Downloading the SPSS file
How do I export a .SAV file to use with SPSS?
To download a .sav, go to:
Login »  Surveys »  Reports »  Export Data »  SPSS (.SAV) File Export
Check the box if you want to Include Open-Ended Text Data. By default, open-ended text data is not included in the report. Checking this box will include that data.
Check the box if you want to Display Question Index Instead of Variable Name. By default, the question numbers appear as variables (var1, var2, etc.). Checking this box will replace var1 with Q1, var2 with Q2, etc.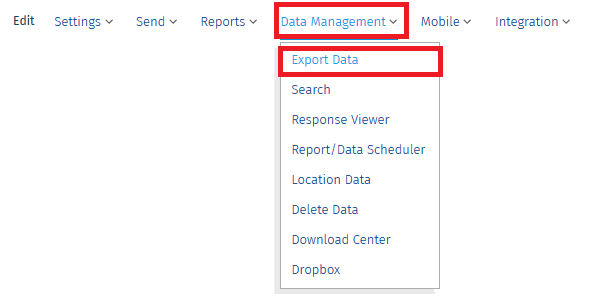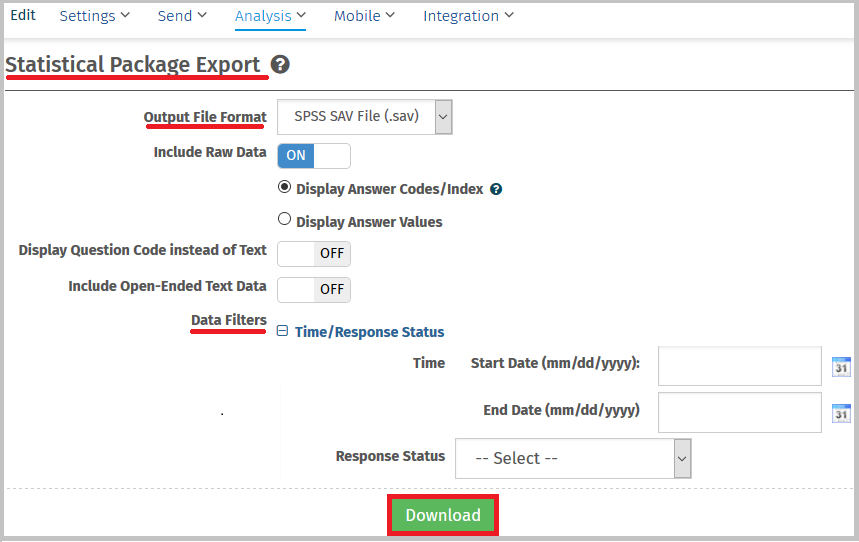 The SPSS file download is not supported for multilingual text data. If you are conducting surveys in language(s) other than English, then please use the Excel option for downloading.