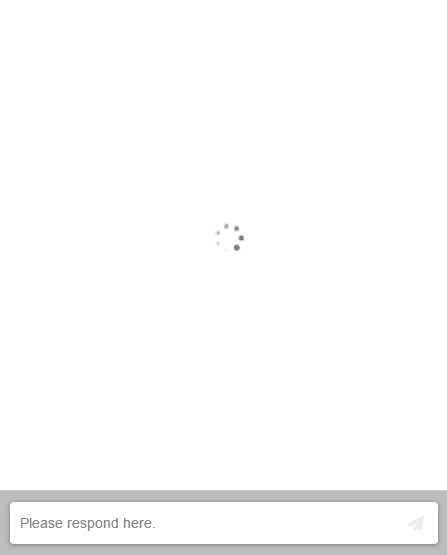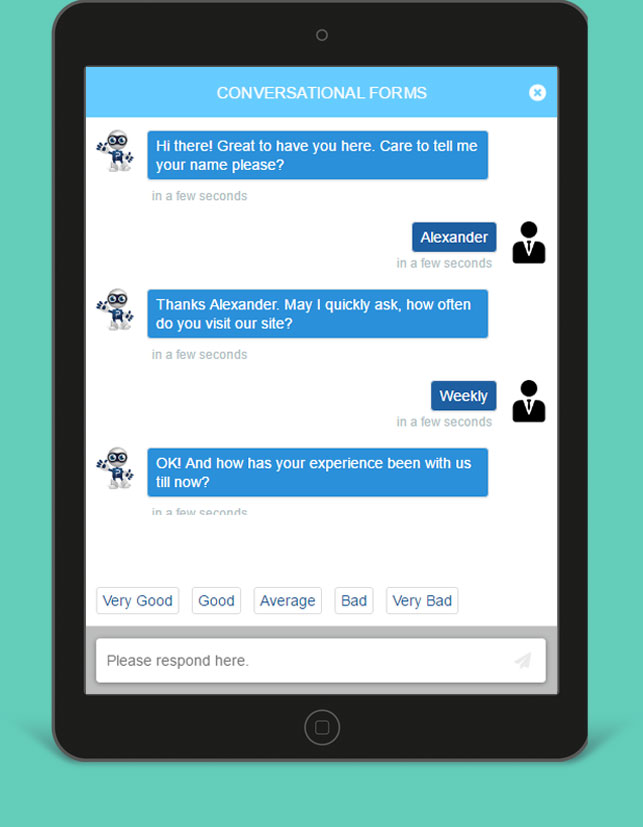 Conversational Forms
Humanize Your Website
Great insights come from real
forms

conversations.
Humanize your website with Intelligent Conversational Forms.
GET YOUR FREE ACCOUNT NOW
Learn More
Functionally Robust. Delightfully Elegant.
Capture 5X more user responses from your website with engaging Conversational Forms.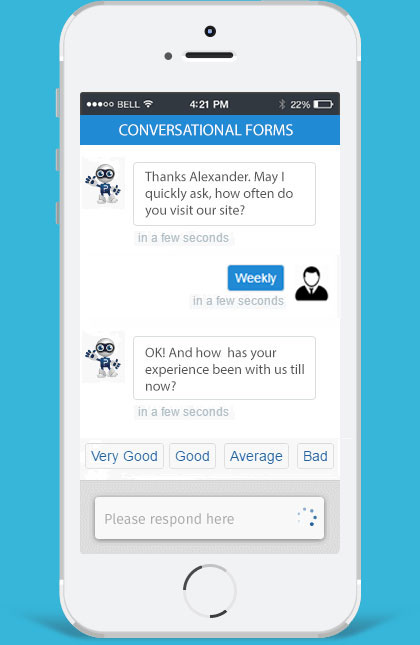 Jim, It's a Bot!

Conversational forms are powered by Artificial Intelligence Survey Bots that work and "talk" on their own. Just tell them what to talk about.

It's Immersive

When a user is ready to answer a survey question, it provides an immersive and elegant view that is hard to look away from!

A Sticky Stalker

Conversations stick around as long as the visitor does. As users browse through pages, their conversation is always there, ready to-reengage..

It's Politely Corrective

If a user makes a Human mistake of entering a value that doesn't exist in the options, the Bot politely informs them and asks them to re-enter the right option.
Say Goodbye to lead forms – Say Hello to Conversations! Make connecting with potential customers - effortless!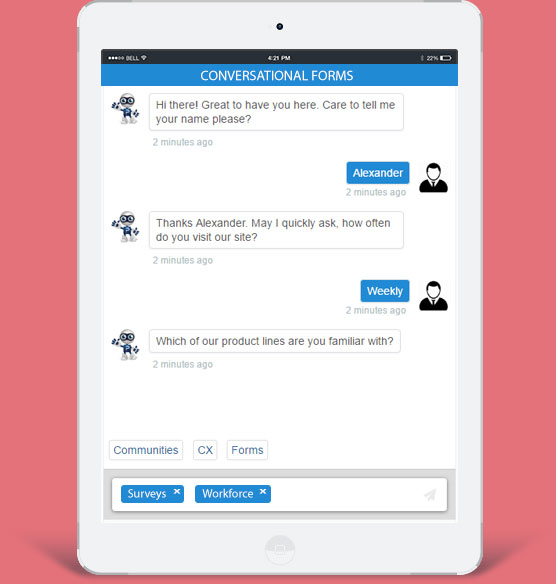 A Survey that's Human

While it is a survey, the conversation feels human and real!

Mobile-ready, All-ready

No matter which device your visitor is using, it's ready to start the conversation, with a full-screen view for mobile devices.

It's all Yours

Customization at its finest. Configure colour themes and aesthetics to make it look one with your website, the way you want it.

A Deal Closer

It's designed to be charmingly effective. The Artificial Intelligence Bot is configured to get maximum completed responses from visitors.
Delight potential leads with a human experience. Increase form-fill rate almost overnight!
Artificially Intelligent. Humanly Conversational.
When Robotic Engineering and Human Empathy come together
Conversational Forms are powered by state of the art Artificial Intelligence that can mimic human-like behaviour.
It can process information as a lightening fast robot, while having a conversation like an emotionally intelligent human!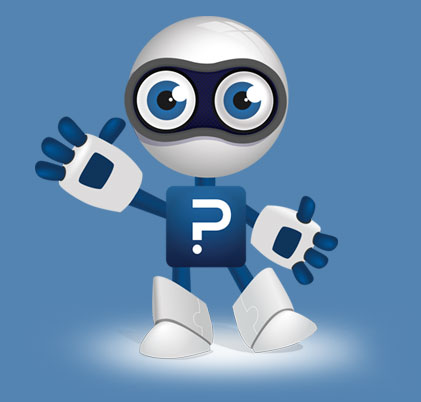 Your website speaks to your visitor. Now it can "listen" too.
How It Works
SignUp for Free

Select a template to begin or simply create one from scratch

Deploy your form on your website by pasting a simple code
Join the group of over 10 Million Winning Users!
GET YOUR FREE ACCOUNT NOW