How can I insert a page break?
Page breaks help separate questions and can give the respondent a better survey experience. To insert page breaks go to:
Login » Surveys » Edit Survey
Hover over a question to show the fly-out menu on the right side of the page.
Check the box next to Page Break. This will add a page break after the question.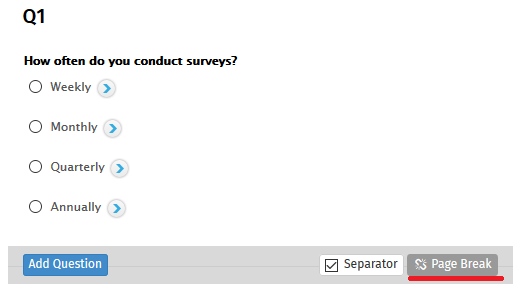 Page breaks are denoted by a dashed line on the edit survey page. To remove a page break, un-select the check box from the fly-out menu.
Page breaks are automatically inserted if you apply branching / skip logic. You will not be able to remove breaks for questions on which you have applied logic.