How do I enable others to see the results of my survey?
We provide you with the ability to publish results of your survey online. To share your analysis reports with others go to:
Login »  Surveys »  Reports
By default, report sharing is enabled. You can use the report link for sharing.
You can also post the report to facebook, twitter, linkedin from within QuestionPro
We also provied QR code for the report sharing link.
You can also email the link to your contacts.
You can password protect your report under Sharing Options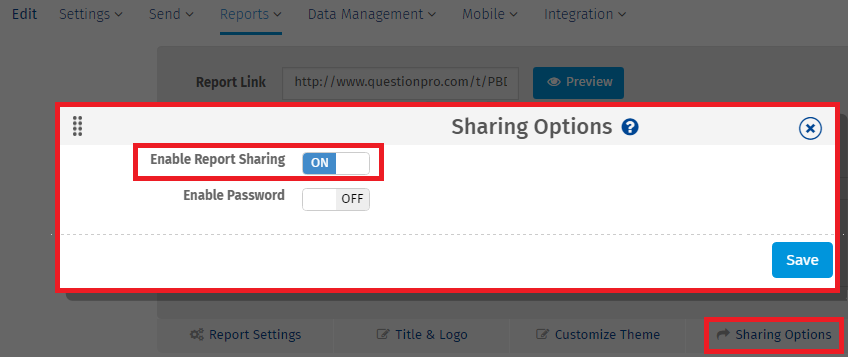 Can I share filtered reports?
Yes. When you filter your reports, you can share the report using the Filterd Report Permalink.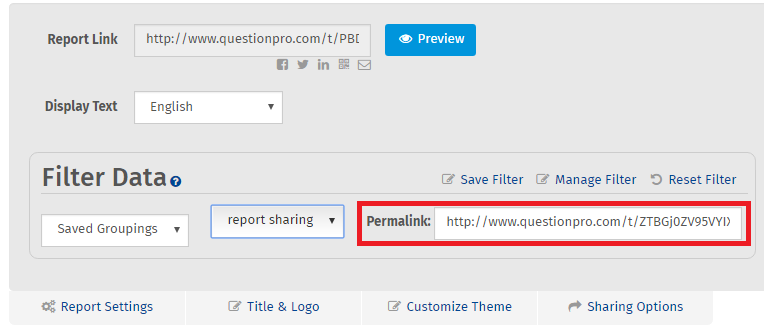 Can I share the report for individual questions?
Yes. Click on the share icon for the question you want to share report for. On the popup, you can:
Share: Use the link to share individual question data. You can post it on social networks directly.
Embed: Use the embed code to embed the individual question data on your web site/page
Download To Excel: Download data for the individual question in excel.
Download Trend Data: Download trend data for surveys that are administered regularly over time.
Create Cross Tab / Pivot Table by This Question: Create a Cross Tab / Pivot based on the question.