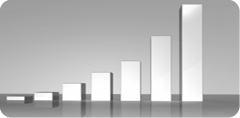 QuestionPro is the leading online provider of client surveys. We're happy to provide you with FREE questionnaire templates, to unlock your true business potential. The QuestionPro survey platform is an end-to-end solution for tracking customer satisfaction and loyalty.

Effective client satisfaction surveys measure customer perceptions of how well a company delivers on its promise. QuestionPro unlocks that understanding so you can make informed business decisions. QuestionPro client satisfaction survey templates focus on promptness, staff responsiveness, and identify potential customer experience issues.

Building and deploying QuestionPro client satisfaction surveys has never been easier. QuestionPro is simple to implement and does not require any programming or advanced research skills. Whether it's your first survey or you're a Market Research professional, QuestionPro's pre-built questionnaire templates are designed for your every need. Insert content into one of our pre-built questionnaire templates or design your own customized surveys using our Survey Editor.

After surveys are collected, analyze data and create reports. QuestionPro provides a real-time summary, pivot tables, segmentation tools, trend analysis, and text analytics. Data collection is hosted and can provide your customers with real-time notifications.
Join QuestionPro Now!
It's completely Free!