Integração HRIS
Com o sistema de integração HRIS, os usuários do Workforce poderão se integrar a várias plataformas HRIS que podem atualizar a lista em tempo real ou com base em agendamentos que podem ajudar a distribuir a pesquisa com base em determinados eventos (como embarque, saída) em tempo real.
Vários usuários do mesmo sistema HRIS poderão sincronizar o campo personalizado com o sistema.
Here's a glimpse of how it works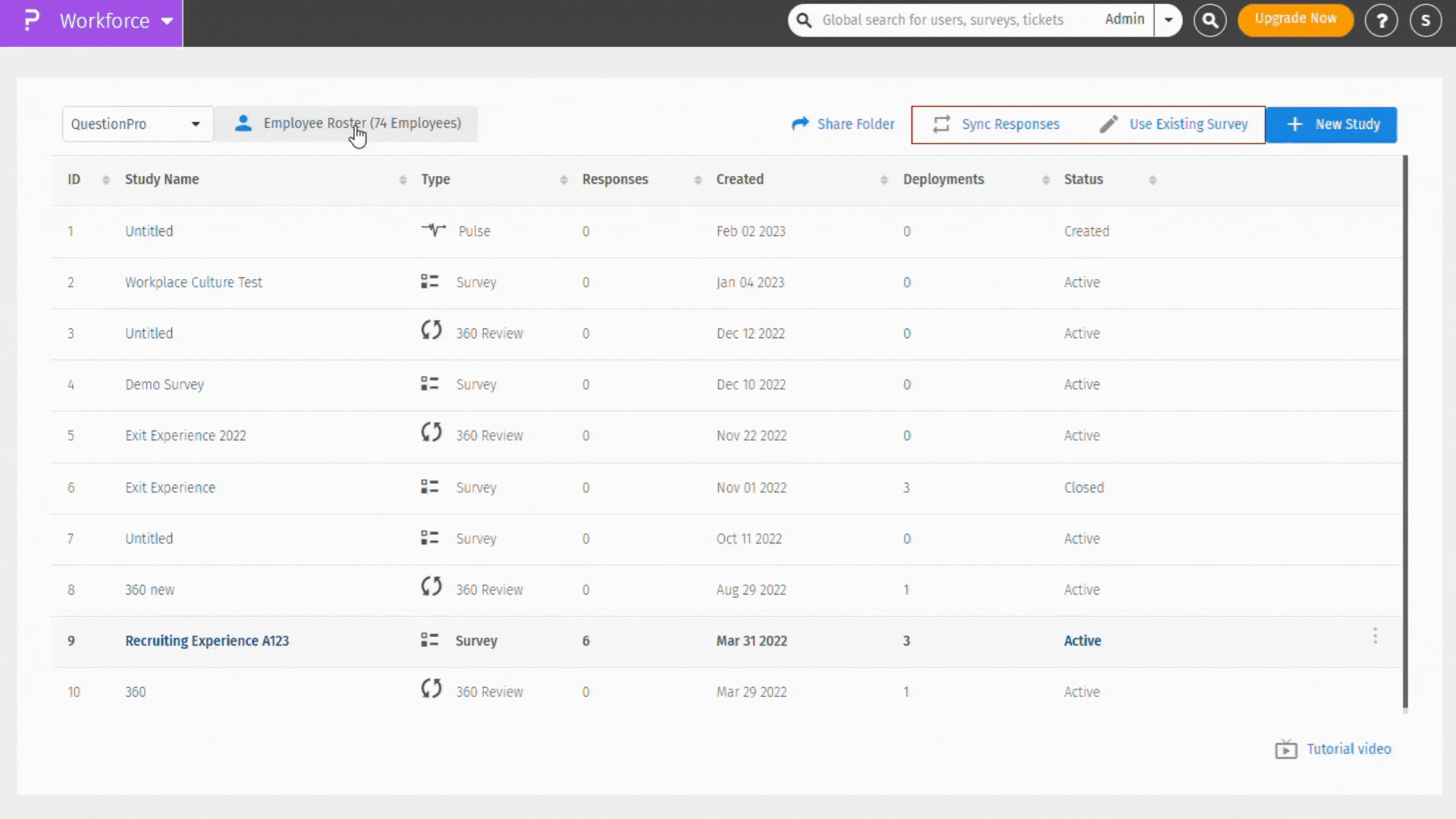 Como integrar com a integração HRIS?
Acesse: Employee Roster » Integrations » Select the platform you want to integrate with.
Clique no botão
Connect
. Insira a chave de API e
Connection URL.
Depois que a conexão for salva, você poderá ver os detalhes na guia Configurar, onde no futuro poderá editar ou desativar a integração. No Field Mapping, mapeie com o endereço de e-mail todas as chaves disponíveis no JASON com os campos personalizados do cadastro de funcionários. Você pode adicionar vários campos e visualizar a resposta da API. Na guia de frequência, o usuário pode configurar a sincronização automática de acordo com a programação. A opção de sincronizar agora e terminar o horário também pode ser definida. Na guia logs, o usuário pode verificar os detalhes das atualizações de sincronização.
Assista a este vídeo para uma demonstração ao vivo da configuração.
Clique para baixar o vídeo
Licença
Este recurso está disponível com a seguinte licença: