Communities - Bulk Update Member Status
The status for each member in your community can be changed to reflect their current interaction level with you. For example if a community member has already responded to a study that you have conducted and he/she could only respond once to maintain the relevance of the study, the member's status can be changed from Active.
Another example is if a community member wishes to unsubscribe from your community, you have to be able to update that status against a contact.
How can you bulk update a members status?
You can bulk update a members status by clicking on: Communities » Community » Members » Update Member Status
How can you change the member status individually?
Communities » Community » Members » Search
Search the member by their email address, or by first or last name or by member ID.
Click on the email address to be directed to the member profile page and change the status.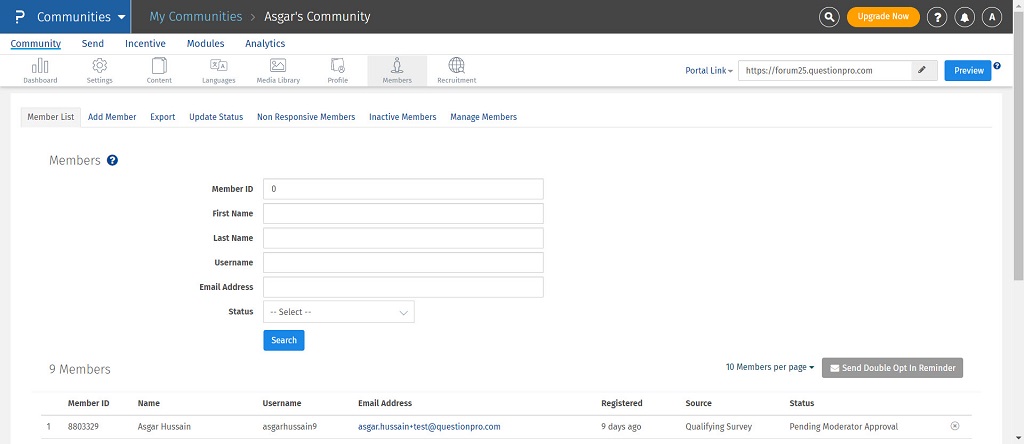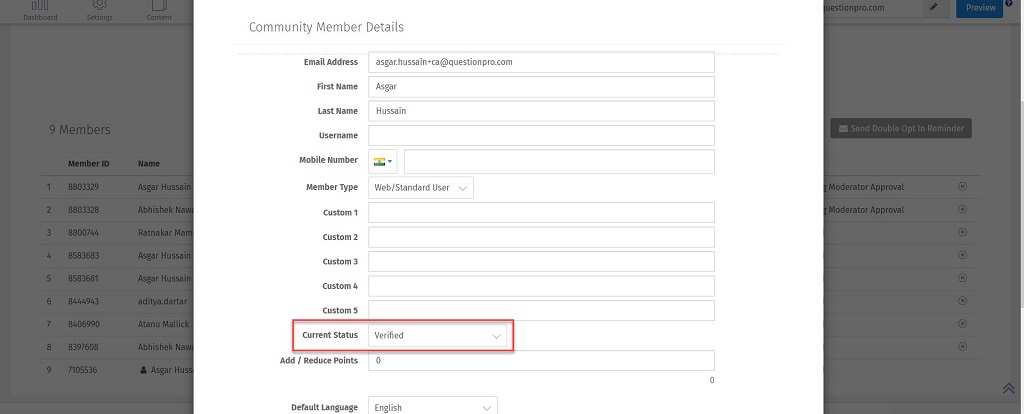 License
This feature is available with the following license :