Communities - Poll
To add a poll in a community:
Where can I view this poll in the community?
Where can I view the poll result in the survey tool?
How can I translate Poll?
You can translate Poll by clicking on the Translate button and providing the Translated inputs for Language selected.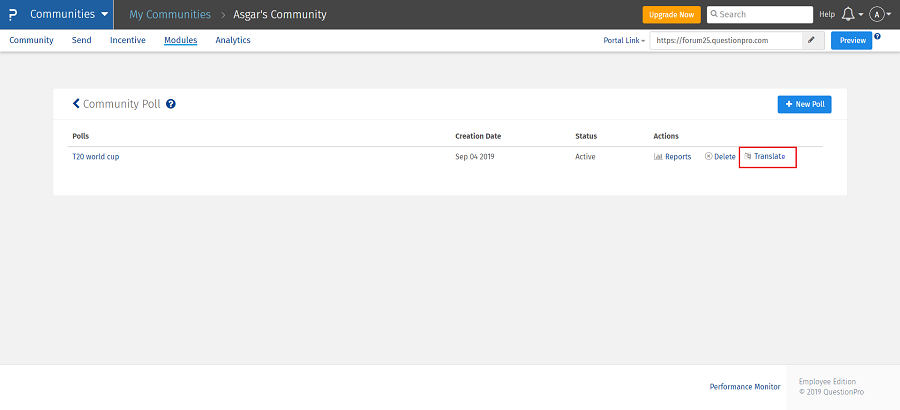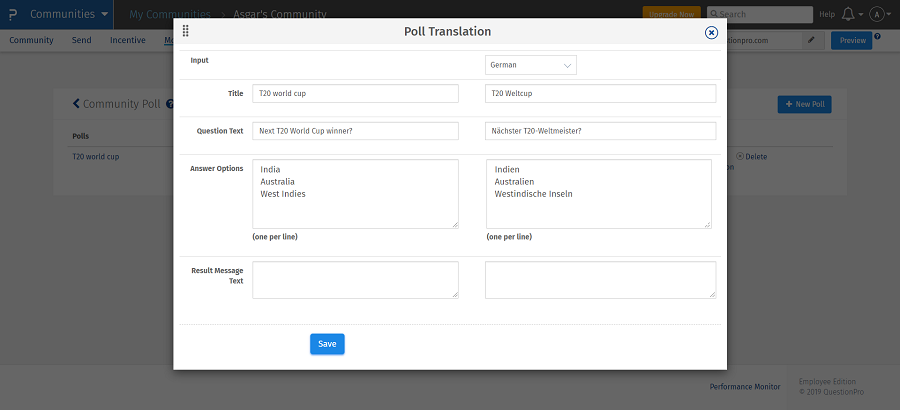 Can I activate multiple polls at a time?
No, you can only activate one poll at a time. Once a poll is activated, all other polls will automatically become inactive.
License
This feature is available with the following license :