How to add an image on a survey question?
You can add an image either on the survey question or the answer options. Click on the Survey question text. Here, click on the Rich Content Editor.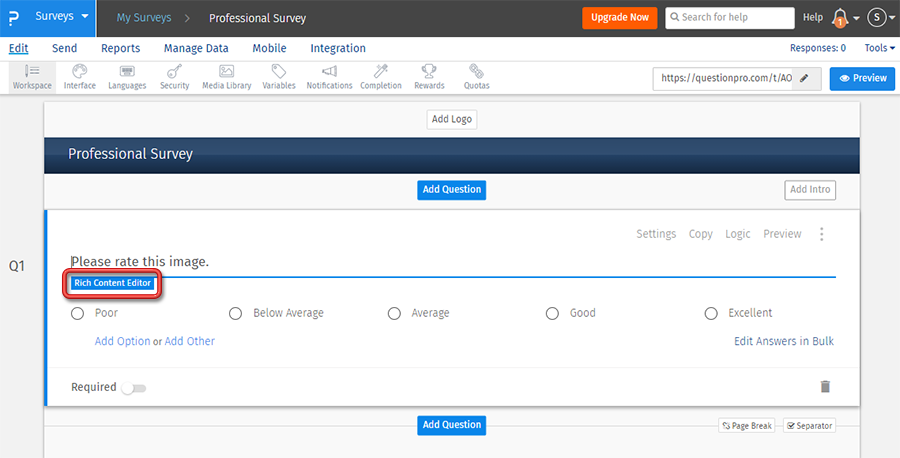 In the rich content editor, click on the image icon to insert the image. You can also use the source option to add the image using HTML code. Save and the image will be added.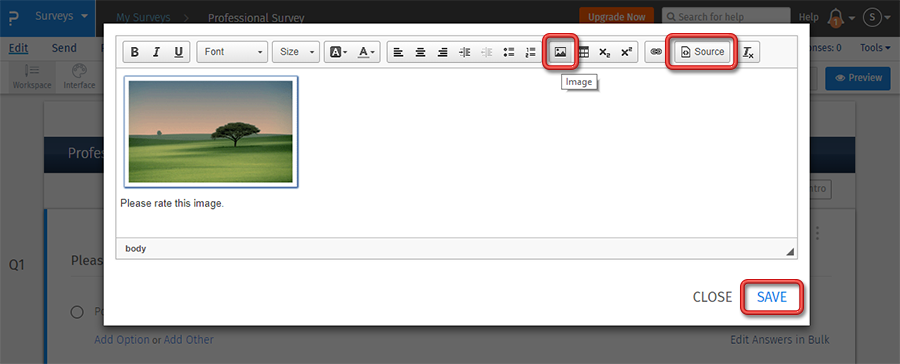 The image will be displayed on the survey.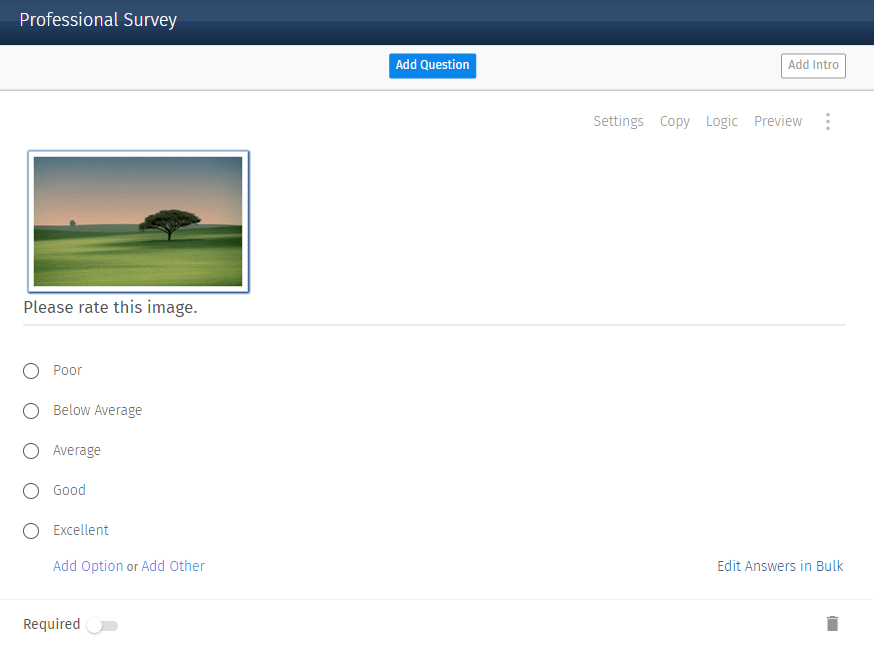 What options are available for the images and other files?
Image/file options can be accessed by clicking on the more (vertical ellipsis) icon.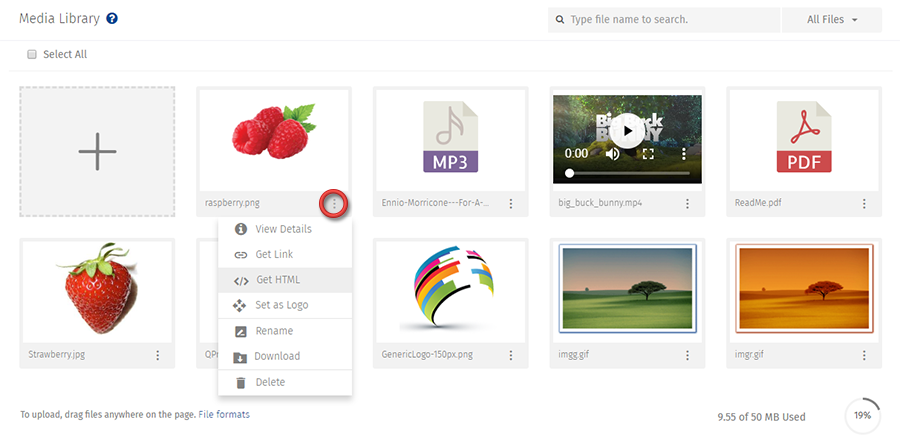 Following options are available:
View Details: This will open the image preview with all file details.
Get Link: Click on the get link option and the image/file URL will be copied to clipboard.
Get HTML: Clicking on get html will copy the HTML for the image/file to clipboard. You can use this on the email invitation or on the survey to display or link files.
Set as Logo: Click on this option to use the image as logo for the survey.
Rename: Use this option to rename the file.
Download: Download the file by clicking on this option.
Delete: Delete the file.
How do I add the image in my survey invitation?
To add image to your survey invitation, first, copy the HTML for the image by clicking on the Get HTML option for the image.
Go to:
Survey » Send » Email » Compose
Paste the copied HTML code where you would like to display the image.

Preview or send and the image will be displayed in your survey invitation.
Can I resize a logo after uploading it to the Image library?
No, you will need to resize the logo before uploading it to the image library, please contact our support team on live chat for further assistance.