What is Survey Router / Split Ballot Testing?
Split Ballot Testing is when you randomly divide your sample into two or more sub-samples and perform an experiment. The experiment could be different versions of a survey, different surveys altogether, or a combination of these. The goal is to see if any differences exist between the versions of the survey or how users behave differently.
How do I set up Survey Router / Split Ballot Testing?
Go To:
$crumb.fullText

Select the Router Mode and assign surveys and click on the Save Changes button.
Screenshot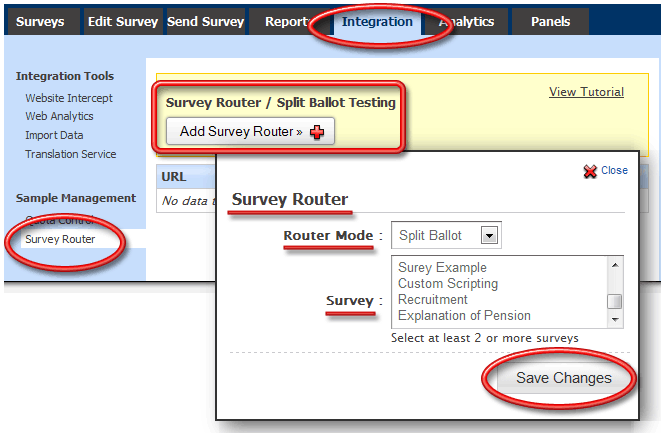 A URL will be provided which can be used for distribution to your respondents or sample panel. Depending on the mode selected the surveys will be displayed.
Screenshot