What is a trend analysis?
Trend Analysis gives you the ability to take a look at data over time for a long-running survey. This can be useful for comparing quiz or test scores (see increase in knowledge over the course if you administer the same survey multiple times over the matter of a few weeks or months), or identifying trends for a satisfaction survey that is distributed regularly.
The graph below explains trend analysis over a period of time for channel sales per country. Channels are based on four categories: Coupon, display ads, SEM, SEO. This graph is an example of sales pattern can be analyzed on a month on month basis. The table shows the calculation of the mean to show prediction of the trend for the coming months. The table is based on the sales figure for the last four months.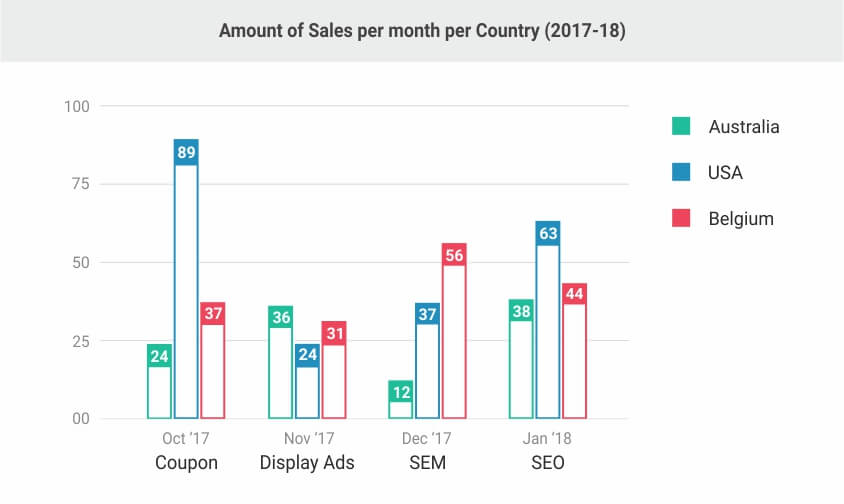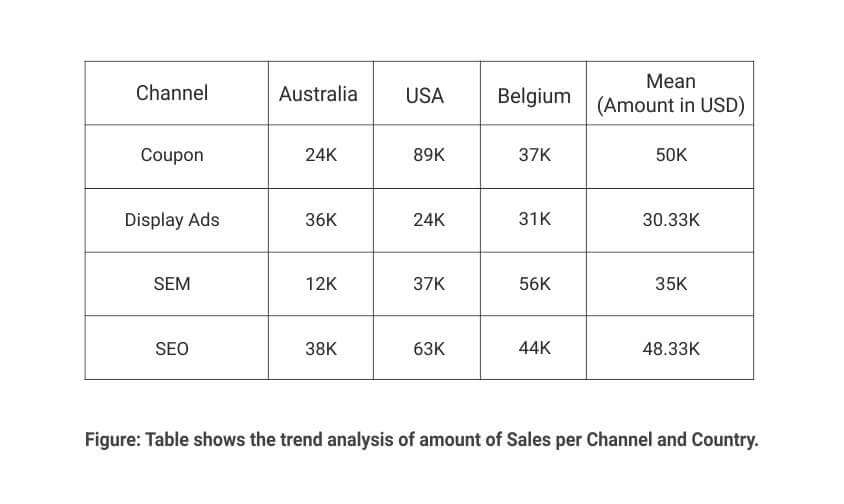 How to set up trend analysis: Example
Login » Surveys » Reports » Advanced » Trend Analysis
Select the Data Set Filter. If you have set up report data filters already, they will be available in this drop-down.
Select the Filter Result, which is the type of filter to apply to the results (completed, started but not completed, terminated via branching).

Completed: anyone who completed the entire survey is included in this set.
Started but Not Completed: anyone who started but did not actually complete the survey is included in this set.
Terminated via Branching: anyone who was terminated due to branching (where the option "Terminate Survey" was selected) is included in this set.

Include the Start Date and End Date for the time span you want to trend.
Select the Frequency you want the trend calculated (weekly, monthly, quarterly, or annual).
Select the Output/Report Data type desired.
Click Download Trend Report. A report will be generated and delivered to the email address associated with your account.
Trend Analysis : QuestionPro Walkthrough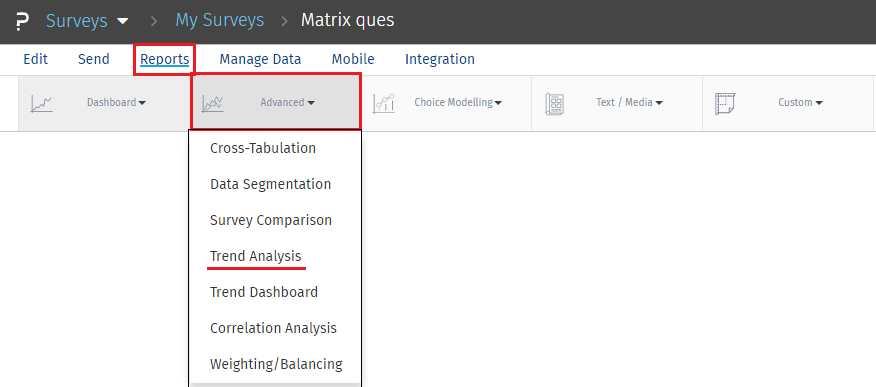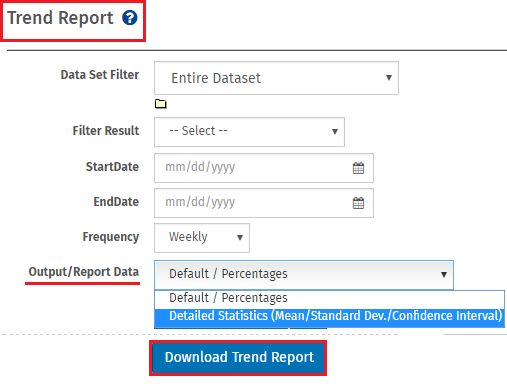 The report will look something like the image below, with each column showing the data over the time period requested as Frequency, for as many columns as it requires to fulfill the time period being reported.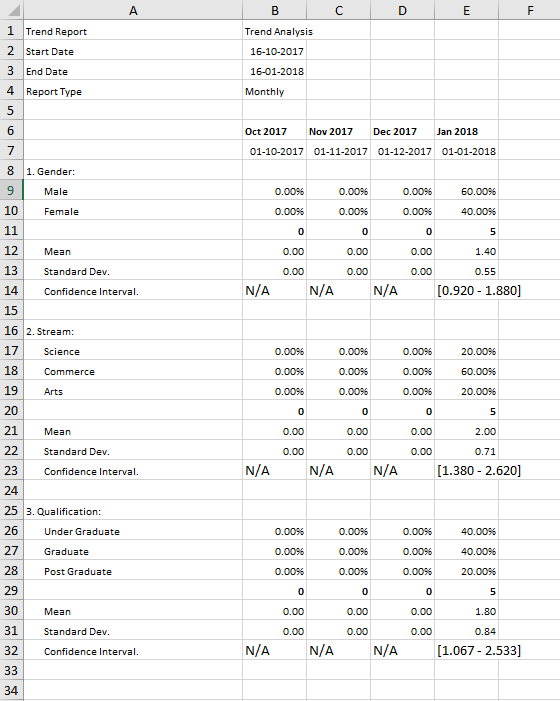 Trend analysis report example
Benefits
It helps in predicting new business entrants, and allows the business to develop strategies to uphold their industrial position.
It facilitates businesses and organization to take strategic decisions to further expand their business.
It is extremely useful as an indicator to analyze changes that needs to be brought in with respect to services provided by the business.
It helps in identifying the areas in which the business is performing well and duplicate the strategies for business expansion.
License & Access Options
This feature/tools described here are available with the following license(s) :
Corporate Edition – Buy Now – $75/Month

Unlimited Surveys, Questions, Responses
Advanced Toolset and Features
No Long Term Commitment