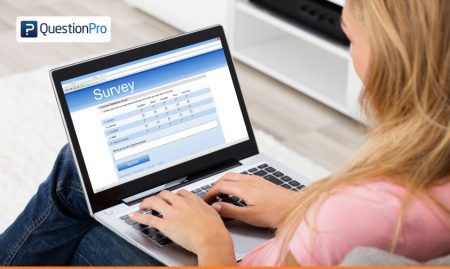 Creating surveys is risky business! Risky, because, a bad survey can't get you the responses that you expected to achieve and you wouldn't want that.
Having said that, surveys are definitely one of the most impactful tools for organizations that have major decisions to make. A survey created with a defined purpose, carefully curated question and answer styles, yields results that can be implemented to make valuable changes.
A research can be fruitful only when apt questions are asked. Attention to detail, the involvement of creativity and the flow of the survey are the most crucial factors while designing surveys. Getting insights from a survey can be difficult if these factors aren't in place.
In this blog, we discuss the points that a survey creator should keep in mind while designing a survey.
Top 5 tips for a survey creator to build a survey:
Create easy to understand questions that are to the point:
Build creative questions that are easily understandable and precise. A survey creator needs to understand that the respondents should be able to grasp the intention of the question without having to actually read it.
Achieve this by using everyday language to form the question. Imagine yourself asking questions to your near and dear ones and jot down the questions to make sure you don't go overboard.
Avoid numerous or insufficient question options:
This is a very subjective tip for a survey creator. The exact number of questions may differ from survey to survey but all the answer options should be covered in such a way that it gives you insights into the clientele and solves the purpose of the survey.  
Have an option for respondents to fill out answers that might not be listed in the options. This makes your question full proof. Offer answer options that you think your customers would prefer, not what you want them to answer.
 Offer "skip" option to answers that don't apply to respondents:
There can be varied cases where the respondents would avoid answering questions that they don't have enough experience about or aren't sure whether they want to answer or wouldn't want to entertain certain situations. In cases like these, provide a "Doesn't apply to me"  or "I'd like to skip this question" option that allows customers to refrain from answering questions that they don't want to.
Be careful while using multiple choice questions:
As a survey creator, you'd want to keep it clear for the respondents. In case of multiple choice questions, an overlap of options can happen if you don't curate them carefully. That'll confuse the respondents very easily.
While designing multiple choice questions, create options that don't overlap. In case you have a multiple choice question that says, "Which age group do you belong to? skip options like "25-30, 30-35,35-40."
The results you achieve for this answer, will be altered because the 30 and 35-year-olds have 2 options to choose from!
Skip double-direct questions:
For a survey creator, it can get intimidating to accommodate every single detail in a survey but, skipping questions that have two equally important aspects is a must.
For example, avoid questions like "Did you like the decor and service of our restaurant?". This technically has two questions squeezed into one which might not give accurate results for your survey.
Ways to create a survey- For a survey creator:
There are 3 advisable methods for a survey creator. Using QuestionPro, you can create surveys either from scratch or import a survey from a word document or use ready-made templates.
New Survey: With over 40 question types offered by QuestionPro, you can easily create a new survey from scratch. Everything can be customized from the start to end.
Import from a Word Document: By following a particular syntax, you can create a survey in a word document which can then be uploaded to the system.
Templates: We provide over 50 templates that can be implemented to create surveys in a matter of seconds. These templates are segregated into categories for ease of use too.
Recommended methods for a Survey Creator:
If the survey creator is absolutely clear about what should go into the survey, New Survey method can be used as it gives you the flexibility to create exactly what you wish for. When you're not clear about what to create, you can use the pre-designed templates.