Embedding a YouTube Video
Can I embed or post a YouTube video in my survey?
There are two ways to include a YouTube video in your survey. The first is to include a Video question in your survey. The second is to add video to a Select One question. To do this, follow the steps listed below.
Log in >> Surveys (Select Survey) >> Edit >> Workspace >> Settings >> Advanced >> Video
In the YouTube Video section, enter the YouTube video ID. If the youtube video URL is: http://www.youtube.com/watch?v=9AK5Bxs3XxM, then the video ID is: 9AK5Bxs3XxM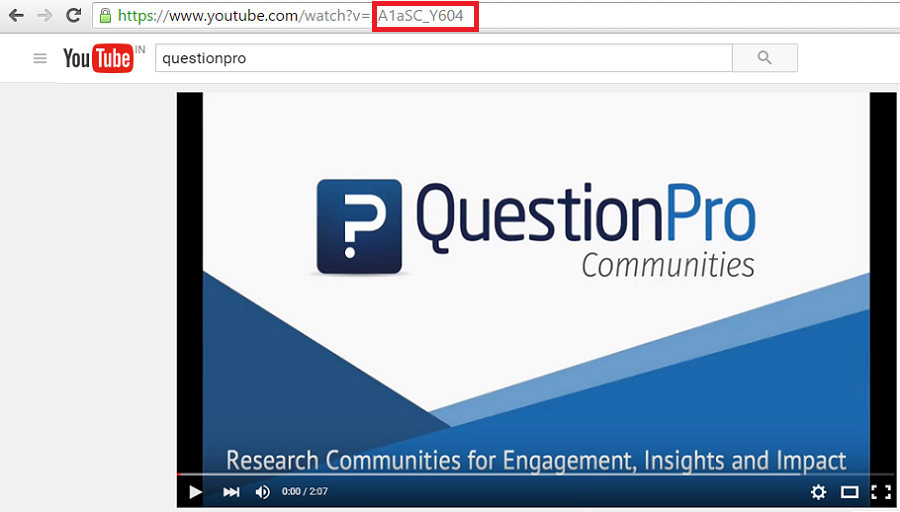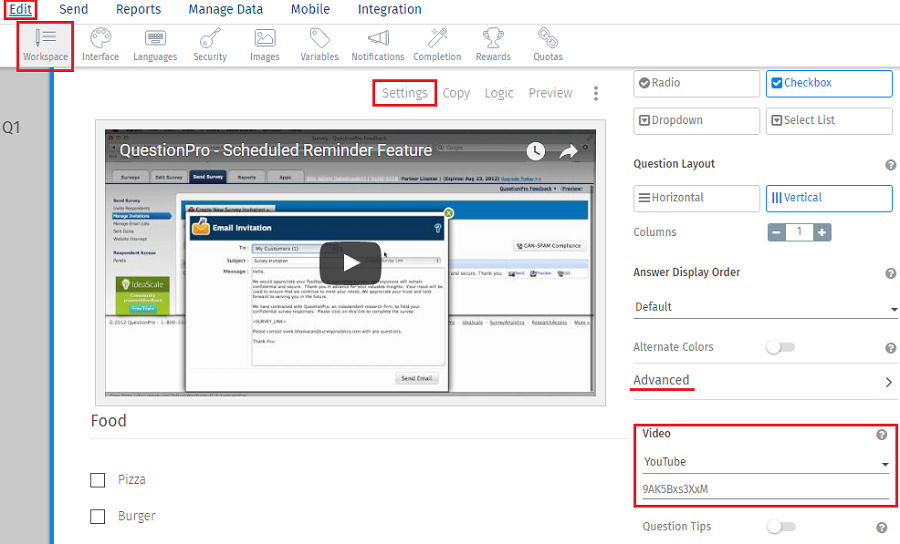 The video will be embedded and display as part of your survey.
How can I upload other audio or video files?
Login »  Surveys »  (Select Survey) »  Edit »  Images
Upload the file to your account.
For the uploaded file, HTML embed code is generated.
Copy and paste this code anywhere on the survey to embed the file.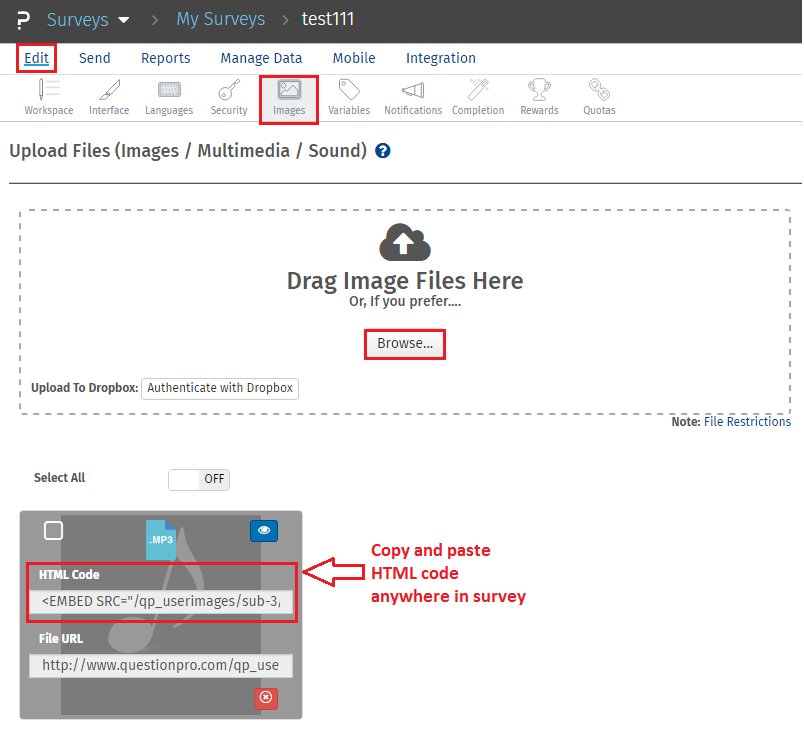 I have embedded audio or video, but it does not display or play on the survey.
For audio or video to play or display online in a browser, a compatible playback software is necessary. Please make sure you and your respondents install the necessary software or plugins.
Adobe Flash player: Required to stream Youtube videos.
Quick Time: Plays most audio / video formats.