This option is available under:
Login » Surveys » (Select Survey) » Edit » Completion » Finish Options
Select Automatic Redirect.
Click Save Changes.
Users will be automatically redirected to the specified web site (of your choice) upon the completion of the survey.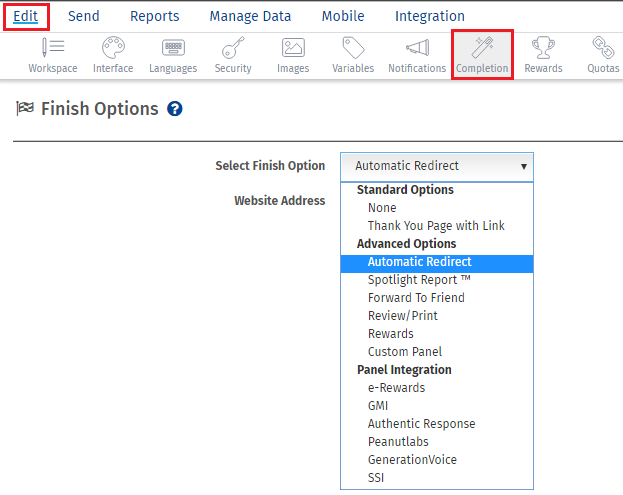 How can I remove the redirection link from the Thank You Page with Link?
If you do not want to place the redirect link on this page, remove the Thank you Text from the Link Text box. Then click Save Changes.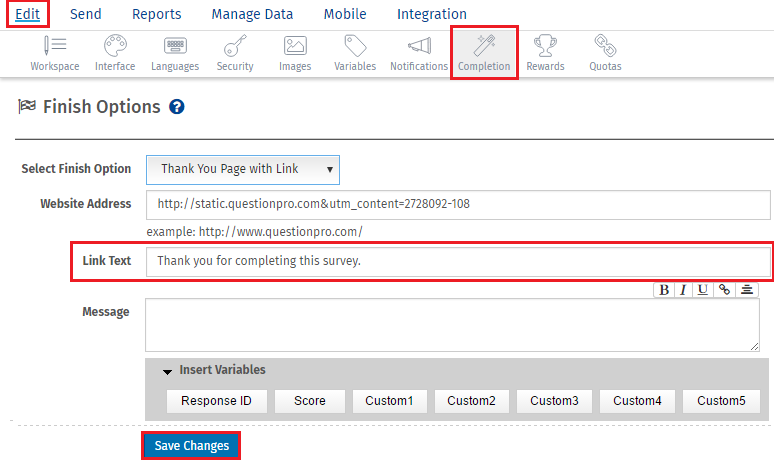 License & Access Options
This feature/tools described here are available with the following license(s) :