What is the Spotlight Report?
Spotlight Report allows you to share the results of your survey in a very unique way with all the users who took your survey. The Spotlight Report allows your respondents to visually see how their responses compared to the overall survey responses.
Fundamentally the idea is very simple. When users take survey, after they complete the survey, they are directed to a page that shows the summary of all the other responses overlayed with their own response.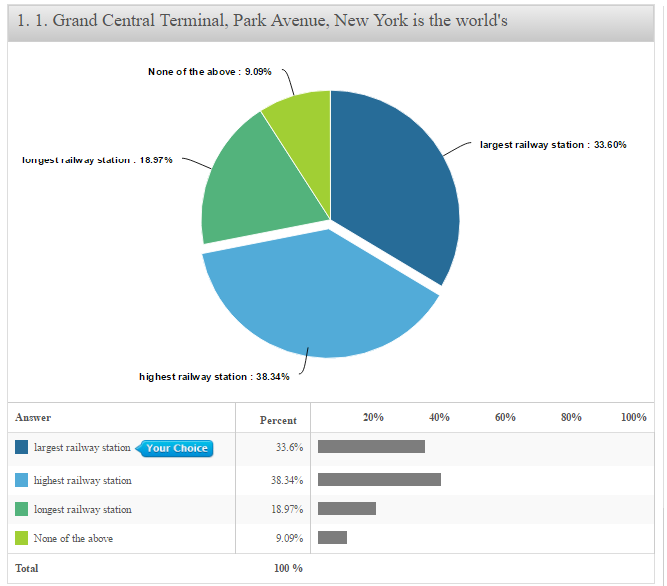 How does it work?
The Spotlight Report is essentially the same overall report (Real-Time Summary Report) except that for every respondent, a "Your Choice" pointer is shown for that answer option which was selected by respondent. This can be shared via Facebook or Twitter.
How do I enable Spotlight Reporting on my account?
You can enable the Spotlight Reports by going to:
Login » Surveys » Edit » Completion


From the drop-down available, select Spotlight Report.
The Spotlight Report can also be accessed for individual responses via the Response Viewer. To get an individual respondent's Spotlight Report, go to:
Login » Surveys » Manage Data » Responses
Select the individual response and click the Response ID.
At the top of the screen that appears, select Spotlight Report.


On my Spotlight Report there is a trademark notice for QuestionPro , can I take that out?
QuestionPro owns and asserts the trademark rights on the Spotlight Report, so we are unable to remove the trademark.
How does the option Compare Results Against under Spotlight Report work?
Compare Results Against, gives the option to set a filter for Spotlight report. Once a data filter is created here, the respondents who fall under this filter would be able to see the spotlight falling under that particular criteria. For example, there is a question in the survey What is your gender?'. Apply filter on the spotlight for the answer option male. Now, if a respondent selects male, he would be shown the spotlight compared to all the respondent who selected male.
What are the steps to apply filter under Spotlight report in finish options?
To apply filter under Spotlight report in finish options, go to:
Login » Surveys » Edit » Completion
Click on the drop-down options next to Compare Results Against and click on + Create New
This will open a new window, Define Spotlight Criteria


Here, you may set filter on the basis of either Responses to survey questions or System variable / Geo Location


Can the survey respondents download the spotlight report?
Yes, the survey respondents can download the spotlight report in PDF format. There is an option of Export PDF on the right hand side of the spotlight report. When the respondent clicks on it, the report would be downloaded.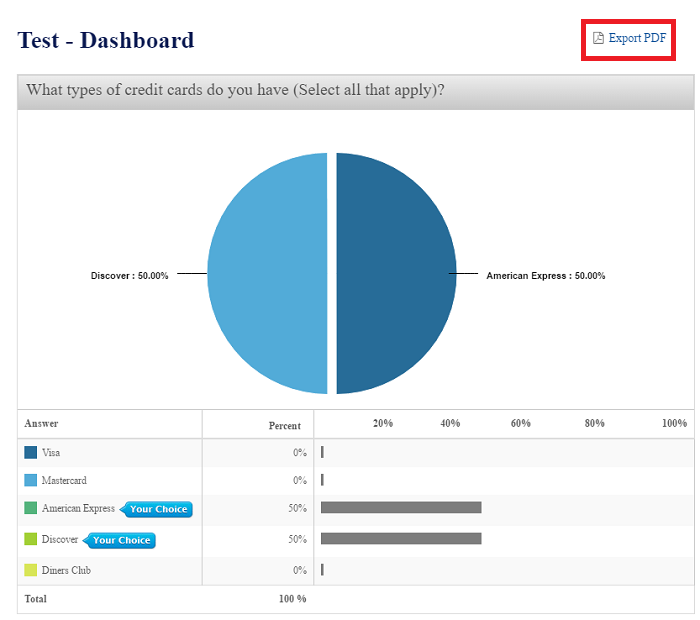 License & Access Options
This feature/tools described here are available with the following license(s) :