How can I add introduction text to the survey?
Click on Login » Surveys (Select Survey) » Edit Survey
Click on the Add Intro Text button under the Live Survey Link.
Enter the introduction text message.
You can enable the Terms / Acceptance Check Box (optional) and enter the Acceptance Text.
Click Save Question.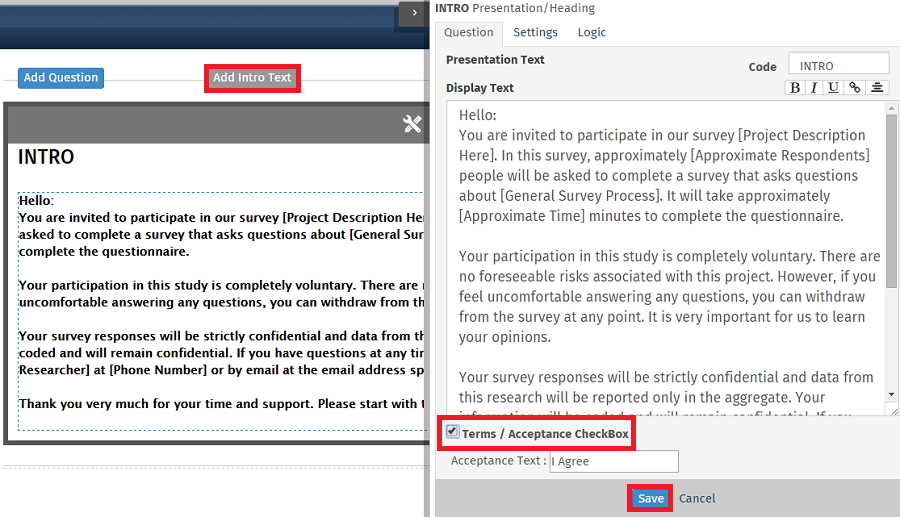 How will the Terms/Acceptance check box work on the survey?
When taking the survey, respondents will need to check on the I Agree acceptance check box in order to proceed.
Without accepting, a validation error will be shown and it will ask the respondent to accept the terms to continue with the survey.
Enabling this option will automatically insert a page break after the Introduction Text question, but this is optional and the page break can be removed.
This is how the introduction text question will look in the survey: