How can I change the CSS for my survey?
To change the theme for your survey go to:
Login »  Surveys (select survey) »  Edit »  Interface
Click on the Customize CSS to open the theme popup.
Once desired changes to the theme are complete, click Save. For multi-user accounts, the main-level organization account will also have the option to save a theme as an organization theme. To do so, once changes are made, click Save as Organization Theme.
Full CSS Control
We provide full css control to customize each and every element on the survey. You can access this by going to Full CSS Control. You can load any of the standard themes to start with.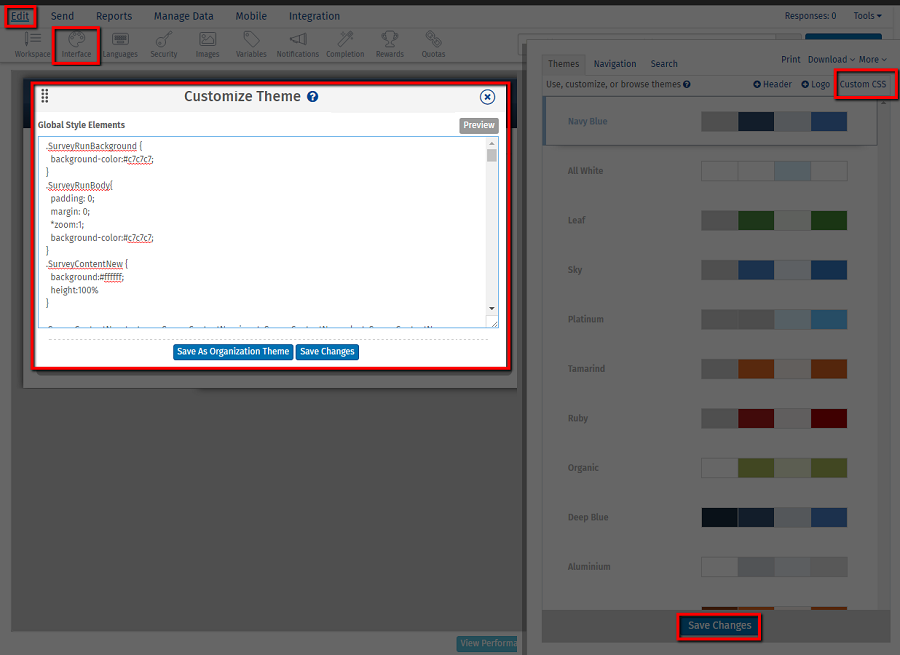 Full CSS control requires knowledge of CSS - Cascading Style Sheets.
This option is available only with our Corporate and higher licenses.
Please note that we provide only limited support for CSS.