Create Folders
You can organize surveys in folders and set folder-level permissions to allow access.
Login » Surveys
Click the drop-down arrow and click on create a folder.


Click Share folder to manage permissions.
To rename or delete a folder, click the drop-down by the folder name and choose the desired option. Note: The My Surveys folder is a system folder and cannot be renamed or deleted.
For sub-accounts, you have the following permissions:
Edit: Edit permission gives users unrestricted access to your surveys within the folder.
Report: Users can view and download reports.
Copy: Users can make a copy of the survey.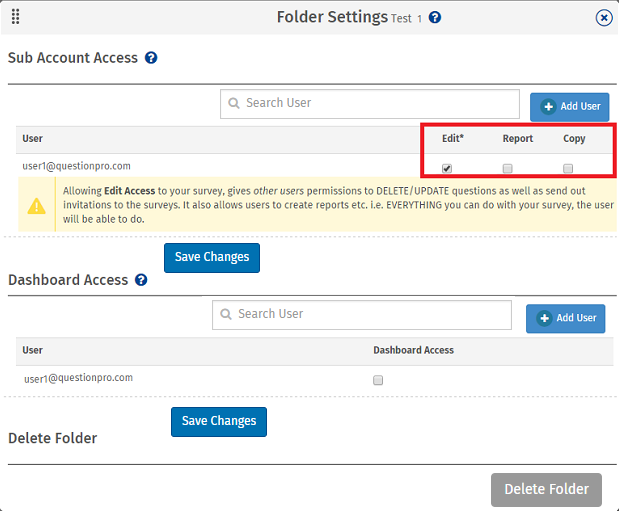 For dashboard accounts:
Dashboard Access: Users can only view and generate reports.
How can I move Surveys between Folders?
Select the Folder to list the Surveys.
Cilck on the Options menu for the survey.
Now click on the Move option.
On the popup window, select the destination folder and click on Move Survey button.
The selected survey will be moved to the specified folder.