How can I open a multilingual survey in a specific language?
If you have a multilingual survey, you can specify the language in which the survey opens by selecting the language when sending the email invitation.
Login »  Surveys » Edit »  Languages »  +Add Other Languages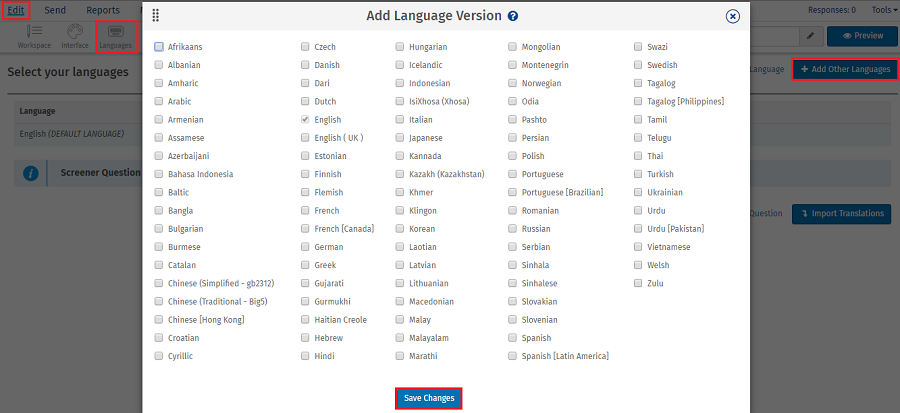 Language option is visible and available only for multilingual surveys.
How does this work?
Create your survey.
Add languages and translation.
Create separate email lists for respondents for each language.
When sending the invitation to the email list, select the desired language.
Send to each email list and make sure you select the correct language.
For the respondents, the survey will open in the choosen language by default.
What happens if language is not selected?
The survey will open with a screener page where respondents can select the language they want to answer the survey in.