How can I set up the progress bar for my survey?
Login >> Surveys (Select Survey) >> Edit Survey >> Interface
In the Navigation section, you'll find the options for all of the buttons available including the Progress Bar.

Progress Bar Location: Use this to select where the progress bar should appear. Select "None" to not show a progress toolbar.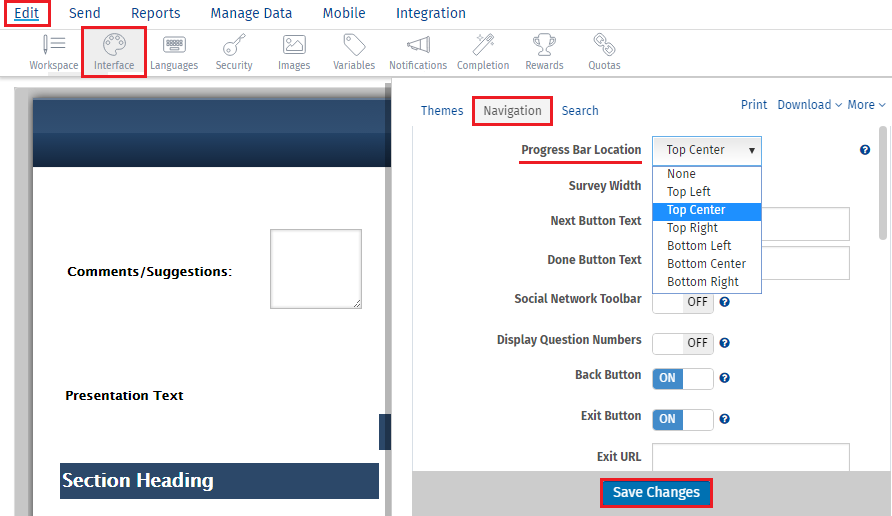 To remove the progress bar later, you can to back to the Display Settings screen and un-check the boxes previously checked. The Next and Done buttons cannot be removed.