Progress Bar - How To?
Progress bar helps your respondents see their progress when answering the survey. Progress bar denotes the percentage of survey loaded. For a single page survey, the progress bar will allways show 100% loaded. Hence, it's recommended to use the progress bar only for multi-page surveys.
How can I change the location of the Progress Bar displayed on the Survey?
Go To: Surveys (Select Survey) » Edit » Design
Click on
Display Settings
under the Design tab. Here, you can set the where you want the progress bar to display on the survey. To remove the progress bar, select the None option.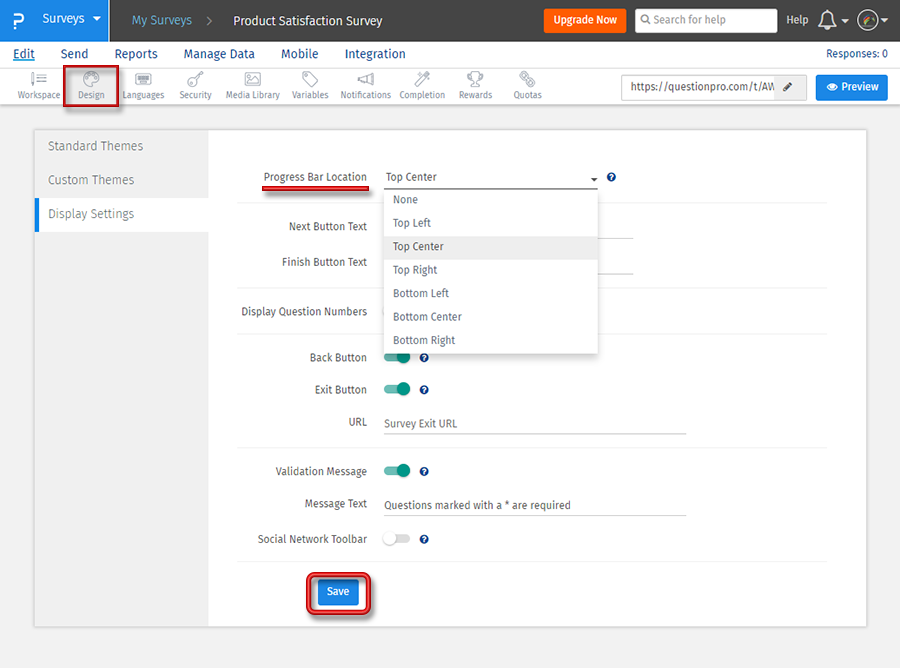 Old UI -
For surveys created before September 1st, 2018: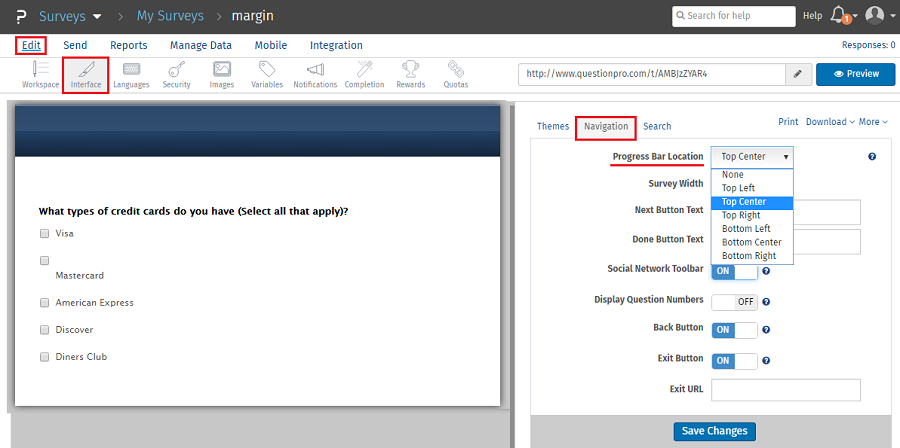 Can I have page numbers instead of Progress Bar?
Currently page number option is not available. Progress bar is the best way to display the status of the Survey.
Note: Progress Bar won't show up on the survey if Interactive mode is turned on.
License
This feature is available with the following licenses :