Data Quality
What is Data Quality?
Data quality is an assessment of data's fitness to serve its purpose. Using our data quality tool user can check fitness of open ended text questions. We will flag the responses with one word answers for open ended text questions in our one word answers module. We will screen the responses to check if there are any duplicate text answers in the survey in our duplicate texts across responses module of the data quality.
How do I enable Data Quality for a survey?
Go to: Login » Surveys (Select Survey) » Analytics » Manage Data
Under Manage Data, select Data Quality option.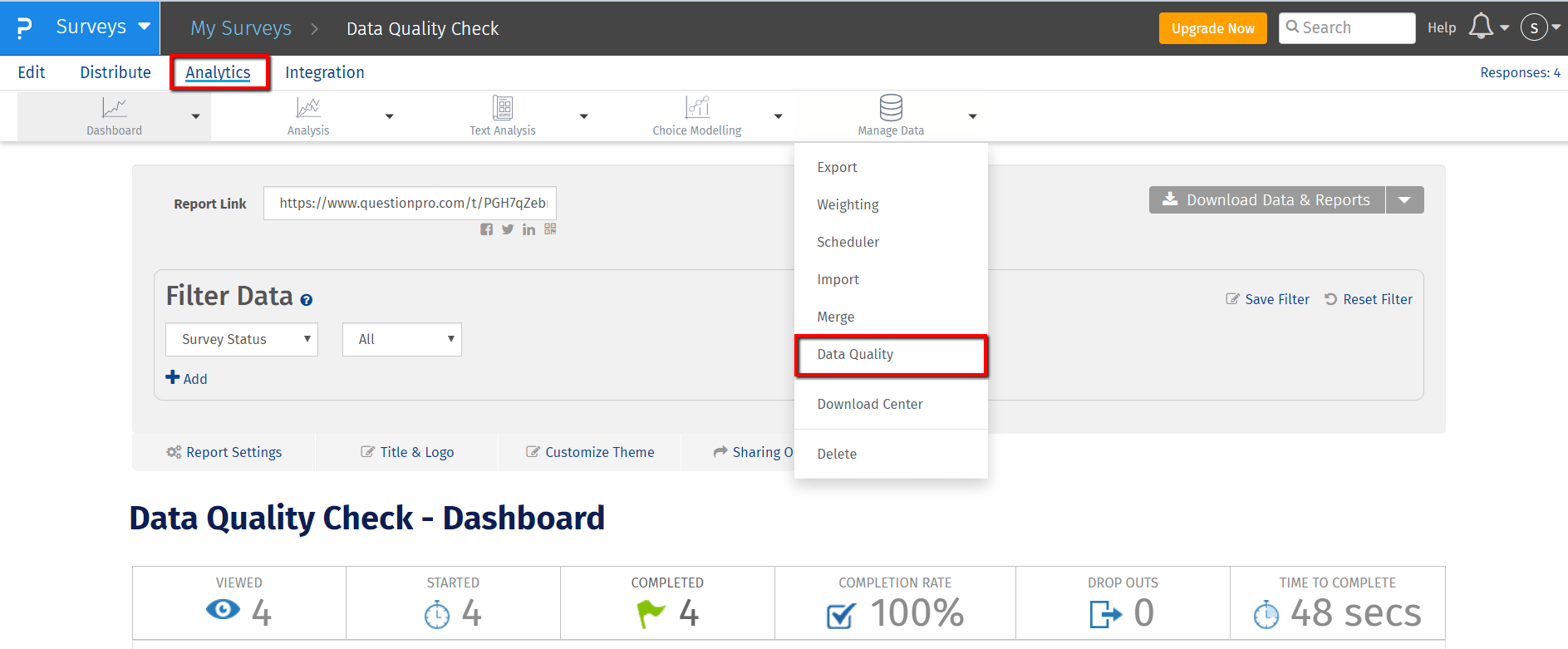 Enable Data Quality and the required modules to assess quality of the data. Responses collected after enabling these modules will be screened for the quality check.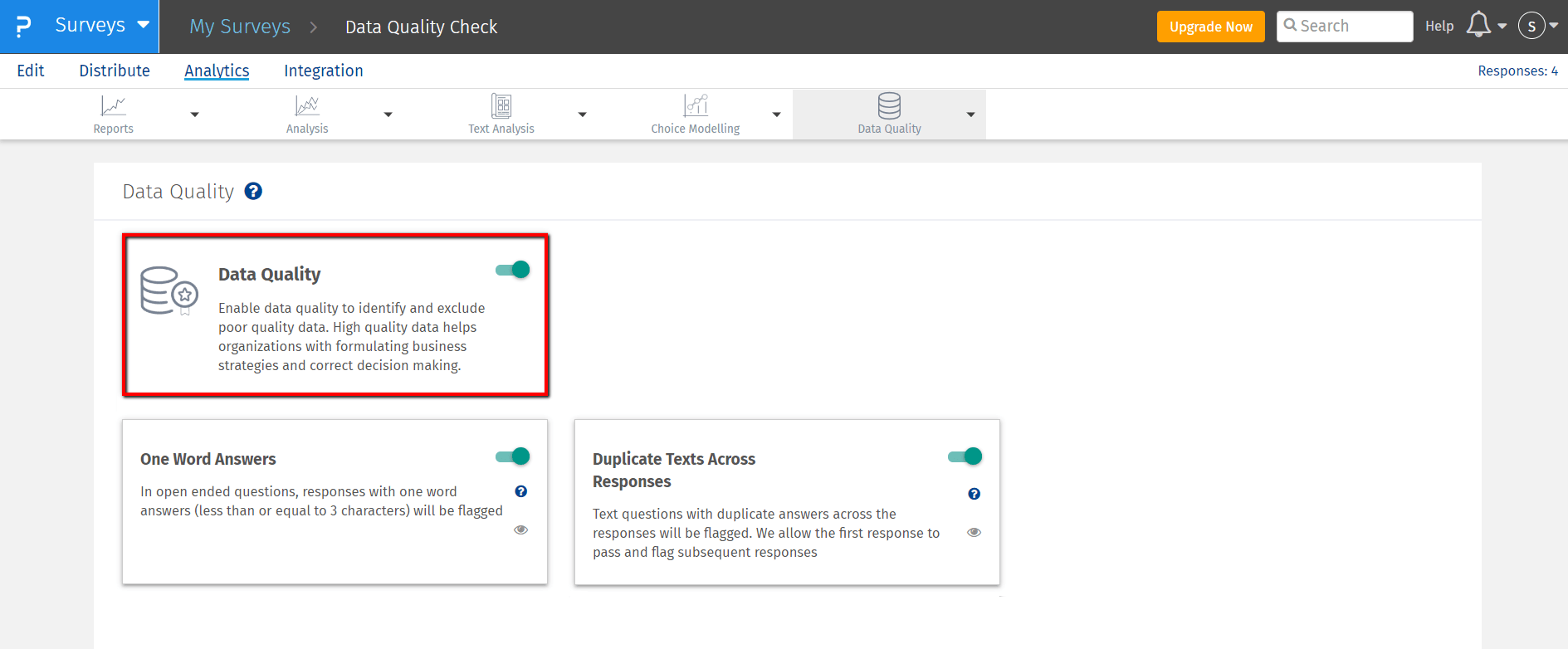 Where can I find the supported question types for data quality?
To view supported question types, click on the preview icon present in the data quality module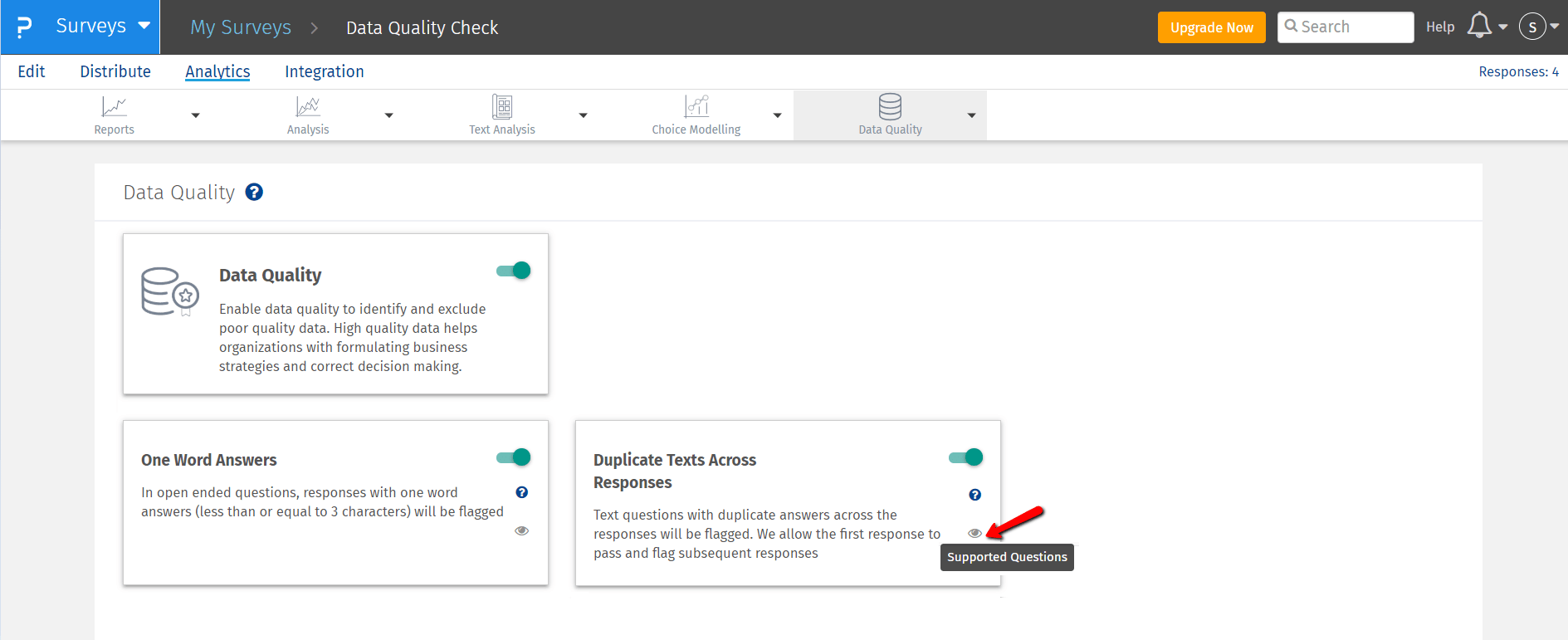 Where can I view the responses with poor quality data?
Go to: Login » Surveys (Select Survey) » Analytics » Responses
Under Responses, click on Response ID with Flag Icon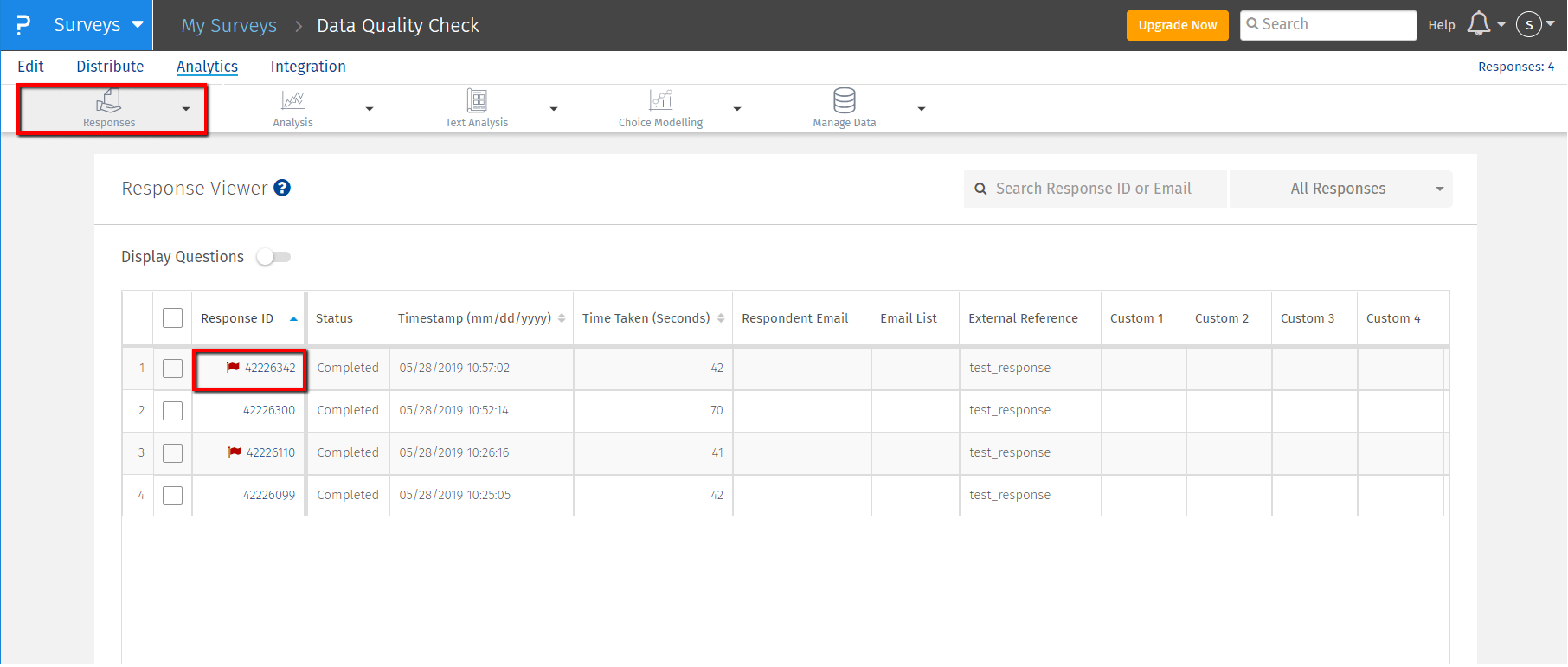 Data Quality tab will provide the details of the question, answer and reason for flagging. It will also provide the Data Quality Score. This score has an inverse relationship with quality of the data. A response can have a maximum score of 100. Higher score implies the poor quality and vice versa.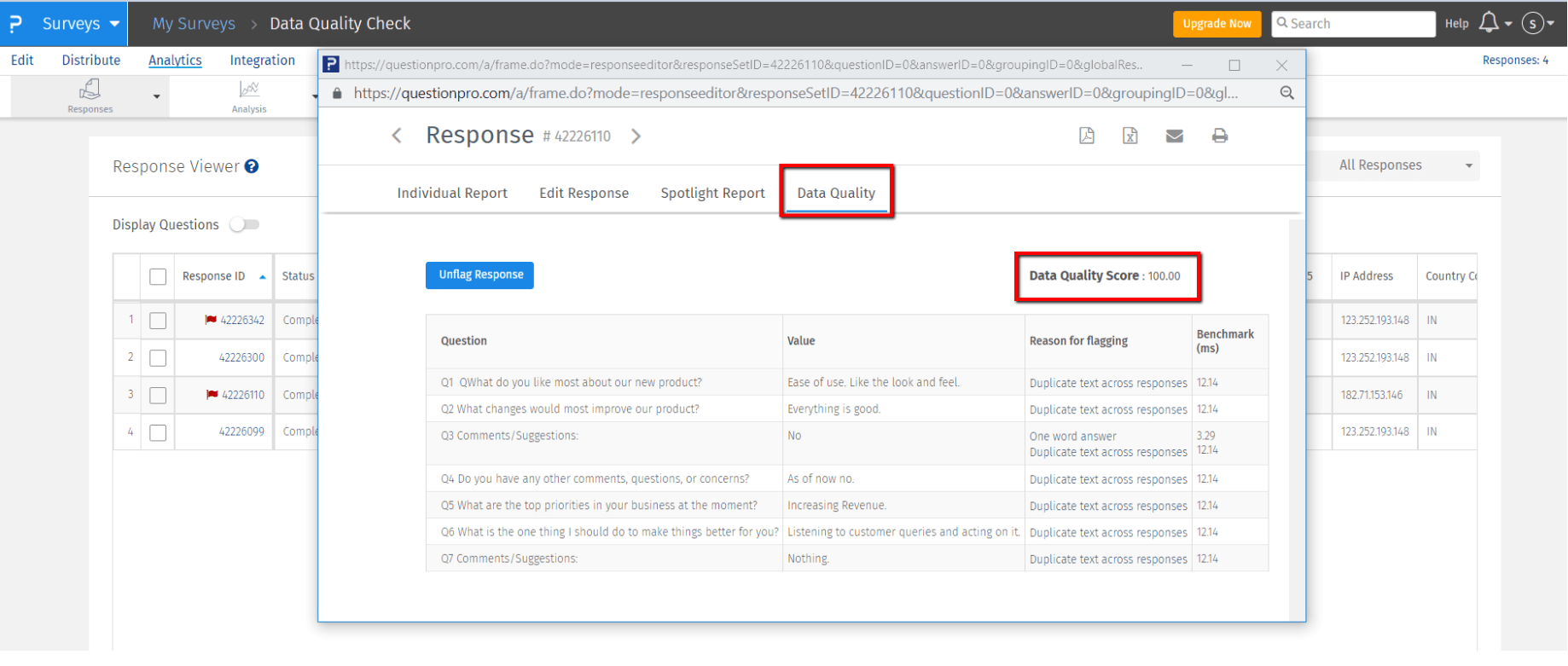 How do I unflag a response which is flagged by data quality module?
To unflag a response Go to: Responses » Click on Response ID » Click on Unflag Response button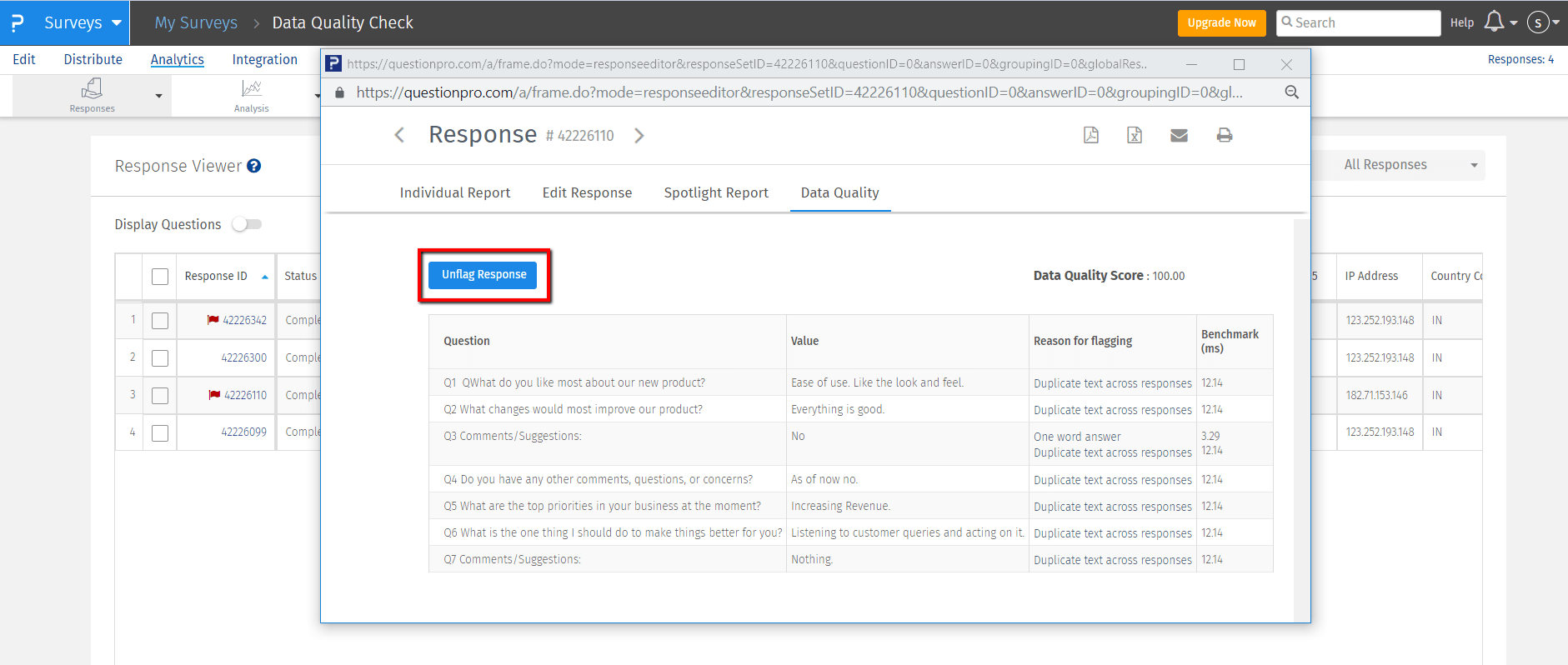 Can I flag a response which I unflagged earlier?
To flag a response again Go to: Responses » Click on Response ID » Click on Flag Response button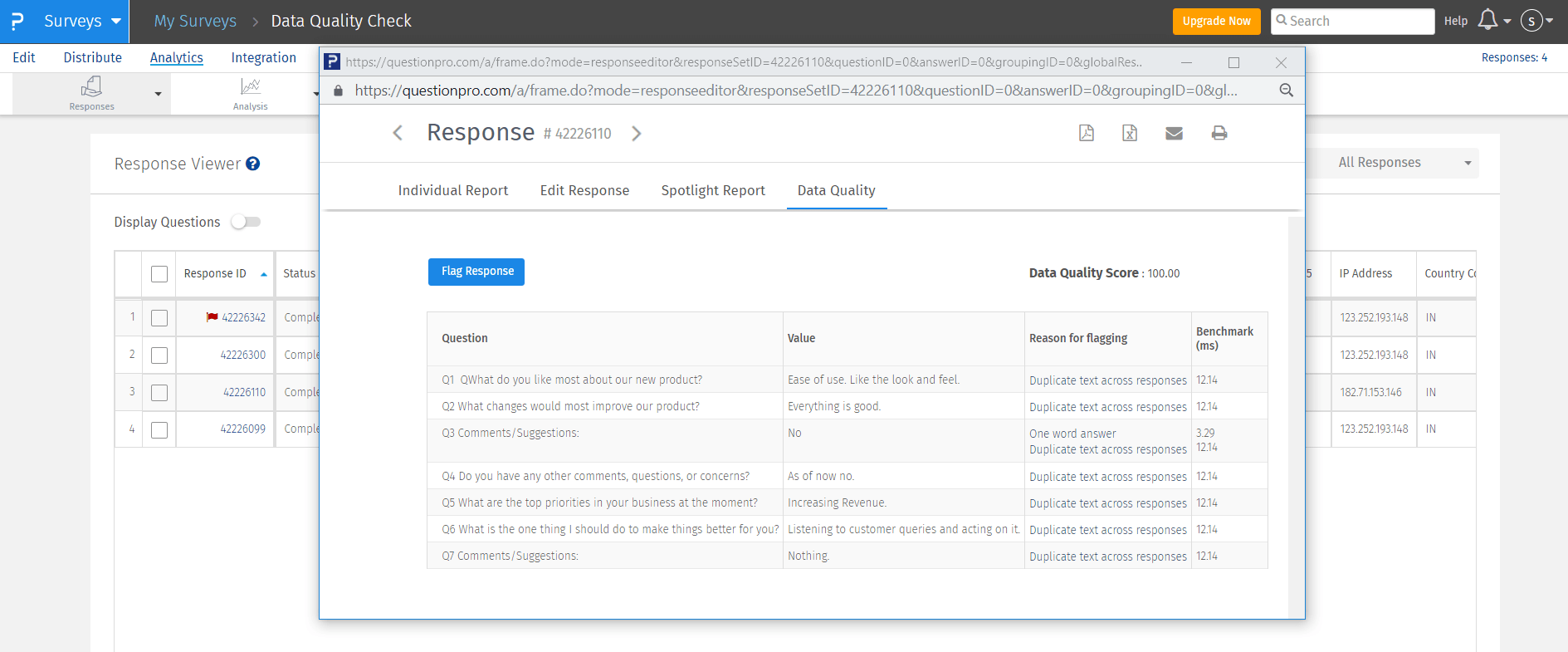 License
This feature is available with the following licenses :