Matrix - Auto-focus
What is auto-focus matrix?
When answering a matrix question with numerous rows, it may get overwhelming to answer these questions. To increase focus on the active row which is being answered, we have added the auto-focus setting which reduces respondent fatigue and improves data quality.
Auto-focus matrix example: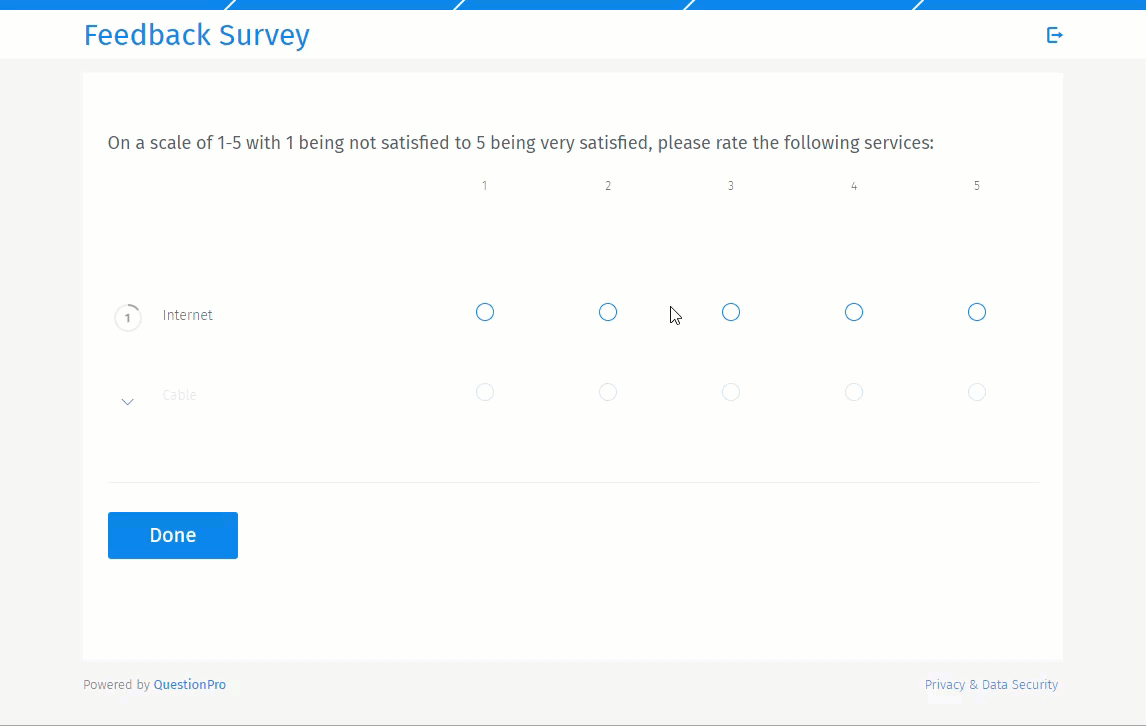 How to enable auto-focus setting for a matrix question?
Go to: Login » Survey (select a survey) » Edit » Workspace
For the matrix question, click on Settings
Switch on the toggle for Auto-focus
Why can I not enable this setting for matrix questions with fewer than 4 rows?
Auto-focus matrix setting helps respondents when answering matrix questions with a large list of attributes. For fewer than 4 rows, this setting does not improve the experience so we only allow this setting for matrix questions with at least 4 rows or attributes.
I have images for the matrix questions. Can I enable and use auto-focus?
No. We recommend not to use auto-focus if you are using images in your matrix questions. With auto-focus, we have space constraints so it is not possible to display images properly.
License
This feature is available with the following license :