Notification Group/ Distribution list for Report/Data Scheduler
Notification group is used to add the email addresses for distributing Report/ Data Scheduler.
How to set up a Notification group?
To set up Notification group go to: Login » Surveys » Edit » Notifications
How can I add this notification group in the Report Scheduler?
To add the notification group in the Report Scheduler, go to: Login » Surveys » Manage data » Scheduling
Click on New Auto-Scheduled Report.
Scroll down to Delivery Options.
Click on the drop-down next to Delivery Mode and select Notification Group.
Select the Notification Group created and fill the other details in the pop-up window.
Click on Create Scheduler Event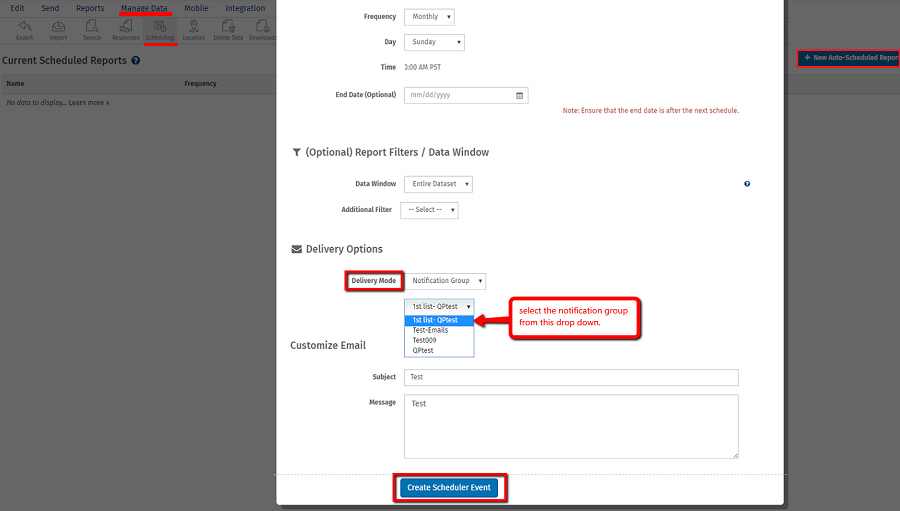 The notification group is not survey specific, it will be visible in all the surveys. In case you wish to add new members, you can either add to the existing list, or create a new list for different set of email addresses
License
This feature is available with the following licenses :