Matrix spreadsheet question
A matrix spreadsheet question is a group of open-ended text box questions under a specifically defined rows and columns. It is a matrix table like question with ability to give text inputs instead of radio button or check box selections.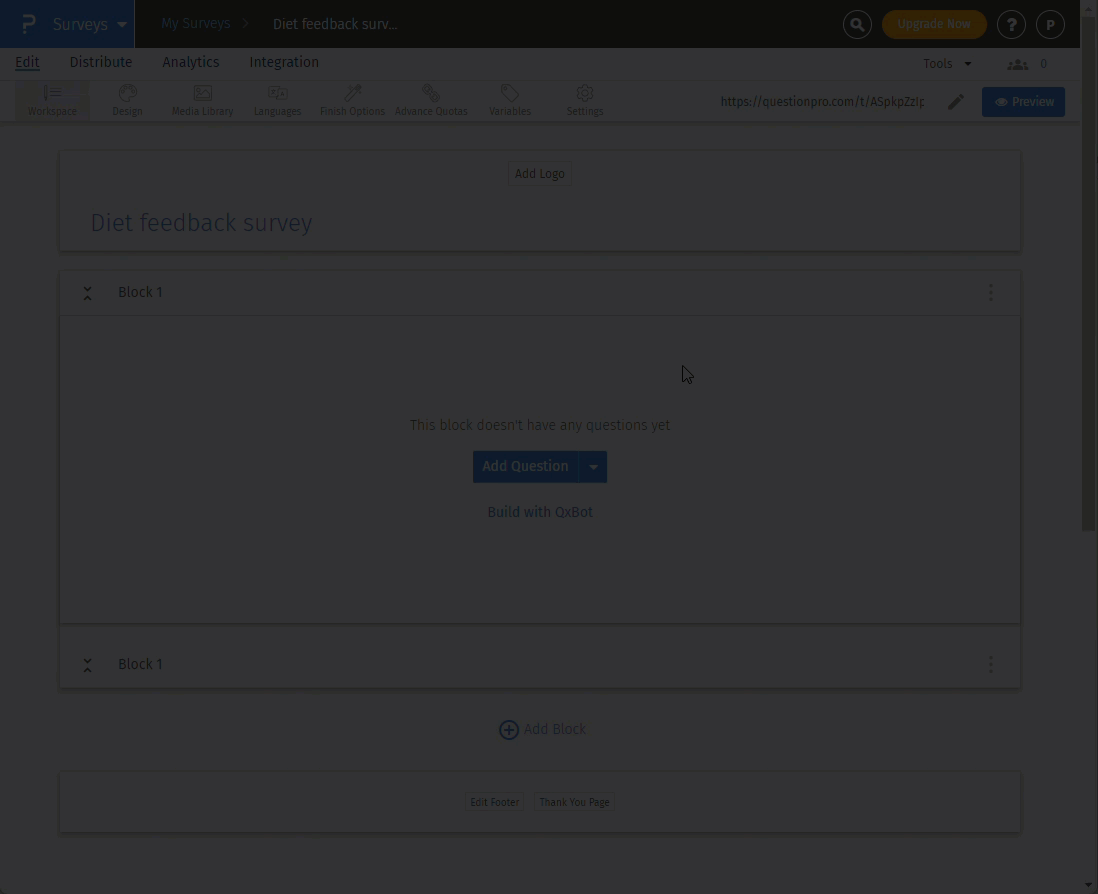 Click to download video
How do I add a matrix spreadsheet type question?
Go to: Login » Surveys (select a survey) » Edit » Workspace
Click on the
Add Question
button. Under
Basic
question types, from the
Basic Matrix
group, select the
Spreadsheet
question. The matrix spreadsheet question will be added to your survey. You can now add your question text, rows, columns, etc. Respondents can now answer this question by entering data in each field.
What are the customization options for the matrix spreadsheet question?
Once you have added the spreadsheet question, you can:
Add Rows
Add Columns
Add N/A option
Edit or update rows and columns in bulk
Enabled forced validation or request response validation
Customize validation messages if required
Under settings, you can also select and enforce numeric input for fields
What are the analytics and reporting options for the spreadsheet question?
Data and exports for the spreadsheet question types are available under Analytics.
Spreadsheet question data is not available on the dashboard of the survey. You can view the data under
Analytics » Responses
Enable the toggle for display questions
You can also export data in raw data excel or csv format.
License
This feature is available with the following licenses :