QuestionPro allows you to connect to an external platform within a survey. You sometimes may need to redirect your respondents to complete a task on an external platform and return to a survey. In such cases you can use the platform connect question type which will let your respondents go to any external platform and comeback to the survey where they left off and complete the rest of the survey.
Platform connect question type is currently in BETA. Please reach out to your account manager to request access for an early peek.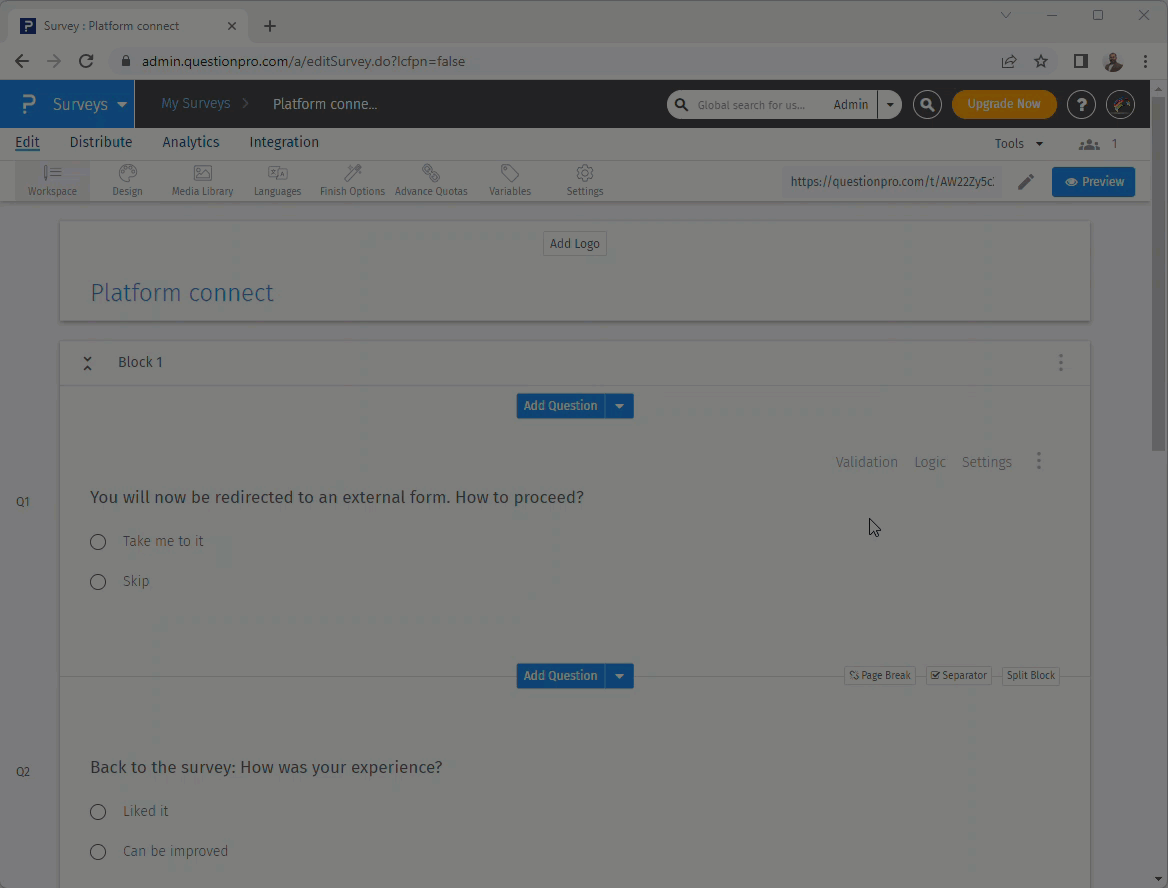 Click to download video
How to add a platform connect question type?
Go to: Login » Surveys (select a survey) » Edit » Workspace
Click on the
Add Question
button where you wish to connect respondents to an external platform. Under
Advanced
question types, scroll down to the misc section and select the
Platform Connect
question type.
How to set up platform connect?
For platform connect to work, you have to set up the URL for redirection to the external platform.
When redirecting to an external platform, we also need to make sure respondents are brought back to the correct point in the survey from where they had started. For this, we need to pass the following two variables to the external platform:
Set up the URL and pass the variables to the external platform:
Return Path
In the external platform, upon the task is completed their, we need to define the point in the survey where to bring back the respondents. For this, you need to set up redirection back to the survey using the URL provided in the
Return Path.
Once set up, respondents will be redirected to the external platform URL from the platform connect question. Once tasks are completed on the external platform, return path URL will bring back respondents to the question immediately after the platform connect question.