Question Library
QuestionPro's question library is your personal question bank or library where you can add frequently used questions. You can create and maintain your library from which questions can be easily added to any of your surveys.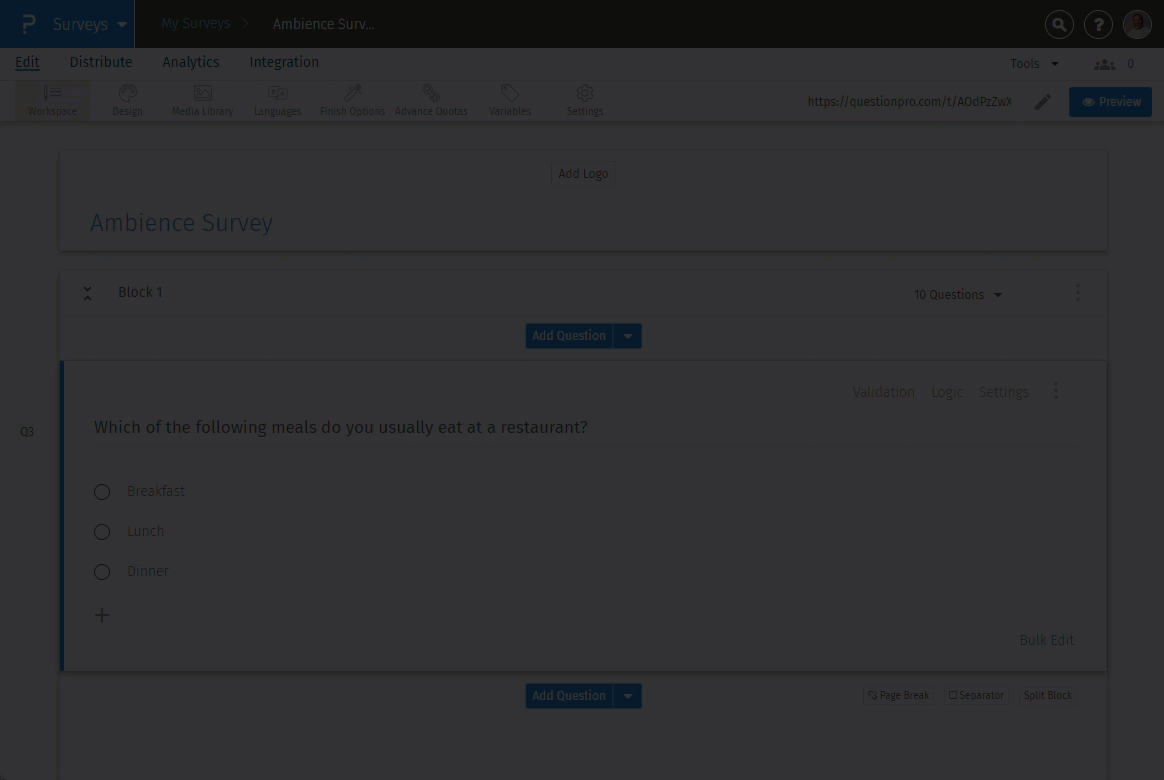 Click to download video
How do I access and manage my question library?
Go to: Login » My Surveys
Under the
My Surveys
folder near the bottom right corner, click on the
My Question Library
icon to view/edit/manage your question library. My Question Library survey is similar to other surveys in your account. You can directly add and manage questions in your question library.
How do I add a question to my question library from another survey?
When working on a survey, you may want to add a question to your question library for future use.
To add a question to the question library, click on the kebab (3-dot) menu for the question and click on the
Save to library
option. The question will get added to your question library and now you can use it from your library on any future surveys.
How do I add questions from my question library or from another survey?
Click on Add Question in your survey.
Select
Question Library
and you can add questions from your question library. You can also add questions from another survey. Select
My Surveys
and select a survey you want to add questions from.
Blocks are available only with our Research Suite. Creating new block option will only be available if you have the Research edtion license.
License
This feature is available with the following licenses :