Matrix - Heatmap chart
For analysing matrix questions, we are launching heatmap charts. Heatmap charts are better from the point of view of readability as well as data display to help you in making better decisions.
Heatmap charts are visually apealing and make reading the data and analysis effortless. Colors on the heatmap chart can be easily customized to suite your brand.
Here's a glimpse of how it works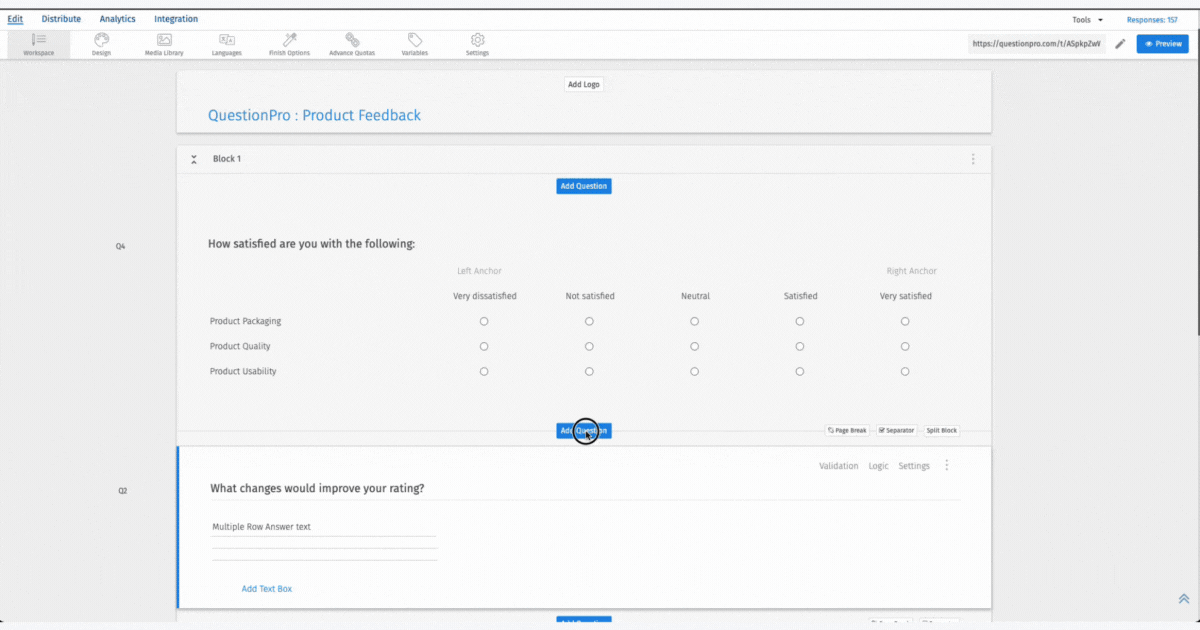 Where can I enable or change to heatmap chart for matrix question?
You can switch, enable, disable charts under Analytics.
Go to:
Login » Select Survey » Analytics
Heatmap is set as default chart for matrix questions. Here, you can change to spider chart or disable charts by selecting the no chart option.
Can I customize the colors used for the heatmap?
Yes. You can select from the color list that we provide or choose the exact color you wish using the custom color picker or using HEX color codes.
What are the customization options for the heatmap chart?
Click on the kebab (3 dot) menu to access customization options.
Display overall column: You can enable/disable the toggle to show/hide the overall column.
Display percentage: You can show/hide the percentage display on the heatmap.
Customize heatmap: You can choose which rows to display on the heatmap for the matrix question.
Click on the
Customize heatmap
option. On the popup, you can select the rows that you wish to show/hide.
License
This feature is available with the following licenses :