Print Survey | Download To MS Word or PDF – How to?
Sometimes it warrants that the survey is shared with people that may not have access to the platform. In this case, we allow for you to be able to print your survey in its entirety or export the survey to Word or pdf.
How to print a survey?
Go to: Surveys (Select Survey) » Edit » Workspace
Under the Workspace tab, click on the Tools drop down and select the print option.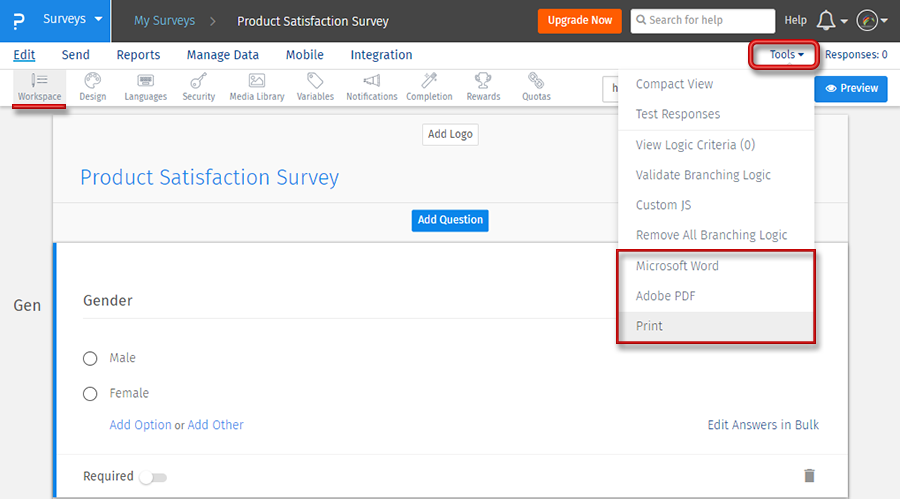 How can I download a PDF or MS Word copy of my survey?
Select the MS Word or the PDF option from the Tools drop down. The file will be generated and you can dowload this file.
License
This feature is available with the following licenses :