Dataset
What is Dataset?
Dataset is a collection of responses that are collected for your surveys. This feature allows user to create subsets or snapshots of data collected from respondents. Using this feature user can obtain the clean, structured, missing values treated data that can be used directly in the statistical tools like R studio for further analysis.
How do I create a dataset for a survey?
Go to: Login » Surveys (Select Survey) » Analytics
Under Dashboard, select Dataset option.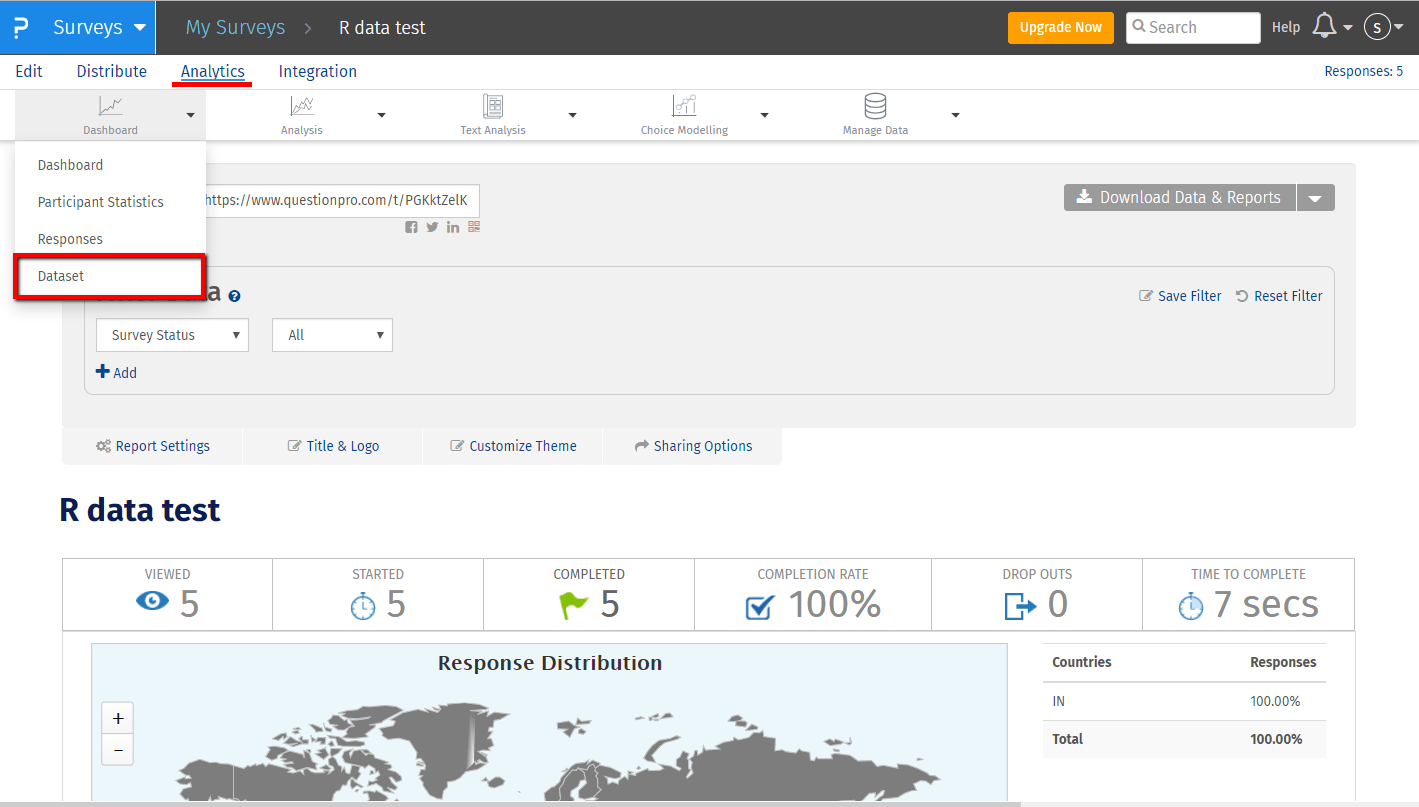 Provide name to the dataset and select the required fields. Select an option to treat the missing values present in the dataset. Dataset summary will provide an overview of the data in the dataset. Click on the create dataset button to create a dataset.
What are the different ways to treat the missing values in a dataset?
We are providing 3 options under Impute missing values
Include all values:
This will keep the data in the raw form without any treatment. The dataset will have missing values which late user can treat themselves in R studio.
Impute missing values with mean/mode:
Here in case of numeric variables missing values are imputed with mean of the coloumn and in case of categorical variable the imputation is done with mode. This method of imputation does not reduce the number of responses.
Exclude missing values from the dataset:
Here we exclude the entire response(row) containing missing value from the dataset.In this case the number of responses reduces.
How do I use the dataset created in R studio?
Click on copy button to use the dataset created in R studio.URL of the created dataset gets copied.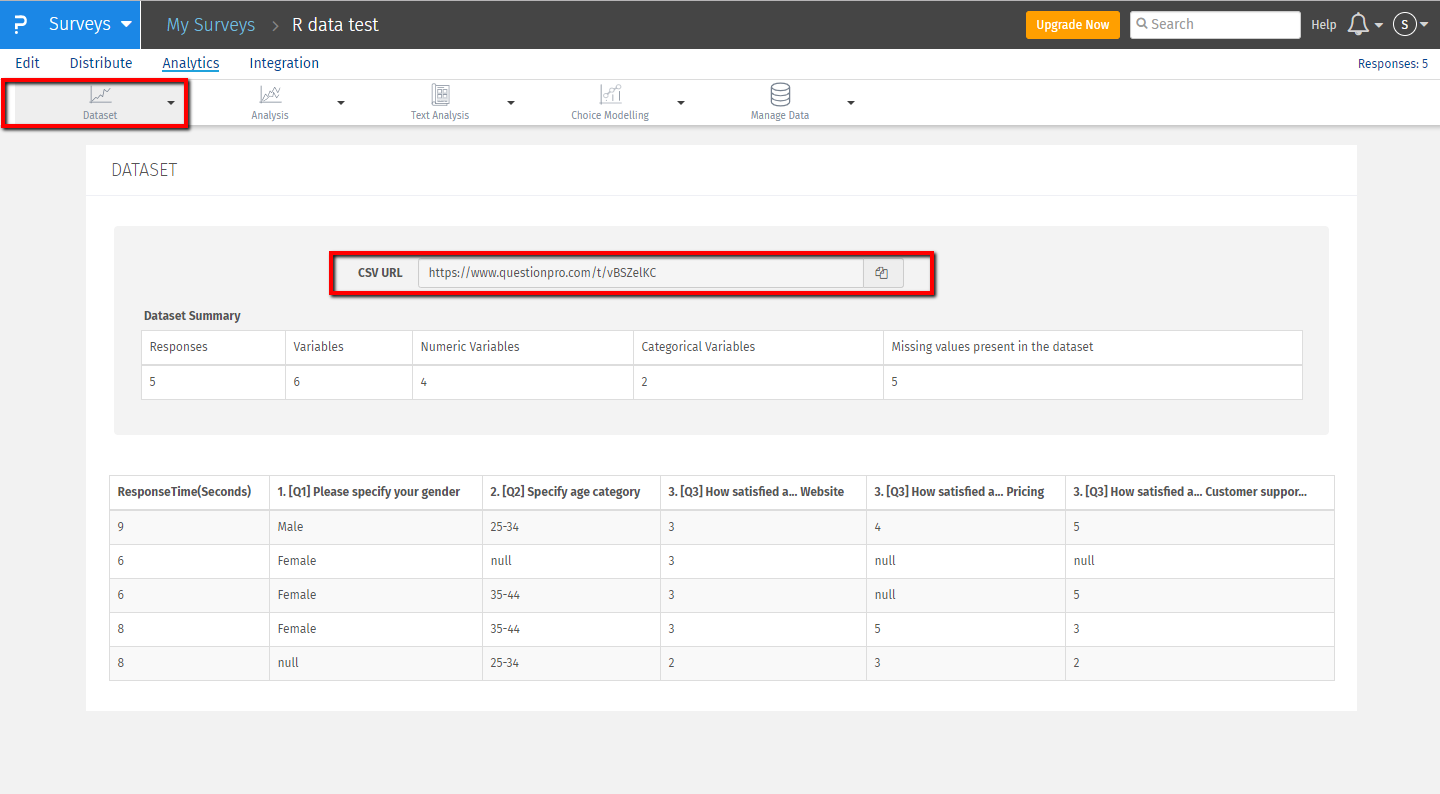 Login to radar.questionpro.com or Go to R studio.Write a command as shown in the image below to obtain the dataset.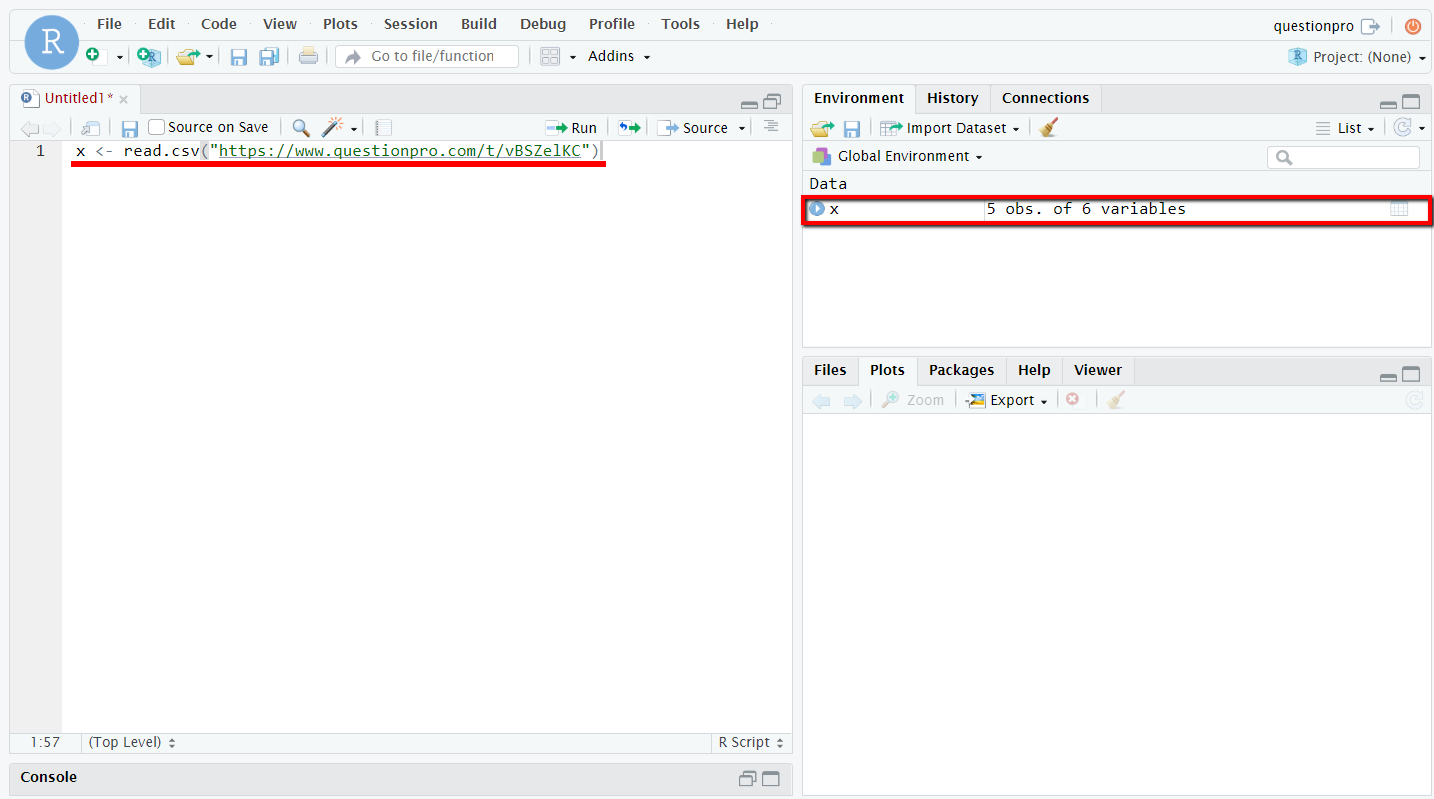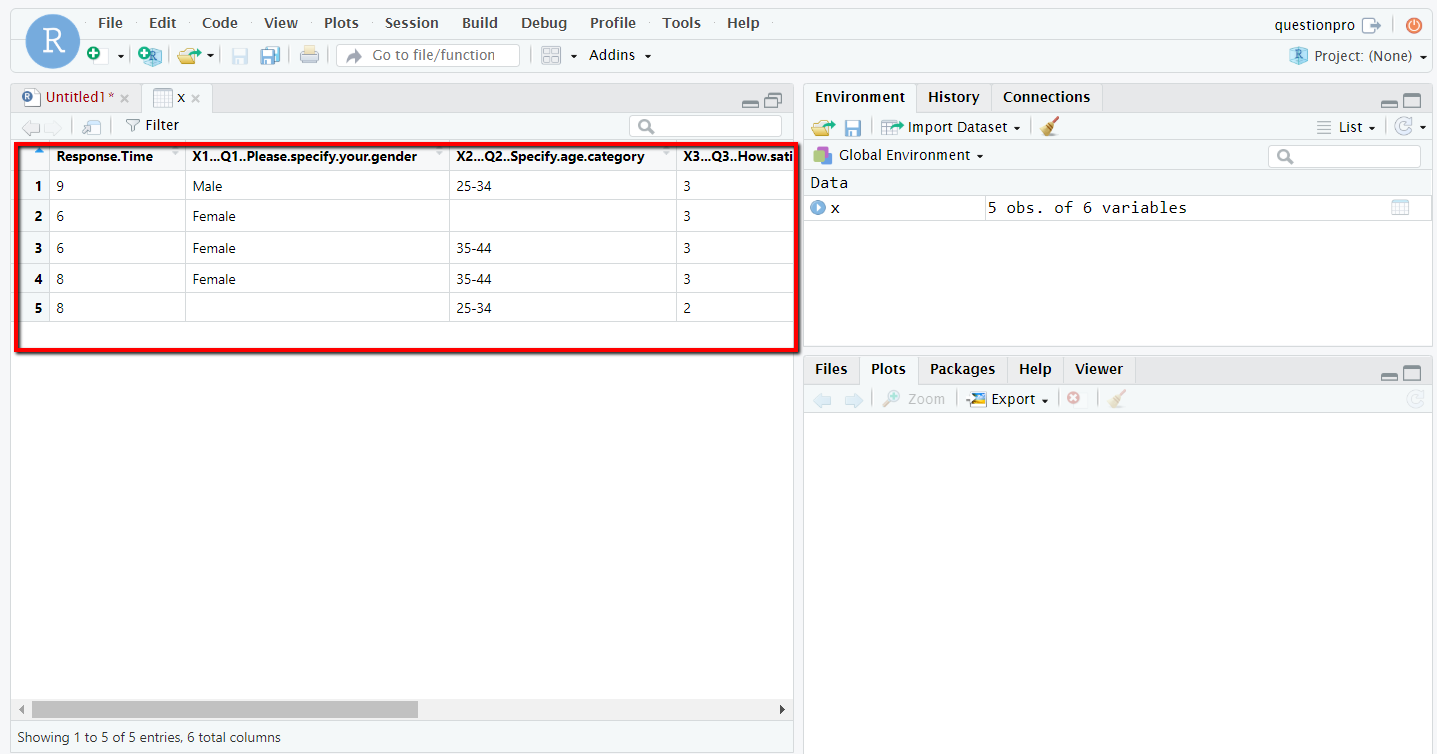 Will the data in the dataset created gets updated realtime?
No the data in the dataset will not get updated realtime. The concept here is to provide an ability to create a snapshot. If there are 30 responses and you create a dataset then even when the responses collected increase to 50 there will not be any change in the dataset created earlier with 30 responses.
How many datasets can I create for a particular survey?
You can create as many as datasets you want to create for a particular survey. Dataset once created can be reused for analysis whenever required.
How do I access the list of all datasets created for a particular survey?
Once you create a first dataset, again when you visit dataset page, you will directed to dataset list page where you can view all the datasets created.
Questions mentioned below are not supported in the dataset:
Conjoint
Max-Diff
Complex Grid/ Flex Matrix
Heatmap
HotSpot
Custom Logic Engine
Lookup Table
Randomizer
Store Locator
Text Marker
Presentation Text
TubePulse
License
This feature is available with the following license :