Block Randomizer
What is block randomizer?
Block randomizer will help you present the survey blocks in random order every time a respondent answers the survey.
How to set up block randomizer?
Follow the steps below to set up block randomizer for your survey:
Go to Survey >> Tools.
Click on Block Randomizer from the drop-down menu.

In the pop-up, you'll see the default order of the blocks in your survey.
Click on Add Randomizer to add a section for randomizer.

Drag and drop the blocks in the section and select the number of blocks you want to randomly display to the respondents.
Click on the Save button.
Note: The order decided under block randomizer will be the default order of your survey.
Can I hide a block while applying the block randomizer?
Yes. You can hide the block(s) from the respondent by following the steps below:
How can I reset the block randomizer on my survey?
To reset the block randomizer, you can simply delete the randomizers added for that survey by following the steps below:
Go to Survey >> Tools >> Block Randomizer
Click on Delete/ Trash icon on the top right position of the randomizer.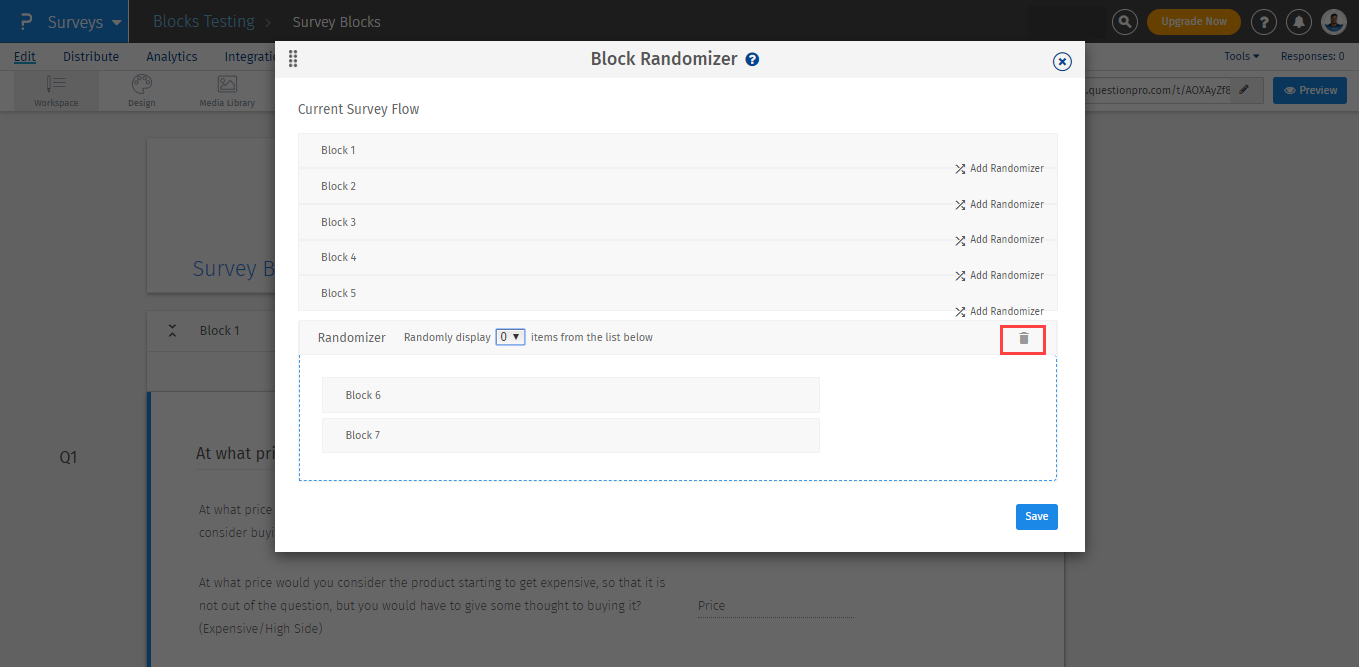 License
This feature is available with the following license :