Domain Authentication
Domain authentication is the process of confirming the legitimacy and ownership of a domain. It helps avoid email spam and phishing assaults. It can also improve a domain's general deliverability and reputation.
It uses DMARC, SPF and DKIM protocols to authenticate a user's domain. SPF and DKIM are the two main authentication protocols that help confirm that an email communication originates from the source that it claims to. DMARC sits on top of SPF and DKIM. DMARC uses SPF and DKIM and offers recipient email servers a set of guidelines on what to do in the event when they receive unauthenticated mail.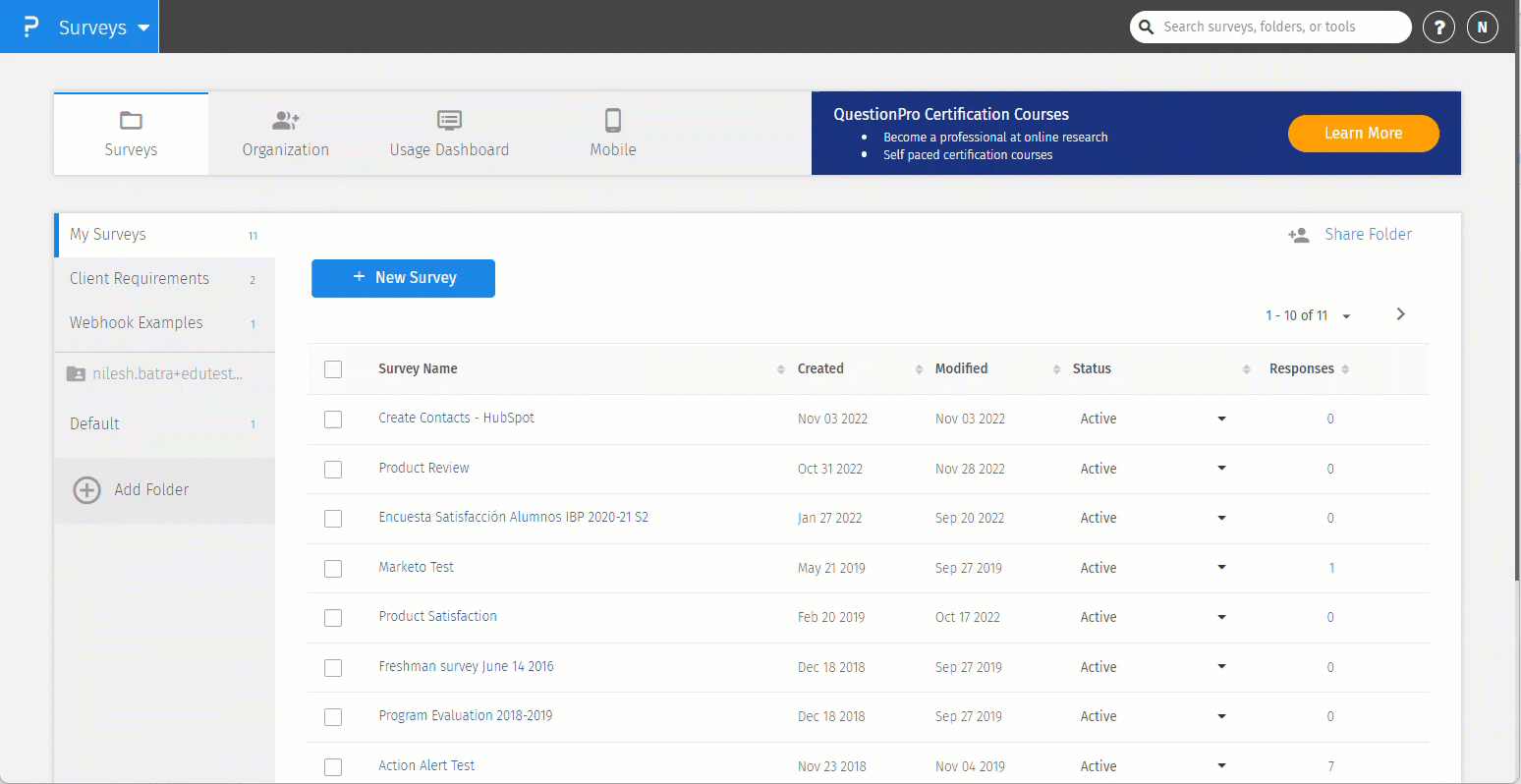 Before you begin authentication- Make sure a valid DMARC record exists for your domain
How can I authenticate an email domain?
To authenticate your email domain, follow the steps below:
Go to User Profile >> Global Settings
Click on Domain Authentication option in the left navigation menu. Click on New Domain button.
In the pop-up, enter your email domain and click on the Next button.
In the pop-up, you'll get the SPF record. Copy the SPF record and add it to your DNS. Then click on Generate DKIM Key button.
In the pop-up, you'll get the DKIM selector and the DKIM key. Copy the selector and the key and add it to your DNS. Cick on the Finish button.
Your email domain will be added in the list with Unverified status. You can use the verify icon on hovering over your email domain to verify your domain.
If you have added the SPF record and the DKIM key on your DNS then after clicking the verify icon you'll see the updated status for the domain. The status on an email domain is updated to Verified after the SPF and DKIM is added properly and DMARC is aligned.
The DKIM keys will be available on the QuestionPro email server within 24 hours of key generation.
What is the maximum number of email domains I can authenticate?
The number of email domains a user can authenticate depends upon their license. The maximum number of email domains for each license can be found in the table below:
| License | No. of email domains |
| --- | --- |
| Advanced | 1 |
| Team Edition | 3 |
| Research Edition | 5 |
License
This feature is available with the following licenses :