ChatGPT has sent the internet ablaze with it's AI capabilities and we at QuestionPro have capitalized on this to help our users create meaningful surveys instantly.
You can now build your survey questions using QuestionPro QxBot.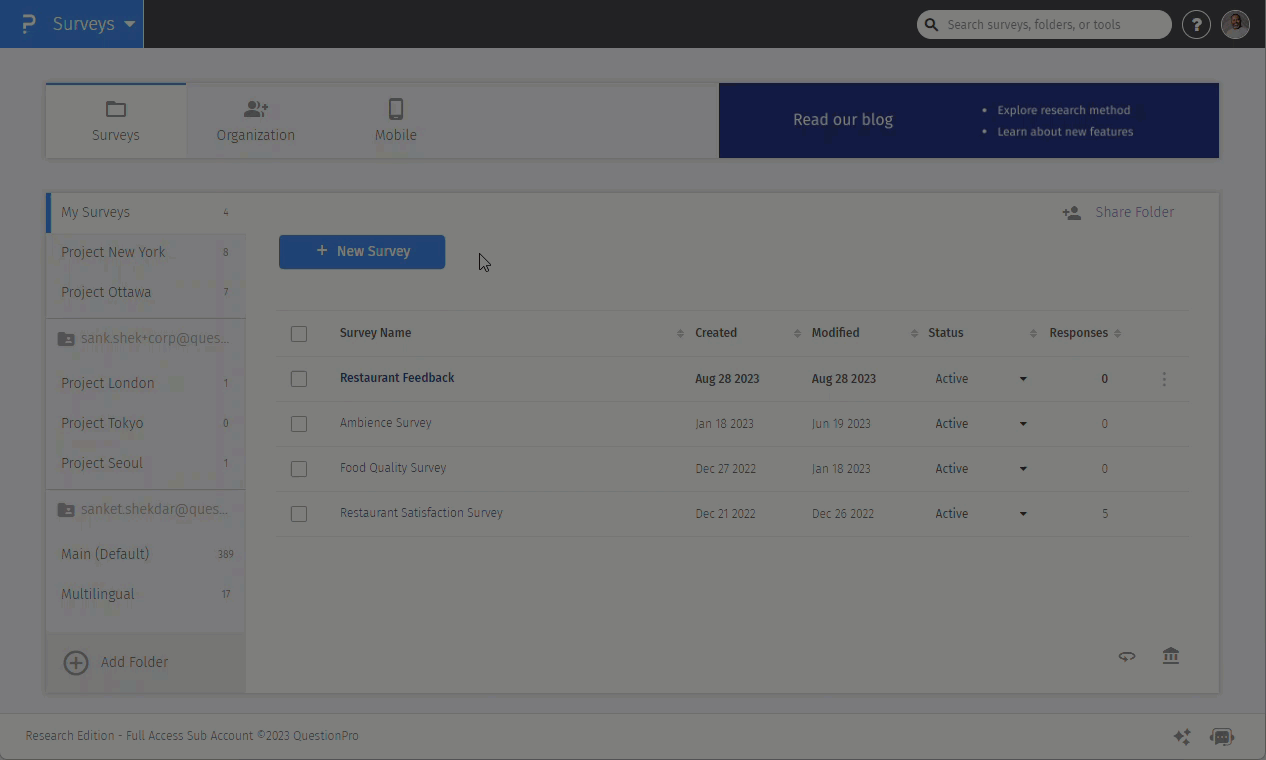 Click to download video
How to build a survey using QxBot?
Go to: Login » My Surveys
Click on the
New Survey
button. Enter a name for the survey and
Create Survey
For a new survey without any questions, you will see the build with QxBot link under the add question button. Click on
Build with QxBot
If your survey has questions already, click on the drop down for add question and then select the
Build with QxBot
option. Enter a description for the survey and click on
Build Survey
A list of questions will be displayed and you can select questions to add and click on
Add Questions
Selected questions will be added to your survey.
Can I build surveys in language other than English?
Yes! We support all major languages.
Go to:
Login » Surveys (Select Survey) » Edit » Languages
You can select any of the default languages for your survey. QxBot will pick the default language for your survey and build the survey for you.