SuiteCX by QuestionPro's PrecisionCX module helps to speed the ideal path to purchase by combining significant knowledge about your customers, their behaviors, and their communications preferences into a concise contact strategy.
PrecisionCX takes your customer journey into consideration in providing data-driven, step-by-step flows for acquisition, retention, win-back and other critical moments of truth.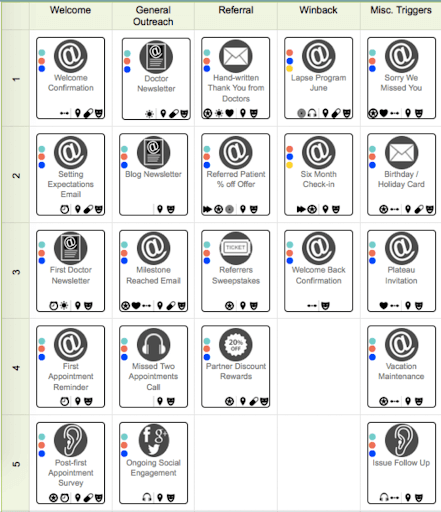 SuiteCX by QuestionPro can help with:
• Providing variations of maps based on touchpoint, segment, activity, channel and other varying dimensions.
• Coordinating input from other teams through collaborative working and sharing across departments and geographies.
• Planning trials and pilots to test before committing to full roll out of changes.
• Providing campaign planning tools, such as identifying and plotting the optimal path to purchase or repurchase.
• Accommodating up to 12 segments, channel selections and if/then branching to support the design of demand generation or marketing campaigns for complex marketing technology tools such as Eloqua, Marketo, Unica and RedPoint.
• Collaborating so you can work with both management and team members remotely to enable discussion and approval processes.
• Visualizing stats from your different channels and either color code or highlight A/B tests to see in infographic mode how well campaigns are doing.
• Benchmarking your customer experience against that of your competitors, including using story telling and artifact collection to compare their competitors' experiences to reveal competitive best practices and table stakes.