Embedding a YouTube Video
Can I embed or post a YouTube video on my survey?
There are two ways to include a YouTube video in your survey. The first is to include a Video question in your survey. The second is to add video to a Select One question. To do this, follow the steps listed below.
Click on Settings of the question.
Click on Video tab.
Select from Youtube or Image Library.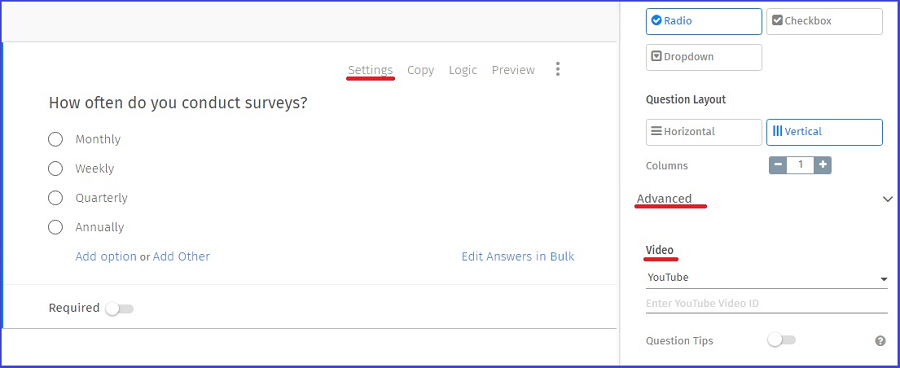 How to get Youtube video ID?
Once the video is opened on Youtube, user can see the video ID in the browser address box.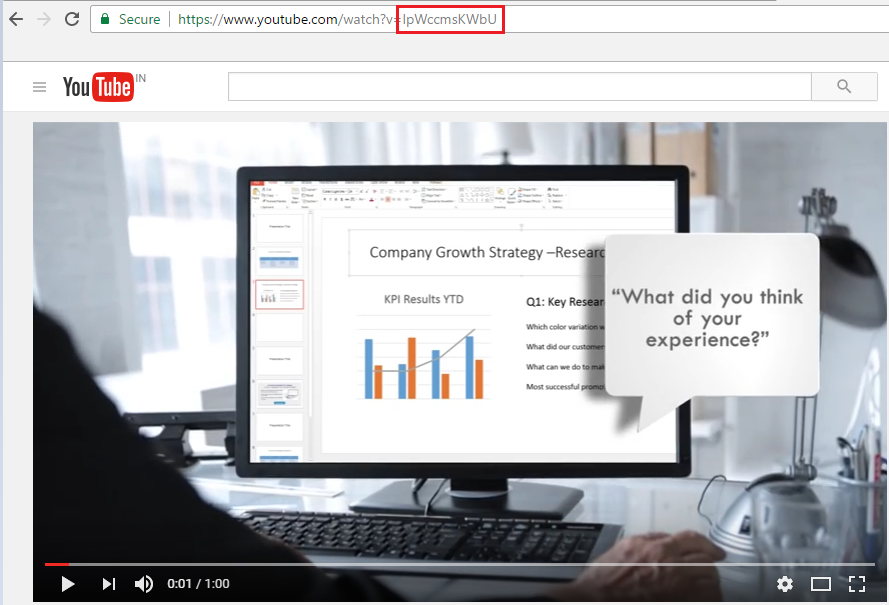 How to use video from Image Library?
Select Use Image Library Video from the drop down.
Click on Select Video From Library.
Browse for the video under Image library.