The QuestionPro App is a data visualization app for your iPad that allows you to instantly view data gathered from QuestionPro. Seamlessly import data from your QuestionPro account and use the interactive charts to analyze and present your data. The QuestionPro App is the perfect data dashboard to access, present and report on your surveys anytime, anywhere.
Data visualization dashboard - on the go
Play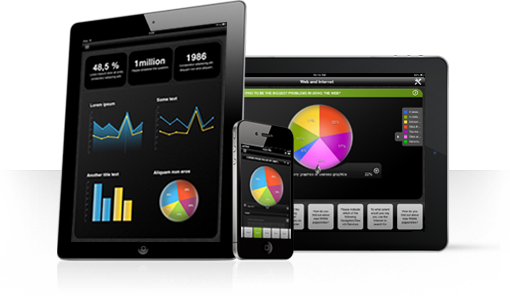 The QuestionPro App allows you to view and interact with your data: select from multiple chart types, analyze differences between data points using our 'Spotlight' function, and aggregate data points using hand gestures. Once you have synced your account, you won't need to be online to put it to use; just use the "offline" mode to continue your work.
Check out these great features designed to simplify your decision making:
• Chart Types
Easily create pie, line and bar charts, depending on how you want to display your data.
• Spotlight Your Data
Analyze differences between data points using our Spotlight function. With Spotlight you can quickly compare percentage differences by simply using touch gestures.
• Aggregate and Group Data with Gestures
Use your touch screen to aggregate and group different sets of data for easy analytics.
• Quickly Share Results
Whenever you're ready, just touch the "share" button in the upper right hand corner, and easily share via email, Facebook or Twitter!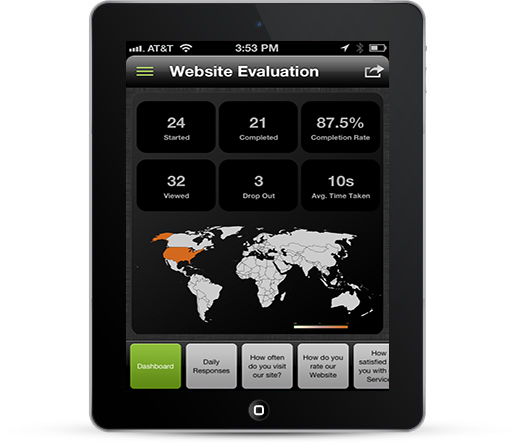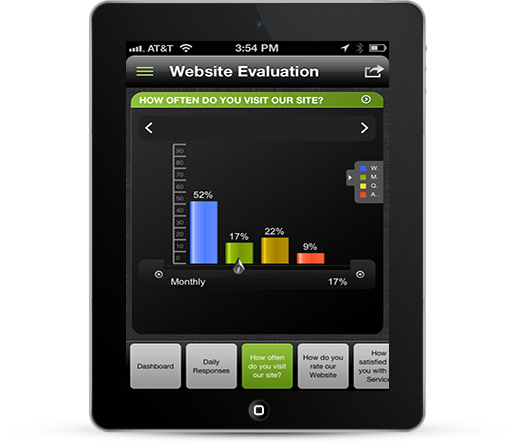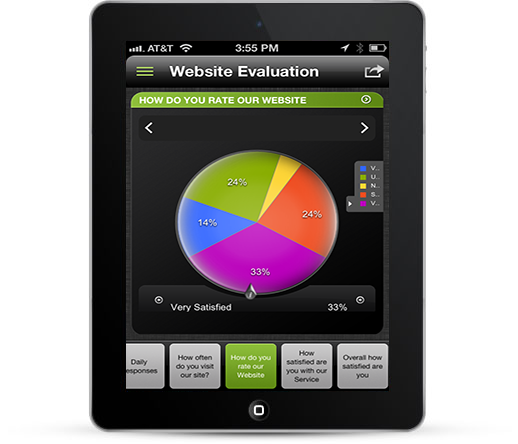 Coming soon to iTunes and Android App Store.