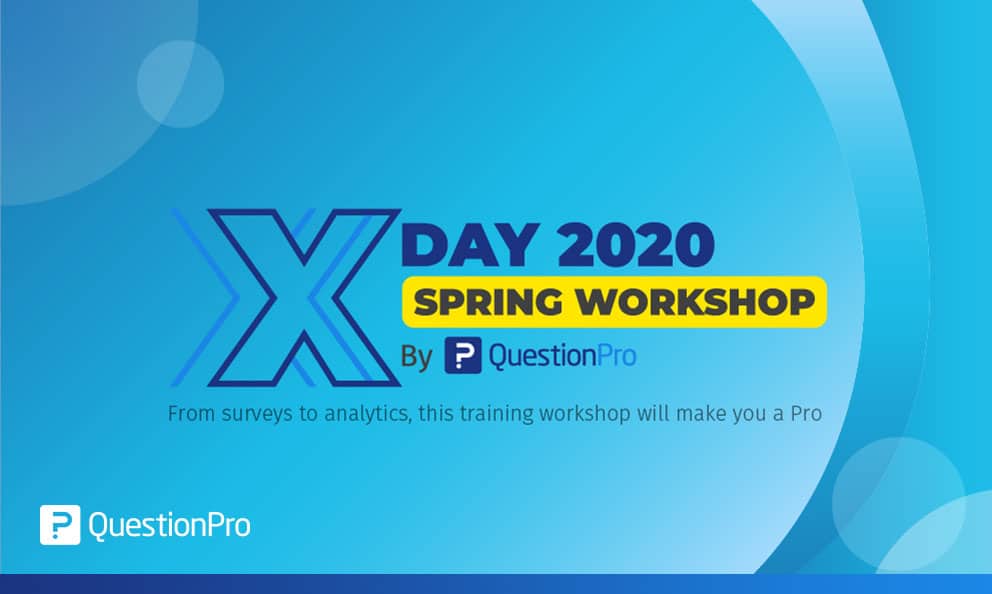 Come see us in Chicago, IL, on April 9th, 2020, for a full day of hands-on workshops with QuestionPro! XDay spring workshops are focused on hands-on learning filled with everything you should know about surveys, analytics, and how to leverage your data to transform your organization from the inside out. 
XDay Spring workshop
Date/Time: Thursday, April 9th, 2020 from 9:00 AM  to 4:00 PM CST
Location: Technexus at the Civic Opera Building
Address: 20 N Upper Wacker Dr #1200, Chicago, IL 60606
Price: $199
*Lunch, snacks, and beverages included.
Hosted at the world-famous Civic Opera Building, XDay Spring Workshops is about making you a pro at QuestionPro and inspiring each of us to be the champions of change within our organizations. Esther LaVielle, our Sr. Implementation manager and self-proclaimed survey nerd, and Dan Fleetwood, President of Community and Research Services, have engaging topics and activities planned for the day. Bring your laptops and get ready to level up!
Space is limited! RSVP today
How are XDay workshops different from the XDay 2019 event in the fall?
Our focus is on hands-on training on QuestionPro's software and while sharing market research best practices from over 35 years of combined market research experience. We will work on real-life customer use cases that can be immediately applied to your current market research strategy.
Click here to view the agenda and sign up for the event. If you have any further questions, contact us and we'll be happy to follow up.