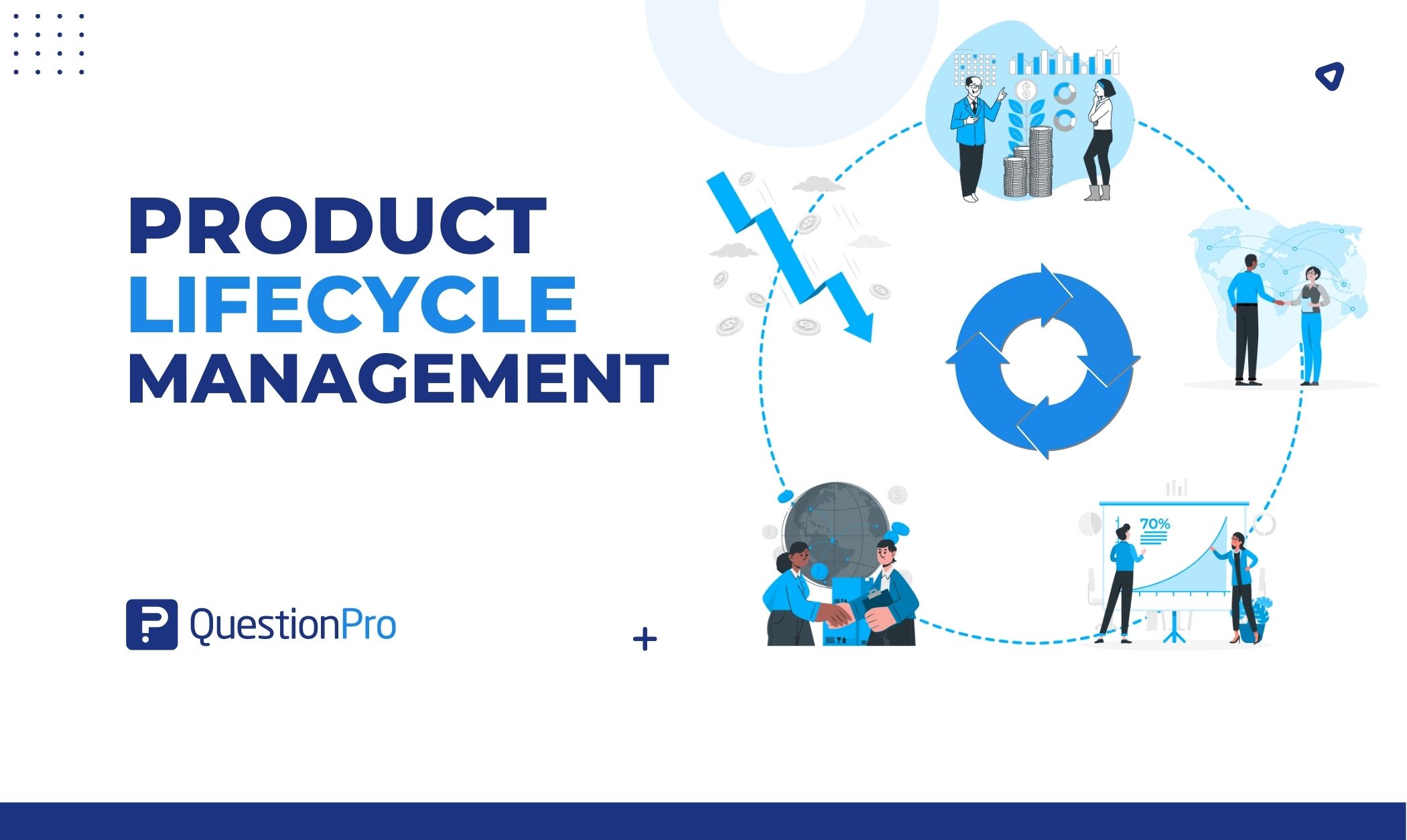 Products, like everything else, have a lifespan. They grow, develop, and die eventually. This journey is referred to as product lifecycle management (PLM). It involves numerous processes, just like any other aspect of product development.
It is the process of creating a product. It may take a while and involve a lot of steps, but first, we'll define PLM and then walk you through a comprehensive guide to help you understand.
What is product lifecycle management?
Product lifecycle management (PLM) is the process of keeping track of a product as it goes through its different stages.
PLM is applicable from the product development stage to the product's extinction. Having a new plan for each step helps the company stay ahead of its competitors and maximize product sales. It improves collaboration among product-making and selling departments.
PLM ensures that products are presented to the market properly and developed successfully by providing a central location for managing a product's design, launch, and marketing from the beginning to the conclusion.
Importance of product lifecycle management
Product lifecycle management (PLM) is a method that helps businesses in controlling a product's whole lifecycle, from conception and design to retirement. It is important because of the following:
PLM systems simplify the product development process by centralizing all product-related data, reducing duplication of effort, and improving team collaboration.
PLM can assist organizations in reducing costs by identifying areas for improvement and using resources better. Furthermore, it can assist organizations in bringing products to market faster, increasing revenue.
Product lifecycle management gives you access to data that can help you make better product development, marketing, and sales decisions.
PLM enables organizations to develop better products, increase profitability, and improve strategic decision-making.
Product Lifecycle Management Stages
The product life cycle has a beginning, middle, and end. By setting up processes and making sure everyone knows what to do at each step, you can help people work together and waste less time. Learn more about the three stages:
Stage 01: Market development
It is where you begin your product market research. You will define and improve your product idea, test it, and start to plan how to launch it in this stage of product lifecycle management. It is important that you test with potential customers to collect feedback that will allow you to make changes before the launch.
There is no income during this expensive phase, and outside funding may be rare. To raise funds for your product launch, you should prove to investors the potential and viability of your product as soon as possible.
Stage 02: Market introduction
It is the point at which your product is introduced to the market. The marketing team is responsible for increasing product awareness and reaching the identified target audience.
Marketing's main goal is to get people to buy the product, but it can also explain its usefulness or importance. This phase is all about successfully reaching the product into the hands of your customers.
Stage 03: Market growth
You now have a customer base that is optimistic about the product. Eventually, the product also has demand and profits associated with it. However, the competition is aware of this and will most likely work to undermine that success.
Your marketing plan will change to focus on how your product is better and different from others, and you may even add new features. To stabilize your place in the market, you'll also need to improve your customer service and open up new ways to sell your products.
Stage 04: Market maturity
You are entering the maturity phase of your product when your sales begin to level off from their peak. You may need to lower your prices or redesign your product to remain competitive.
At this stage of product lifecycle management, awareness campaigns end, and you concentrate on differentiating your product and adding features to keep customers involved. There are possibly too many competitors in the market at this point. If you don't focus on your strengths, you'll fall behind.
Stage 05: Market decline
Every product has an expiration date. Some last for months, and others for years. There are a lot of things that can cause your product to lose sales.
For example, there may be more similar products on the market, your product may be out of date, customers may lose interest, or your brand's reputation may be damaged.
You can try to expand your product line, repackage it, implement new pricing strategies, launch new versions of the product, or enter new product categories.
Implementing a Product Lifecycle Management System
Implementing the product lifecycle management system can be hard, like any other new system, if you don't have a plan. Let's look at how to set up the system in a smooth way:
Step 01: Establishing clear objectives
It is important to figure out why you want to change and what goals you want to achieve. It helps measure how well the plan is working.
Step 02: Review existing processes
You need to look at the processes that are already in place and decide which ones need to be part of the new system. Bringing a process under product lifecycle management should have great value.
Step 03: Review your data
It needs to be decided which data should be moved to the new system and which should stay where they are. It is also a chance to clean up the data we already have.
Step 04: Permission and cooperation
Before putting the system into place, you must convince top management and get their approval. You must also ensure that everyone using the system will work together.
Step 05: Have a project plan
When implementing product lifecycle management, it is best to follow a project plan and choose a project leader.
Training people on the new system before it is implemented is best. It will make it work right from the start.
How QuestionPro helps in product lifecycle management?
QuestionPro is a survey software that can help with product lifecycle management by giving you tools to collect and analyze customer feedback at different stages of a product's development. This information can be used to help make decisions about how to design, market, and sell a product.
QuestionPro can also be used to do market research to find out what customers want and need. It can help guide product development and ensure the final product meets the target market's needs. It can also be used to get information about how happy customers are, which can be used to find ways to improve the product and keep track of its overall success.
Conclusion
Product lifecycle management clearly provides numerous advantages to businesses. It is a requirement in today's competitive market and can help businesses increase their profits.
Implementing the strategy will give you total control over the product at all stages. This strategy greatly benefits product managers and allows them to progress quickly.
You can go for QuestionPro if you need help regarding PLM. QuestionPro is survey software that allows businesses to collect customer feedback and insights throughout the product development process and use that data to help improve their product lifecycle management.