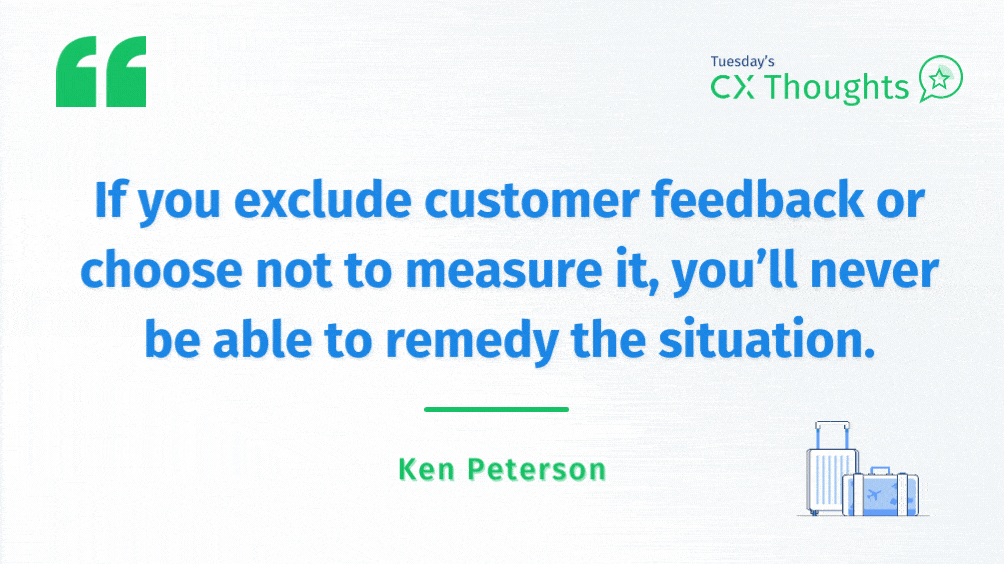 Dream vacation or nightmare?
Over the years since I started in the career journey called customer experience, I tend to notice everything and still try to be objective about the experience. I recognize that not every experience will be perfect, but if a company truly values the voice of the customer it will show even when everything doesn't go as planned. However, when a CX disaster happens to me personally, I know it.
This was supposed to be a once-in-a-lifetime vacation for my two younger kids. While my oldest had been to Europe as part of a school trip and charitable work, the younger two lost the opportunities due to COVID-19 shutting down travel. It was to start with them making a long layover in Iceland, then on to London for a week of experiences with live shows, theater and historic sites older than most that they had ever seen.
A carefully planned trip with a very tight agenda – perhaps the first mistake. They all checked their luggage for the trip to Iceland for the convenience of not having to carry it around during their extended layover. While I am generally averse to ever checking my luggage, it seemed to be a good idea in this situation.
Good Ideas Gone Wrong
While their time in Iceland was brief, they got to enjoy some great places during their one day there. It was time to hop on the next leg of their trip and meet up with me in London. While getting through the Border Police in the UK can be a time-consuming task, in this case it took nearly two hours. Certainly, their luggage would be available once they made their way through – that is where it all went wrong.
They were told to keep checking different luggage belts, then finally found two of the three bags almost three hours after landing. They had to go back to the luggage desk to find out about the third, only to be told it never made it on the flight (after they were told to look at various belts first). It only got worse from there, with almost an hour to complete the paperwork, after which they were told that there would be "no compensation for expenses within the first 24 hours".
Despite them not delivering the luggage per contract, they wanted it to be known that it is usually delivered within 24 hours so there shouldn't be any expenses. We went on our way anyhow as there were some necessary items that were needed.
The process was then placed on us – we had to call to an international number to get updates, we were required to fill out additional forms every day the luggage was missing, and we had to save receipts and fill out another form within seven days of any expense – while we were supposed to be on vacation.
Finally, on Friday evening (with our return scheduled for Sunday), our update after we reached out was that they had attempted to deliver to our hotel, but we weren't there so they had to reschedule the delivery with a charge to us for the redelivery.
No advanced call to let us know they were coming, no email, and our tracking ID didn't show any changes (just that the luggage was still being "traced"). They insisted that we had to be there during a four-hour delivery window on Saturday as they would not leave it with the hotel staff. As a result, two of us stayed behind to await the bag's return instead of the activities during that afternoon.
When it finally arrived, it looked as if it had been through a rough journey – handles and zippers broken – but it appeared to have all the contents. It was at this point that we decided to submit our expenses for the 72 hours (after the 24-hour grace period) that we did not have our luggage.
We got a swift and immediate response that all expenses that were submitted would be rejected as they had recovered our luggage. They would not even be refunding the fee that we paid to check the bag.
What About The Customer Process?
It is worth noting that they used local regulation to state that they had no obligation to reimburse us pursuant to the laws of Iceland and the contract. This is where the customer journey tends to fall away from a customer experience strategy. It comes when a company is defensive instead of looking out for the customer. Obligation rarely forms a relationship with a customer. A water utility company is obligated to supply your home with water as long as you pay for your services, but it will not endear a customer to the company. It is a reason that utilities tend to score low in NPS indices. The customer doesn't really have a choice, they have no alternative.
The next strain in this relationship with the airline, there was no opportunity to provide feedback amongst the various customer experience touchpoints. There was no place to provide feedback – probably because they didn't want it. I have noticed that some customer experience software platforms will exclude a customer from providing feedback if they know there was already a problem. Some might use the term "outliers" as an excuse, but would a firm rather handle a customer feedback loop ticket or pick up a negative review during a social media analysis?
I'm sure any financial linkage analysis will tell a company what is best in this case. At the very least, keep adding evidence to support the Outer Loop process when evaluating root causes.
Regardless of the reasoning, if you exclude customer feedback or choose not to measure, you'll never be able to remedy the situation. In this case, it could have been as simple as offering a voucher for the airport shop for some essential toiletries, a small gesture of goodwill that would have everyone feeling better about the outcomes.
These are the discussions that should be had during the outer loop process when evaluating the root cause of dissatisfaction with lost luggage resolution, but it won't happen if no one hears from the customer.
As for me, we still enjoyed our time, but we'll probably avoid checking our bags – which would always be my advice.
Looking to deliver an exceptional customer experience with QuestionPro CX? Discover more about how to delight your customer at every touchpoint and turn them into brand advocates.