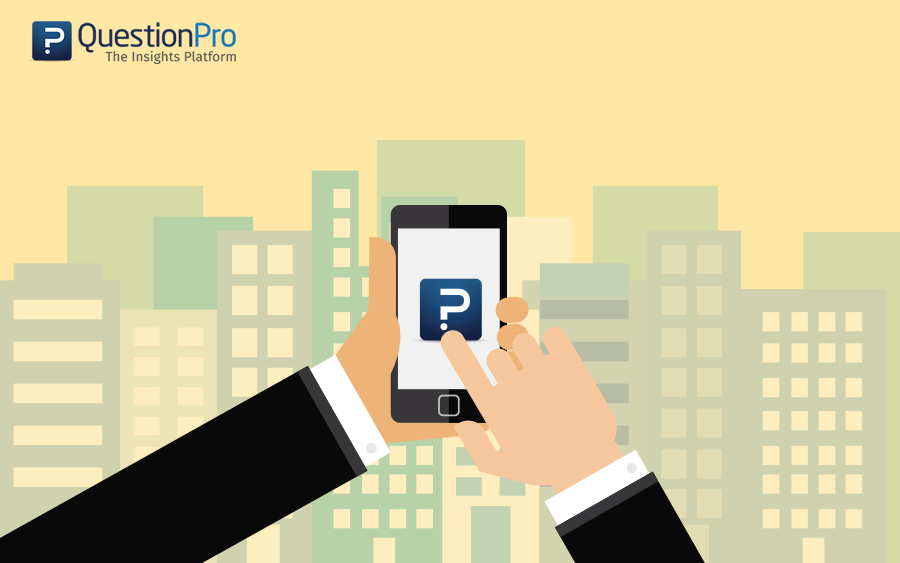 Online survey tools have already increased the range and effectiveness of consumer data capture. Organizations are no longer dependent on middle-agents who used to conduct surveys using telephonically or face-to-face. DIY platforms like QuestionPro have made it easier and operationally cost-effective for businesses, educational institutions and non-profit groups to send and receive survey responses online and even analyze them all under the same software roof.
But what about geographical areas where there is still unstable or no internet connectivity? Just step out of your urban zone and before you know it, you will reach rural or semi-rural and remote areas where you no longer find yourself under the usual comfort of the internet.
But while these areas may not be tightly integrated with the market, these areas collectively contribute heavily to India's economy. In fact, more than 67% of our population still lives in rural areas and agriculture is still a major contributing sector to the economy.
Given these factors, nearly every major consumer business is interested in conducting market research in these areas and several NGOs conduct humanitarian missions there, many of which also require data about its residents, landscape and other geological factors.
QuestionPro's offline survey data capture mobile app has now made it possible for all such organizations to effectively capture data without any internet connectivity. The data is saved in the mobile device and once re-connected, the data is synced online which can now use the vast resources of QuestionPro platform such as data analytics, statistical graphs, and visualizations to get creative insights.