Consumer Insights Platform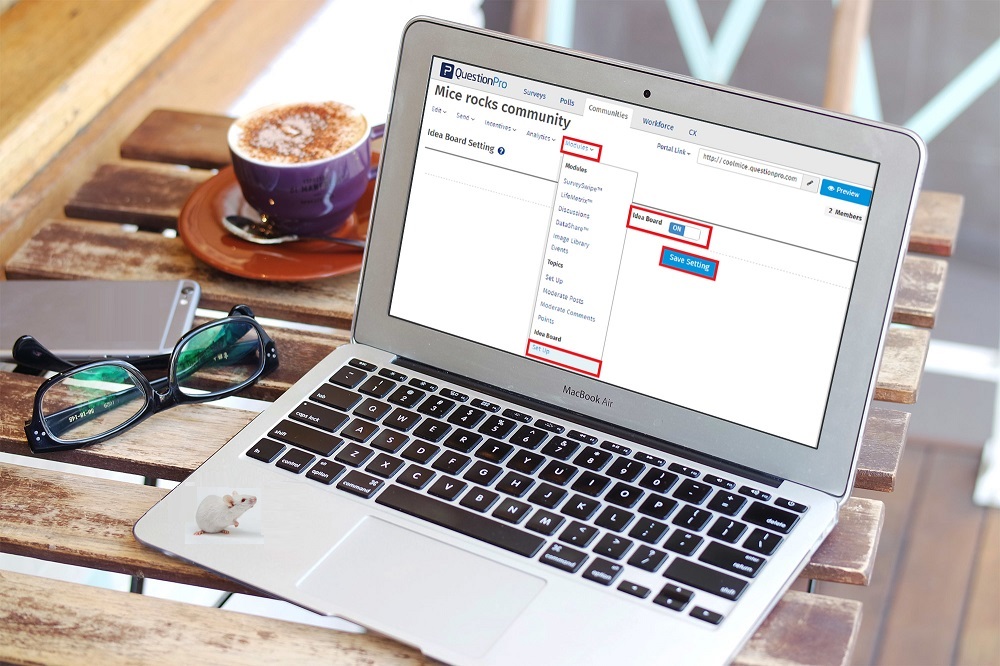 It was a Sunday morning, and I was thinking about QuestionPro's latest feature Idea Board on our consumer insights platform. Idea Board uses crowdsourcing to find and develop better business strategies and planning. Idea Board can be used to gather ideas from consumer insights platforms' members for various options including new product review, ideas for cost saving etc. When I was about to open my laptop, I saw a mouse sitting on it. The mouse spoke, "Miss, please don't be scared. I have seen you working on your laptop everyday and my friends and I have subscribed with QuestionPro. We have a problem. Your neighbor has bought a cat, and she is a threat to us. Hence, I created a community on QuestionPro where we can interact. But we need a consumer insights platform for crowdsourcing our ideas to deal with the cat."
I told the mouse, "Idea Board is what you are looking for! As you already have a community, you can enable the option of Idea Board, wherein your community members can post their ideas." I opened the laptop and showed how to set up Idea Board. Go to community tab, click on Modules, click on Set Up under Idea Board. Here Turn On the option for Idea Board and Save settings.
Now, you can click on "New Idea campaign" to create a new campaign on your community.

The mouse was very excited and said, "This is amazing! Can I have control on which ideas and comments should be shown on the consumer insights platform?" Yes, we have the option under Moderation, where you can check the boxes that says New Ideas Approval and New Comments Approval. This will give you access to control ideas and comments posted in the Idea Board.
"What are these options under Email Notification?" asked the mouse. If you check the boxes for the options under Email Notification, you will automatically receive an email when any criteria are fulfilled.

The mouse was very excited and left for the day.
What are you waiting for, go ahead and start creating Idea Board on your communities!