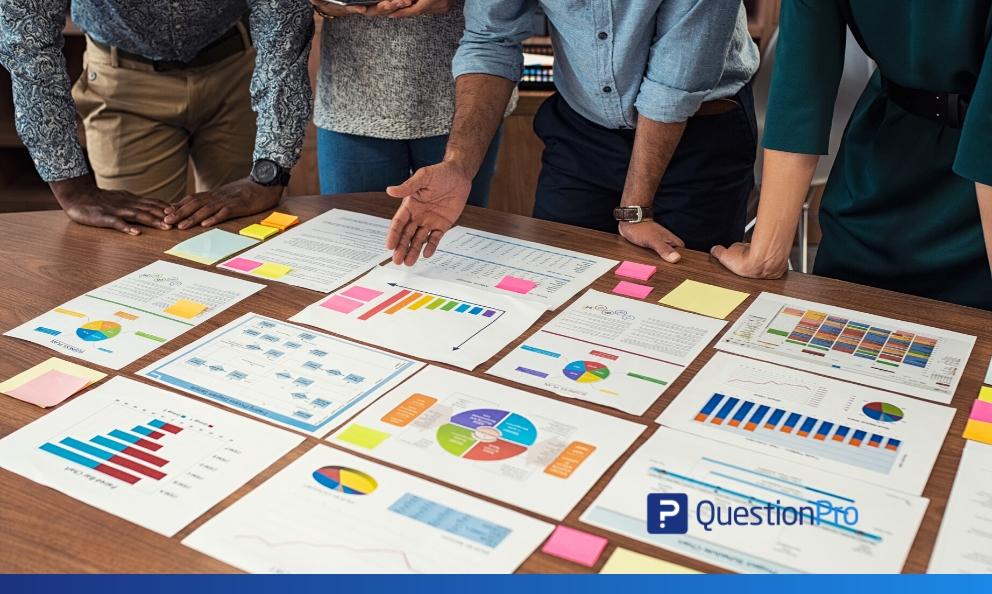 When conducting customer research, you have to factor in many variables; you have so many apart from the generic demographics. These can be any depending on your scope of research or product or service. We've had some customers that have used all 20 of the custom variables available in the tool and still felt the need for some more variables.
With the new update that we've rolled out, you can now add up to 50 additional custom variables to your CX projects. This means you can now segment and refine data with a lot more parameters. Product managers can view even more detailed analytics and reports.
Here are some screenshots of how you can go about doing the above.
Step 1: Adding custom variables
The below screenshot lets you see the variables that have been added and the maximum number of variables you can add. You can rest easy knowing that these variables can be easily tracked and view in case you need to refer to them for various projects as you would.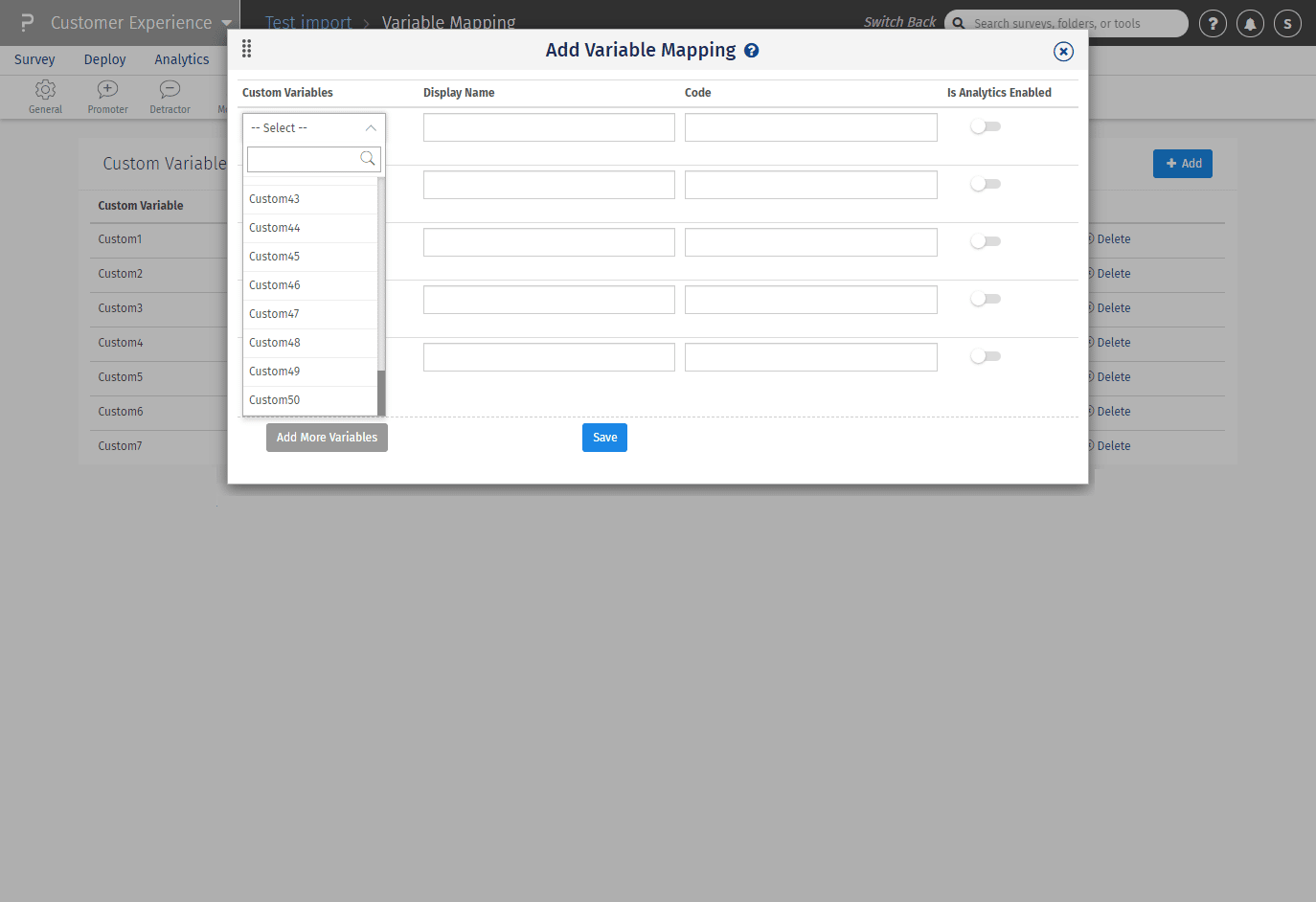 Step 2: How to enable analytics on your dashboard
All your custom variables come with robust analytics; all you need to do is ensure you have enabled analytics for them. This will give you insights into which variables need most or are important and giving you results or are crucial for effective segmentation. With analytics, you can refine your research study further and make the most of your custom variables.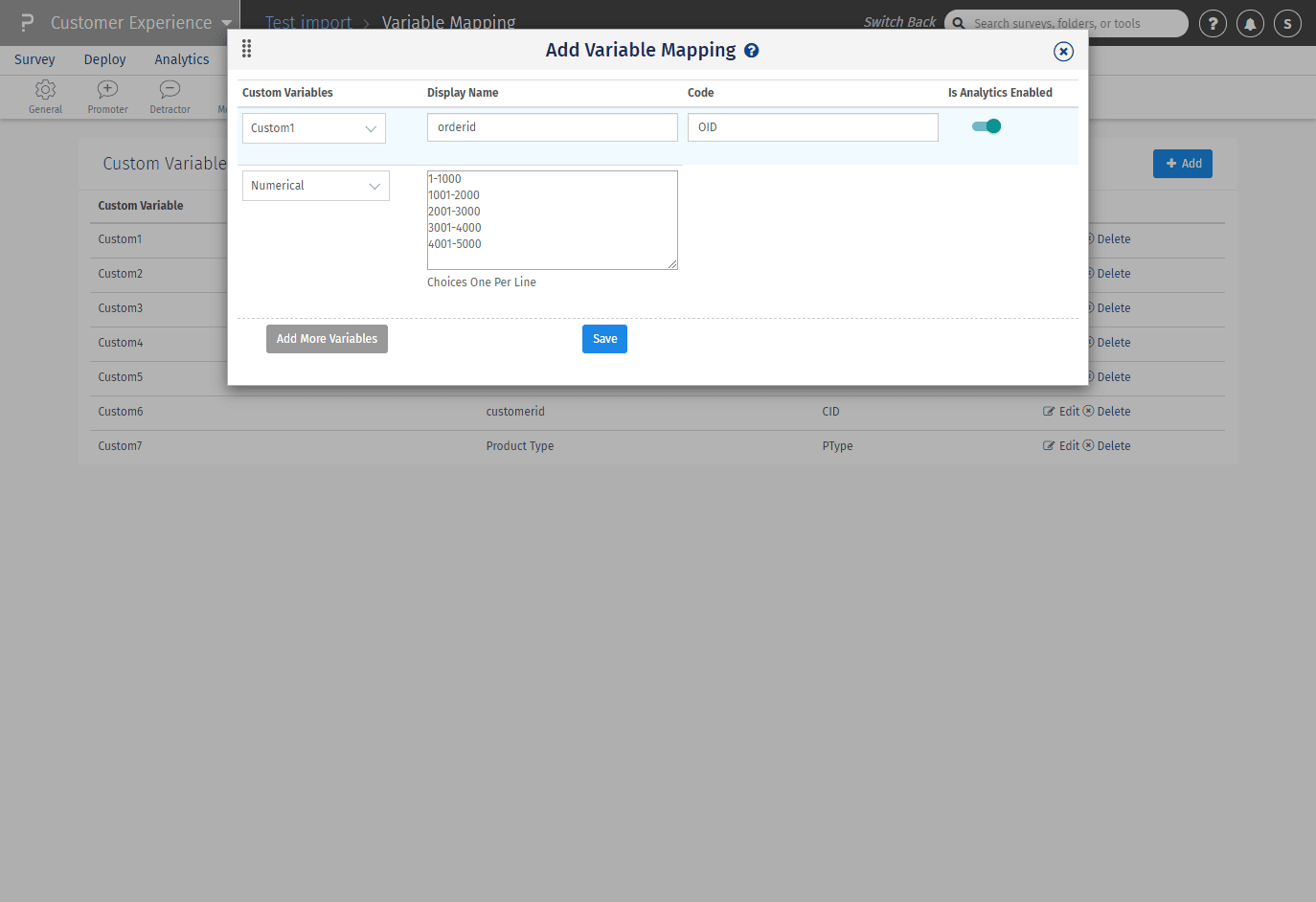 Step 3: View your added custom variables
Your custom variables will be mapped as below, giving you a wholesome picture. It is now convenient to view, edit, and delete these custom variables.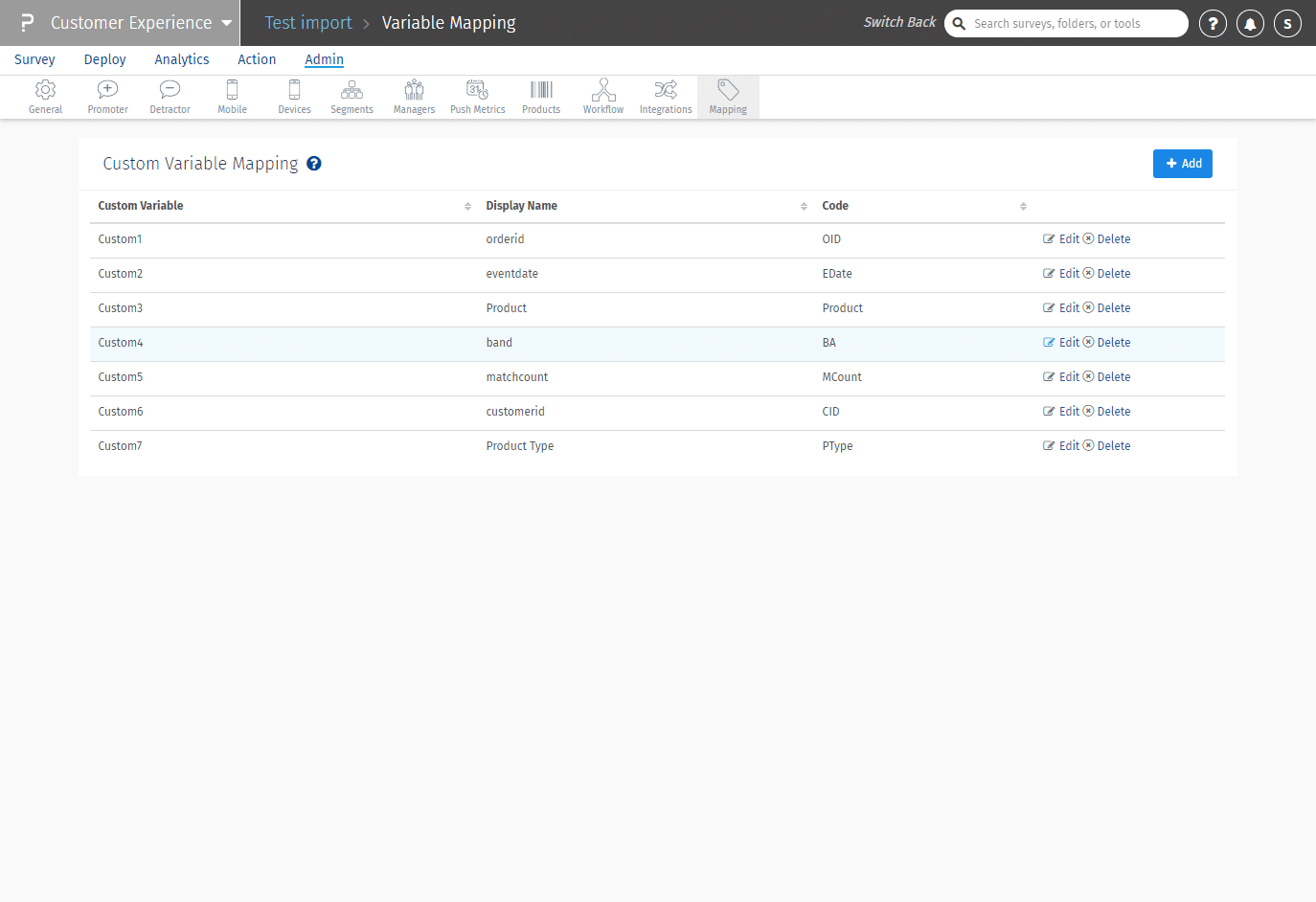 Step 4: How you can use mapped custom variables in analytics
With the additional filters that you may have added, here's how you can filter them. Using this option, it gets extremely easy to track your custom variables, no matter the count.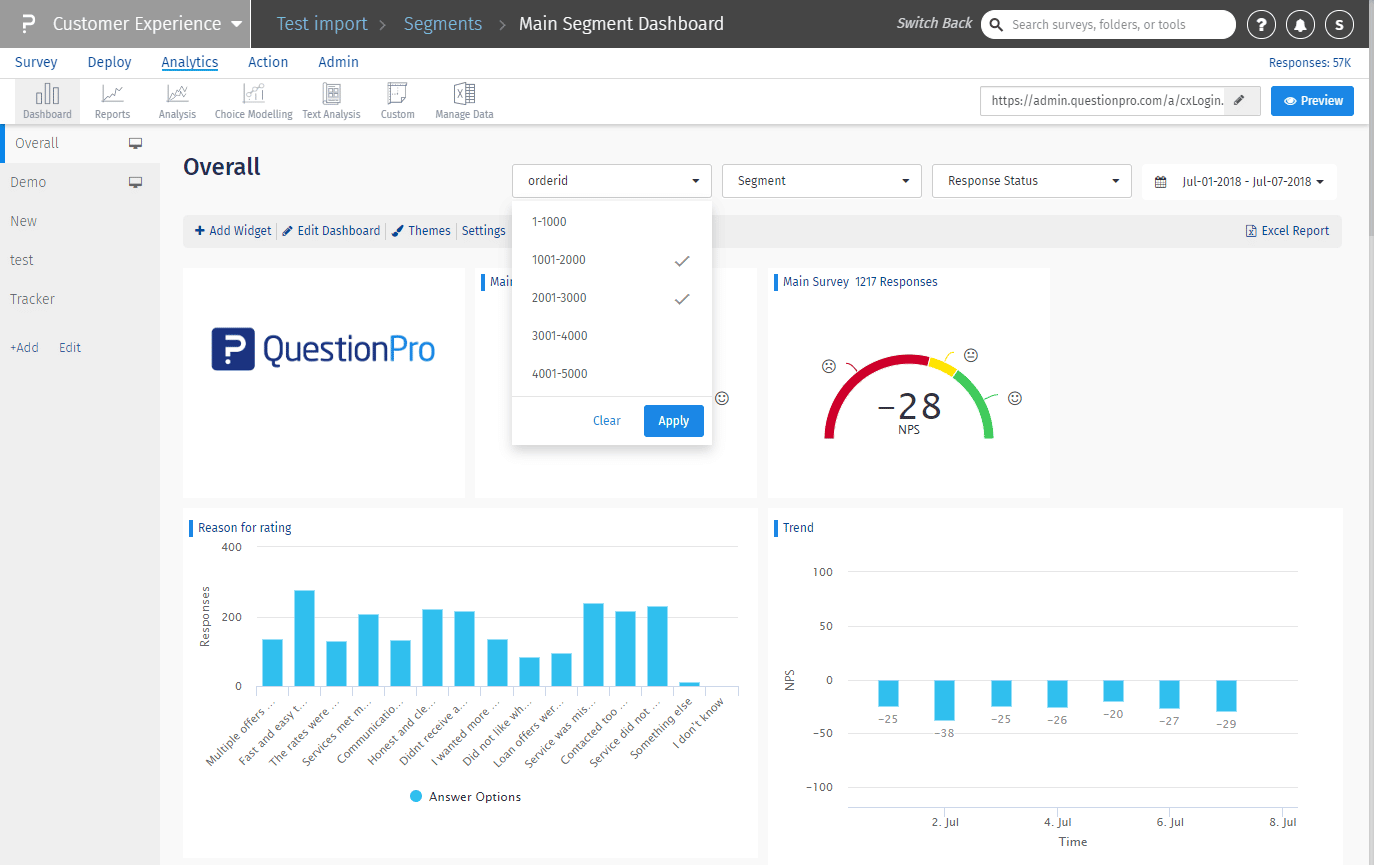 A lot more updates are coming your way, and we are excited to bring them to you. Stay tuned!