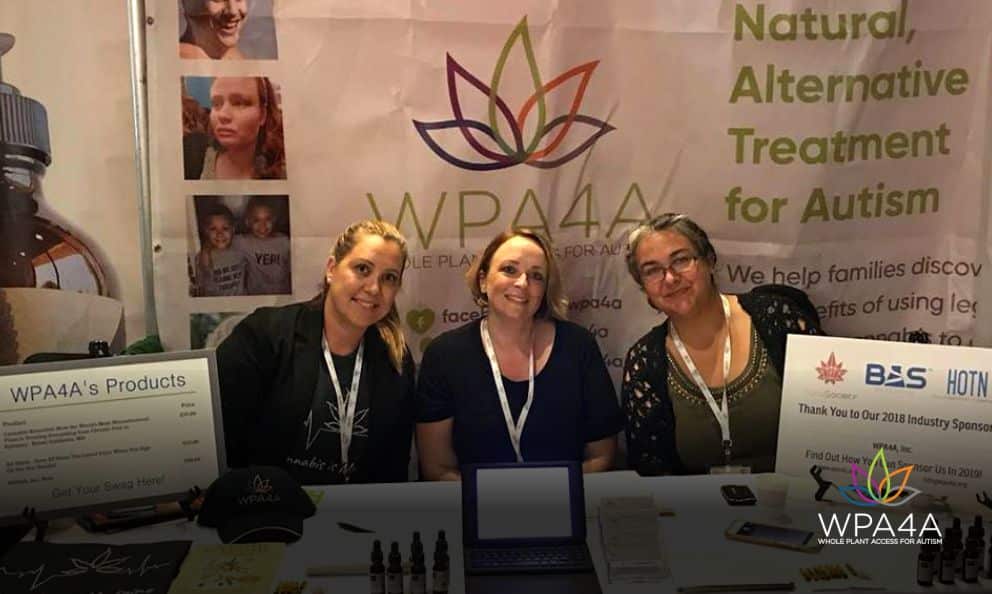 Whole Plant Access for Autism (WPA4A) is a 501(c)(3) nonprofit that works to educate about the possible benefits of cannabis for autism.  They currently offer three programs for the families they help:  
Financial assistance

Education and outreach

Data collection
What started out as two mothers looking for the best care for their children turned into a local group, which then evolved into an online support group that helps families navigate all of the information about safe alternative treatments for autism. As more people joined the support group, the WPA4A focused more on education, learning and teaching different methods of administration, communicating directly with families to look for usage patterns based on individual needs, and becoming a resource and community that families can count on. Two years later, Whole Plant Access for Autism became a non-profit, hoping to continue helping others on their own journeys and writing their own success stories.
Providing important autism information where little research is available
With the economic cost of care for people with autism expected to rise to $481 billion dollars by 2025, families are searching for alternative care solutions that yield better results. WPA4A directly helps families in a space where there is very little research available on the effects of cannabis on autism patients. To speed up their ability to help, they decided to incorporate data collection in order to find patterns of success among families who have already incorporated cannabis into their autism care. Important data points include what products are used, how it's being used, what dosage levels, benefits, and side effects. The results are then published and shared with new families who are considering similar care solutions. This empowers families to find autism care success at a faster pace.
How data is helping families under autism care 
By partnering with QuestionPro, WPA4A was able to send surveys and collect data on products, dosage, timelines, benefits, and side effects experienced to families via email or posted in various social media groups. Typical survey projects would last for a few days, however, if the goal is to track trends and changes over time, the data collection period would expand as needed.
Recently, the WPA4A surveyed over 160 autism families and found astounding results.
77% responded that cannabis helped their autistic child by improving their mood

58% saw a decrease in anxiety

50% saw an increase in focus and social interactions

46% saw a decrease in agitation

45% saw an increase in speech

43% saw a decrease in tantrums

40% saw an improvement in sleep  
Families also observed improvements in aggression towards others (39%), hyperactivity (35%), self-injurious behavior s(30%), inflexibility (29%), increase in appetite (27%), decrease in stimming (27%), decrease in OCD (27%), decrease in pain (22%), decrease in depression (17%), decrease in seizures (13%) and a decrease in tics (12%).  These are all symptoms of autism that families have stated cannabis can help with. Some families reported some increases in behaviors while using cannabis – an increase in hyperactivity and OCD being the most reported at 7%.
The data collected by Whole Plant Access for Autism helps bring awareness to the possible benefits of a non-pharmaceutical approach to autism system management. This information has been shared all over the world at various autism, cannabis, and medical conferences, bringing awareness to their mission as an organization.
Why QuestionPro was the right choice for Whole Plant Access for Autism
Through our nonprofit program, QuestionPro is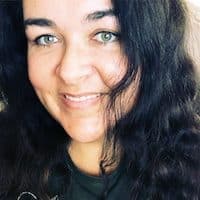 proud to partner with organizations such as WPA4A who are looking to transform communities across the world by making data easy to collect through survey projects. 'We had tried about 5 different survey programs before deciding to purchase QuestionPro," says  Rhonda Moeller, CEO of Whole Plant Access for Autism. "As a nonprofit, we also appreciated the discount provided by the company which allows us to continue to use our limited cash resources to help families in need. If you are looking for a survey software tool, search no further! I appreciate the versatility of the program and I know others would benefit from using QuestionPro as well."