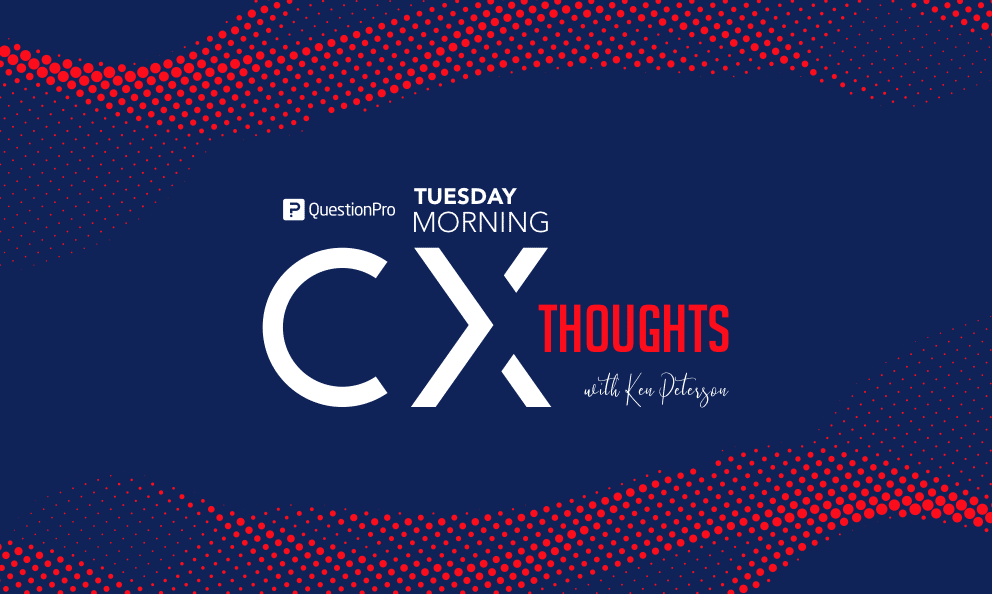 The Contenders
In one corner, wearing red, we have a car rental agency.  Struggling amidst the pandemic, but rebounding amid spring break.  I had attained top loyalty status for several years, but following some service blunders and the outbreak of the pandemic, my rentals with the agency were noticeably lower.  Though, for my first family trip in a year, there were selected out of the two agencies I would consider.  
In the other corner, in royal orange, we have a traditional branch bank.  Solid throughout the crisis but a local presence and noted fan favorite.  I have been with the bank for over twenty years.  They are a local bank, so when I moved, I anticipated that I would have to move banks.  While mobile tools make it easier, I knew that simple tasks such as making a withdrawal from an ATM would be a costly exchange.  The bank, recognizing the situation, offered to waive all ATM fees (including surcharges from the other bank) so I would not have to move accounts.
Then there are things that happen outside of our control, and here is where the fight comparison really begins.  
Where CX Goes Right and Wrong
Blizzards Happen.  The car rental company is not able to control that.  I had to make a reservation change by calling the company.  However, perhaps through confusion, they created a new reservation and the old reservation was still in the system.  A hiccup that should not be an issue, until someone else drove my originally reserved car off the rental lot, with my credit card being charged.  A few steps in a security process were overlooked – human error – but the machines felt I was accountable.  I noticed it in my app first, when I brought it up to the rental agent, he casually dismissed it.  When I called the rental company because I was concerned about my liability for damage, it was casually dismissed.  When I called a third time after the changes hit my account, I was told there was a process that I had to follow to fix the situation, and was remanded for not cancelling my original reservation (which I thought I had).  The burden was on me to correct the error they made, even if I did have some culpability.  
Hacks Happen.  Banks work very hard to minimize them, but those determined to get their hands on others' money find new and creative ways to circumvent security.  Even I have alerts for activity based on amounts that, even if not suspicious, would at least be noteworthy.  It only took one week with friends visiting where I did not log into my account once for them to take advantage of my lack of attention.  Over the course of just a few days, the hacker had connected my account to PayPal and started to drain funds in small amounts so as to not draw attention.  Despite all the bank and personal safety measures in place, they got away with a significant amount of funds.  Who would not dread the call to the bank after such an event.  However, within one phone call I had received new account numbers, had my debit cards transferred to the new account numbers, issued new checks for free and was told that they would work to reverse all the charges and take up the matter with PayPal on my behalf.  
Building CX Success
One might feel this is a case study for closed-loop feedback.  Might it be a case for leveraging the customer effort score over something like NPS+ or even finding better ways to empower the employees which I frequently discuss?  Instead, this is a continuation of what I wrote last week, your CX Strategy does not have to ensure perfection but it must strive to improve the customer experience.  Otherwise, save the effort and do not measure.
A CX Strategy will include a customer-centric approach (instead of a process approach), an understanding of usage intent (instead of a commercial view on each channel), the appropriate communication channels – survey or conversational for each touchpoint (not just a simplified approach), a review of real customer reviews (do not ignore the ones we do not like) and a better understanding of the user experience.  It is in this context that a reflection of these two stories objectively, will tell you which one is forming the building blocks for a good customer experience versus measuring to tell the world that they care.  You will not be perfect, but continue building with success and learning from failures – and the customer experience will improve.
QuestionPro offers some of the most advanced customer experience tools available. Gain valuable insights into your customers' thoughts and feelings using QuestionPro CX software today.