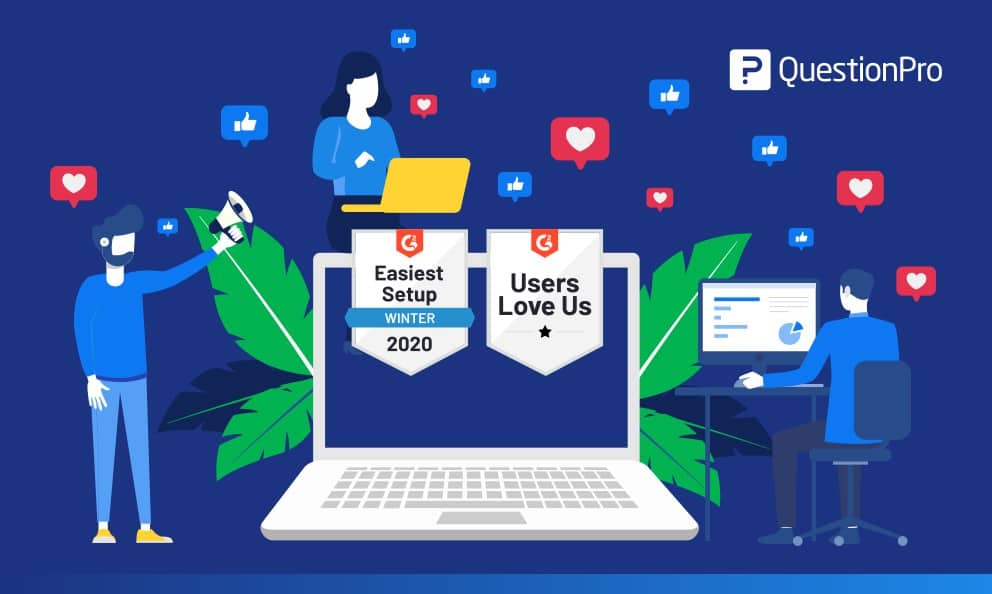 The people have spoken! You love us and you find us super easy to implement into your survey and data collection strategy. We are so honored to be recognized by G2 Crowd, the leading business solutions review platform, as a high performer with the easiest setup process for enterprise surveys.
When we first started QuestionPro, our mission was to deliver an easy straightforward online survey platform that delights our customers along the way. As we've grown, we've added more solutions, awesome employees, additional offices around the world, and created magic with our customers along the way. All of this while staying true to our desire to continue to deliver straightforward and easy to use solutions that can be implemented anywhere.
With that mission in mind, 2020 is looking to be a major milestone of a year with new pricing, enhanced question and analytic tools, and research services playing a major role to better serve our customer requirements. We're also looking to close the gaps between our competitors and strive to be a physical presence in our customers' life with more global events throughout the year. While companies are winding down for 2019, we're already ramping up for the next decade.
We want to thank our customers who took the time to share with the world how they feel about QuestionPro on G2 Crowd. We wouldn't be where we are without you and we will continue to serve, listen, and do all we can to exceed your needs in this ever-evolving technology space. G2 Crowd's Enterprise Feedback Management Winter 2020 report names QuestionPro as a high performer and easiest setup
Click here to read G2 Crowd reviews and offer comments and feedback.