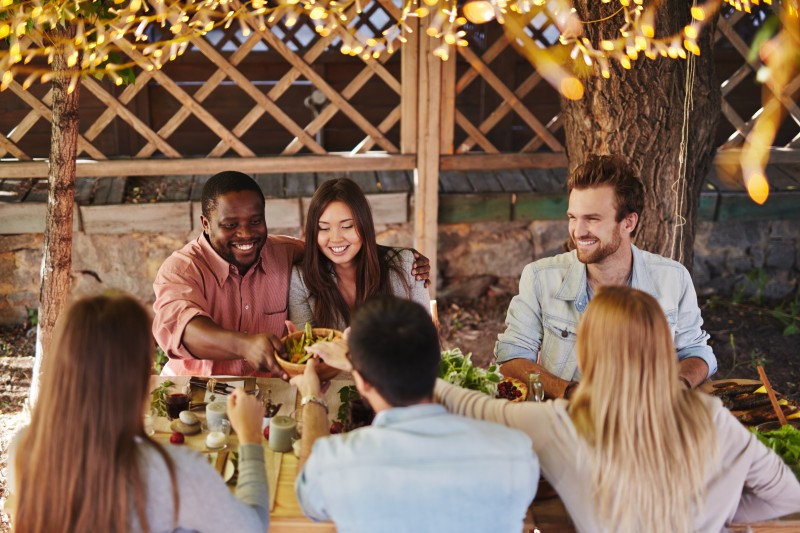 Saying "Thank You!" to your customers this time of the year is as important as having a turkey on a Thanksgiving dinner table! Your loyal customers are your most valuable asset, and the returns of thanking them for their collaboration and participation goes beyond appreciation and relationship strengthening.
Your Loyal Customers are the Heart of Your Company
As the heart of your business, your loyal customers should be valued as such! 80% of your business revenue is generated by your loyal customers. And the minimum you can do is express your appreciation for their business. They do expect you to do so, so don't disappoint them, and show your appreciation.
A nice "Thank You!" email or note will go a long way. Try to personalize as much as you can, and let them know your true appreciation. This is the time to nurture your relationship with your loyal customers, as they are the ones that keep your business doors open.  
Identify and Recruit Your Brand Advocates – The Financial Returns Will Soon Follow
By having an online community of loyal customers you can identify who can become your loyal brand advocates. Take a closer look at your followers, the community members that engage the most, follow them on social media and identify the people that speaks the most about you in a positive way. Observe them, learn what makes them happy about your products or services, and engage with them. Once you have those answers, then it is time to recruit them to be your brand ambassadors.
9 out of 10 American shoppers are willing to pay more for a better customer experience
Let your customers build your brand with you, let them be part of your growth process, and the financial returns will soon come. When you give your customers a great experience and you show them your appreciation, you end up having a happy customer base that is ready to positively talk about your brand, products and services… And that will result with more business!
Caring is Now Sharing  
I rarely use jargons, but this is definitely appropriate now. Well, at least it has my twist.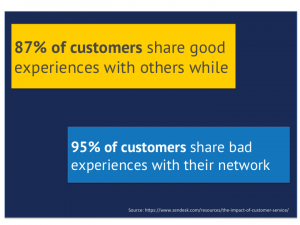 Over and over again we have seen data that shows that customers are more willing to share their experiences than ever before. With the rise of social media and online channels, customer reviews should not be taken lightly. Recent data shows that 87% of customers share good experiences with others while 95% of customers share bad experiences with their network*.
Wouldn't it be great if prospects were reading positive reviews left from your loyal customers?  Do you want your customers to share their positive experiences to their network? Start by expressing your gratitude.
This is the time to ask and allow for your customers to become your brand advocates.  Ask them to share their experiences with their network. In fact, give them incentives to do so. The likelihood that they will be fiddling with their mobile devices, looking into and writing product reviews to shop on Black Friday is very high. Especially while they are collapsed on the couch, bloated in turkey comas and seating around the TV with their loved ones.
Remember that this is a great time to mingle and engage with your customers. Do so wisely by first letting them know how much you value them. Create nice Thank You emails and fun activities, reward them for their loyalty and participation, and you will soon start the returns. Take this opportunity to also learn a little more about them and to collect consumer insights that you will be able to use in future engagement activities. As the holiday season ceases and life goes back to normal, your customers will remember their positive experience with you, they will keep talking about you, resulting in more business. And that's exactly what we all want.
Want to learn more about how to keep your community engaged during and after the holiday season? Join Our Webinar on December 9th, 11am PST.
*Source: Zendesk
---
Don't have an online community yet? Start your community with QuestionPro Communities.