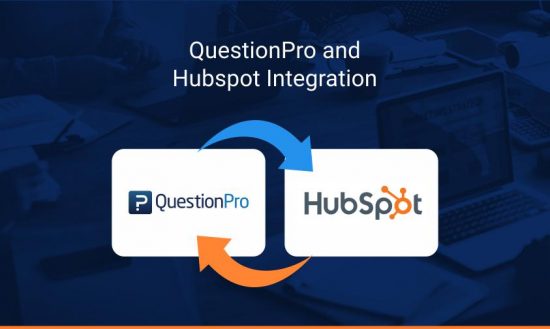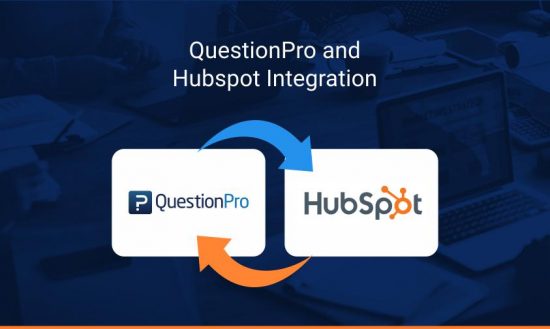 Are you a QuestionPro customer currently using HubSpot to manage site traffic or various email campaigns? QuestionPro now offers HubSpot integration options which will allow you to connect and manage survey results associated with your contacts database.  Tie your marketing campaigns with feedback surveys to increase engagement opportunities while collecting insights for marketing and sales, and create a consistent interface between your QuestionPro survey data and your Hubspot contact. The data collected via a QuestionPro survey can then be used to create new contacts or update existing contacts in Hubspot in real time.
To connect to Hubspot via QuestionPro:
Go to Hubspot under the Integrations tab.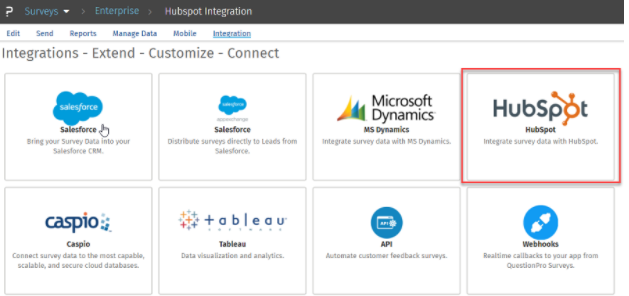 You'll need to enter your Hubspot API key in order to authenticate.

To know how to get your Hubspot API key click here
Integration Type
QuestionPro supports two types of integration with Hubspot:
Create Contact:

This allows you to create a new contact in Hubspot

Update Contact:

This allows you to update an existing contact in Hubspot

In case of the "Update Contact" integration, you'll need to pass the Hubspot contact_id as custom1.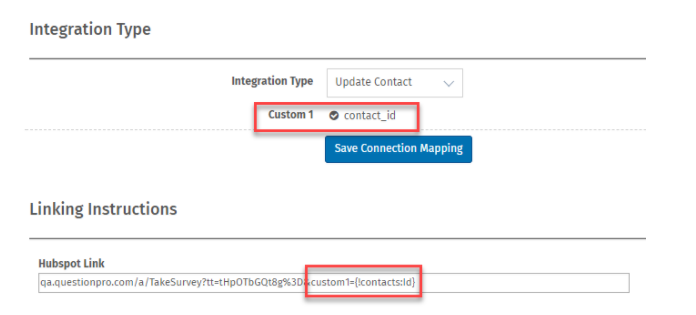 Question Mapping
Once the integration type is selected, you can map each question in your survey to corresponding contact properties in Hubspot.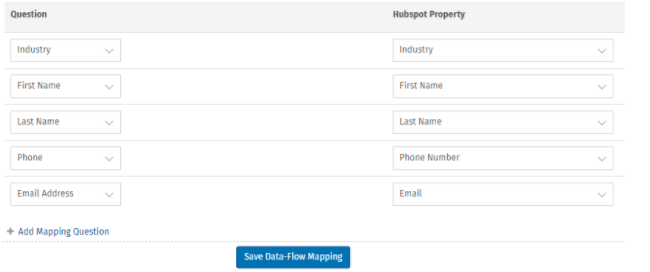 Once the mapping is saved, the survey is connected to your Hubspot account. For each new response collected, data will be pushed to Hubspot in real time.