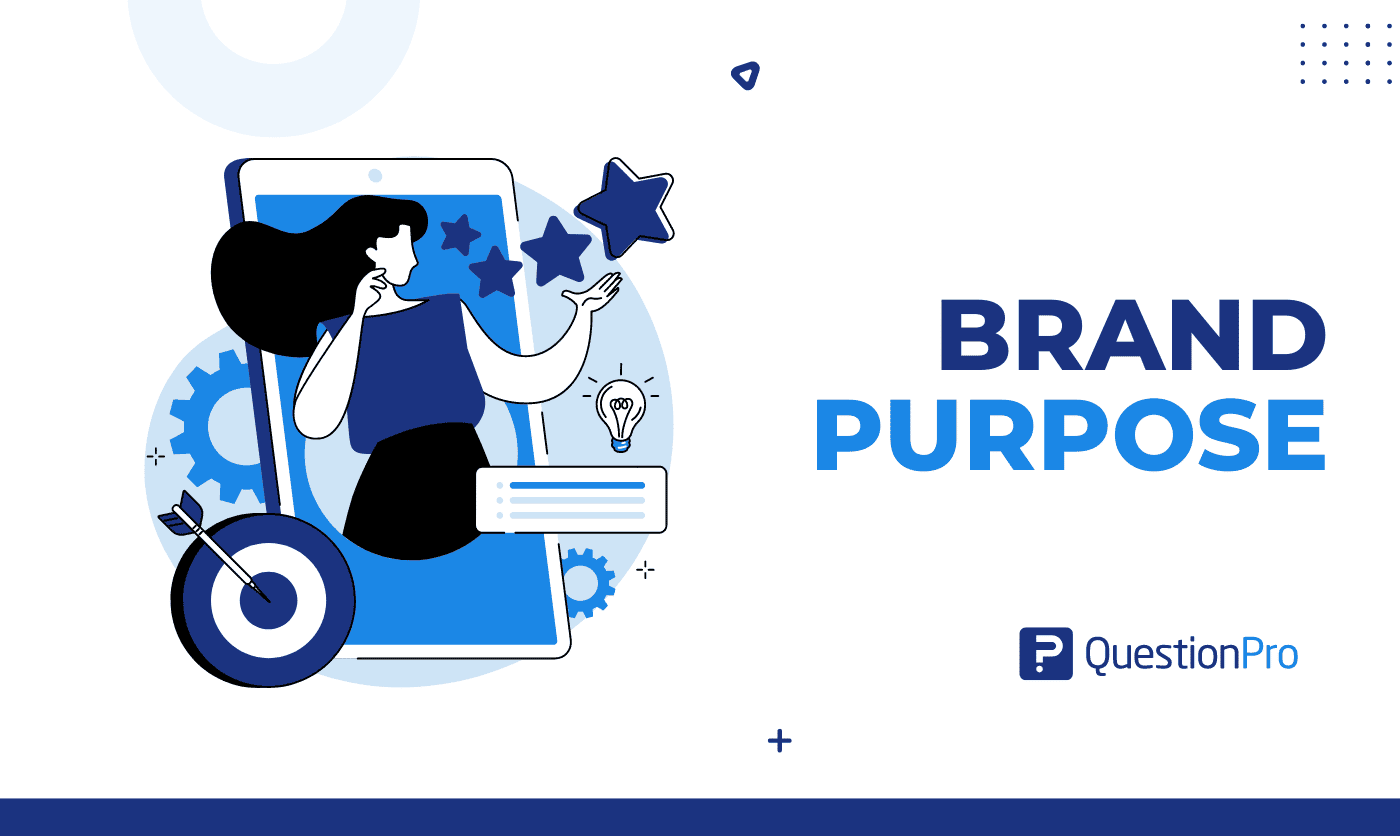 Most consumers expect brands to solve real societal problems, meet basic human needs, and advocate for change. This means that consumers are increasingly aware of the reality that surrounds them and demand involved brands with beliefs that take action and work for the common good. This is achieved through a powerful brand purpose that differentiates a business from the crowd.
You are about to find out precisely what brand purpose is and what it is for. In addition, I will show you fascinating examples to inspire you, and you will learn how to find your brand purpose to leave an indelible mark on the hearts of your customers. Are you ready?
What is brand purpose?
Brand purpose is the reason or primary cause for which your business exists beyond making money. It is important not to confuse the concept of brand promise with brand purpose. The first refers to your client's expectations regarding the company's product or service. However, brand purpose goes one step further, as it summarizes your business's impact on society.
In other words, companies identify with the enhanced effect their brand offers beyond the needs satisfied by their product or service itself. Thus, brand purpose shows your customers that your business is much more than products, services, or marketing campaigns by connecting with your audience more emotionally. All this is reflected in a fundamental document for any business, such as the brand manifesto. The ultimate goal, is to offer an overall better customer experience.
What is the brand purpose for?
The purpose of the brand is vital for any company's customer experience. Let's take a fleeting trip to the past to understand it better.
In the 80s and 90s, advertising and marketing strategies applied to the communication between consumers and brands were one-way.  The brands ruled and exercised their dominance, while consumers had little to say. Either they liked a brand, or they didn't.
By the end of the 90s, the expansion of the Internet changed everything by placing the customer at the epicenter of the entire strategy. Digital tools gave consumers power. From that moment, they could express their opinions, and brands had to listen.
This way, brands became interested in public online conversations among their customers. This active listening allowed them to understand better what their audience wanted. With those needs in mind, brands began to take a stand and address some of their customers' deepest concerns, a process that gave rise to purpose-driven brands and the increased focus on customer experience.
Today's consumers are more aware of themselves, their purpose, and their place in the world. They now consider their purchases' social, environmental, ecological, and political impact. In addition, they are more selective with brands, seeking that they are aligned with their beliefs and values.
For all these reasons, a brand driven by a powerful purpose will create a strong bond with its customers because they will see something more than buyers, just as the consumer will see the brand as something more than a supplier evaluation of a specific product or service. They will see a reason driven by their conscience.
Benefits of the Brand Purpose
Now that we have shed a little light on the concept of brand purpose and its usefulness, let's discuss why it is essential for a company to have a brand purpose. We summarize it in three main benefits:
Branding aims to help create genuine connections and build a more emotional and human relationship with an audience, helping to drive sales and build customer loyalty.
The purpose of marking the differences from competitors since it gives the audience a reason to choose a company over another in the market.
Brand purpose gives clarity and guides a company's culture since the purpose must permeate everything from the product or service offered to the company's branding.
LEARN ABOUT: Branding Questionnaire
How to find brand purpose?
The critical question companies need to ask themselves to find their brand purpose is: why do you do what you do? The answer must go beyond the company's business benefit to its customers. They need to dig inside themselves to understand what motivated them to launch a business and what is the real cause for which they work.
In other words, it is about finding out what makes someone wake up every day with the energy to put all their desire, passion, and abilities into their work.
Often, when brands start looking for ways to position themselves in the market through a purpose, they believe that they must necessarily be philanthropic. However, this does not have to be the case.
It is about delving into how talents, passions, and abilities align to bring to life a company to solve a problem or a pain point of its consumers.
Top 6 Questions to find Brand Purpose
Finding brand purpose can be complex because it involves introspection, and facing inner fears or weaknesses can be difficult. To make it easier, we will list some questions that can be useful in defining a brand purpose:
What led to starting the project or company? Events or experiences that brought it to where it is today. Digging deeper than "money" is highly recommended.
What are the strengths that make the company unique? Processes, experiences, and skills that manage to add a personal touch to the project.
How should customers remember the brand?
What problems does the company help solve? Beyond the superficial, it's about the value, benefit, result, or transformation the company brings to people, society, the environment, or future generations.
What should change within the company's industry or sector? In short, what should be done differently?
What transformation do customers want to see? Consumers require brands to have an impact not only in their lives but also in their community, society, or the world in general.
Once the answers are clear, it's time to start organizing thoughts around them. Look for patterns, themes, or repeating words, and simplify the purpose into a concise statement of ideas.
Remember, as marketing expert Simon Sinek said: "people don't buy what you do, but why you do it." Find your brand purpose to build a unique bond with your audience and win their hearts and loyalty.
As a company, you, too, can create a unique customer experience. Delight your customers at every touchpoint and turn them into brand advocates with QuestionPro CX. Create strategies to meet the ever-evolving customer experience continually.
We provide you with the most innovative and accessible CX tool belt in the research market to gather actionable insights. We are set to help you in the journey of turning your customers into advocates. Learn more today!