Improve Your Website
It's amazing how many websites still look like (and probably were) they were built in 1995. With the number of tools we have available to create professional looking websites that generate leads, there's no reason you shouldn't be using your website as the sales-making tool that it is. Here are seven design tips that will draw in customers and make them want to buy.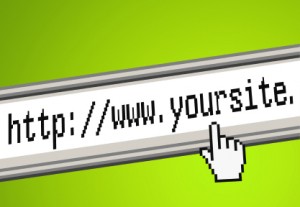 Use a tagline.   Have you ever noticed how there are sometimes titles at the top of web pages? These are called taglines, and they're designed to help people find the right sites for what they're looking for. They also help search engines properly categorize your site. Keep it simple with this tagline template:  [SITE NAME] is where [YOUR AUDIENCE] goes to [INSERT WHAT YOU OFFER].

Answer questions immediately.   When people visit your website, they're seeking to figure out whether this site has what they're looking for, and whether it's worth exploring. If you don't have answers to the questions they're asking, they'll quickly leave for another site. Address what you do and why they should care in your home page web copy.

Focus on keywords and phrases.  People scan web copy quickly, so you've got to create headlines and subheadings with the keywords and phrases that your target audience is searching for.  Don't let your audience wonder what you sell.

Use Calls-to-Action on every page.  You've got a potential customer on your site; now what? It's important to use a Call-to-Action on every page to tell the potential customer what to do.  Do you want her to email you for more information? Sign up for your newsletter? Make a purchase? Tell her so. Make sure whatever it is you want her to do (call, download, etc) is easy to see. Use big, bold words that create a sense of urgency, like "call now for your free quote!"

Make it painless.  Customers shouldn't have to give you their firstborn just to sign up for your newsletter.  The only thing you really need to start building a relationship with your website visitors is a first name and an email.

Use quality images.  As humans, we're drawn to photos, so including images on your site is key. Studies show that having photos can double the amount of time people spend on your site, so it's worth the investment to do it right. Even if you've got a digital product, get images up.  There are tools you can use to create a picture or set of digital products, such as BoxShot3D.com.   You can also use stock images from sites like iStockphoto.com to enhance blog posts and web pages.

Make them an offer they can't refuse.  Visitors come to your site looking for solutions to their problems.  Knowing what solutions they're seeking can help you create an offer that's focused on solving it.  For example, if you sell marketing services, your offer might be: "Download our free report: How to Make Millions with Social Media."
In addition to these seven tips, it's also a good idea to visit your website as if you were a potential customer. Figure out what parts are an annoyance (long load times; too many clicks to get somewhere) and work to fix those issues. Also visit other websites in your industry to get ideas about what is appealing. Implement these ideas into your own site.
Before making any changes to your website, check your Google Analytics and site statistics to document a baseline.  Then as you make a change or two at a time, measure the changes you see in traffic and conversions to determine what's getting the best results.