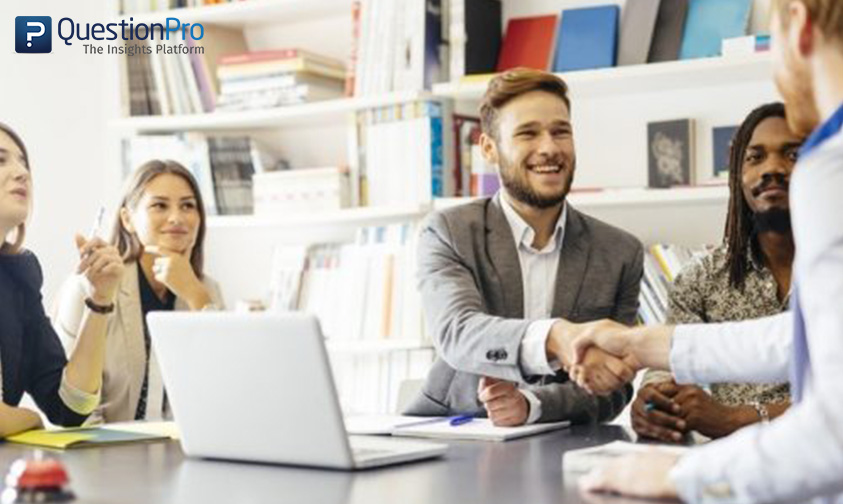 Have you ever wondered how our most successful clients use QuestionPro? Known as the most versatile and flexible insights solution in the industry, we here at QuestionPro want to give you the keys to help drive all your projects towards success.
Starting on April 20th, 2017, our monthly Keys to Success series will teach you how to use QuestionPro to address key insights through explorations of popular use cases, based on 14 years of serving thousands of clients worldwide. Our experiences are yours to learn from.
Regardless of which QP license you have, all are welcome to join and learn how QuestionPro can be used for various research topics. We will walk through best practices and tips on making QuestionPro your greatest asset when it comes to gathering insights.
DATE: April 20th, 2017 at 11:00 AM PST
Title: How To Successfully Run Your First Discrete Choice Conjoint Analysis Project on QuestionPro
Information: "Which product or service do you prefer?" If your organization is looking to measure preferences among various product or service offerings with your target customers, then the discrete choice conjoint analysis is the right research methodology for you. QuestionPro makes it easy to identify key attributes of great value that have influenced innovation and product offerings in many industries.  This training session will include:
-When To Select Discrete Choice Conjoint Analysis over other preference models
– The Foundation & Framework: Best Practices How QP's customers use our conjoint tool
– Setting Up a Comprehensive Conjoint Analysis Survey
– Key Discrete Conjoint Analytics That Drive Business Decisions
Sign up for the Keys To Success training session here
If there are tools or products on QuestionPro you are curious about or would like to suggest insights topics for us to explore, we invite you to provide feedback here.